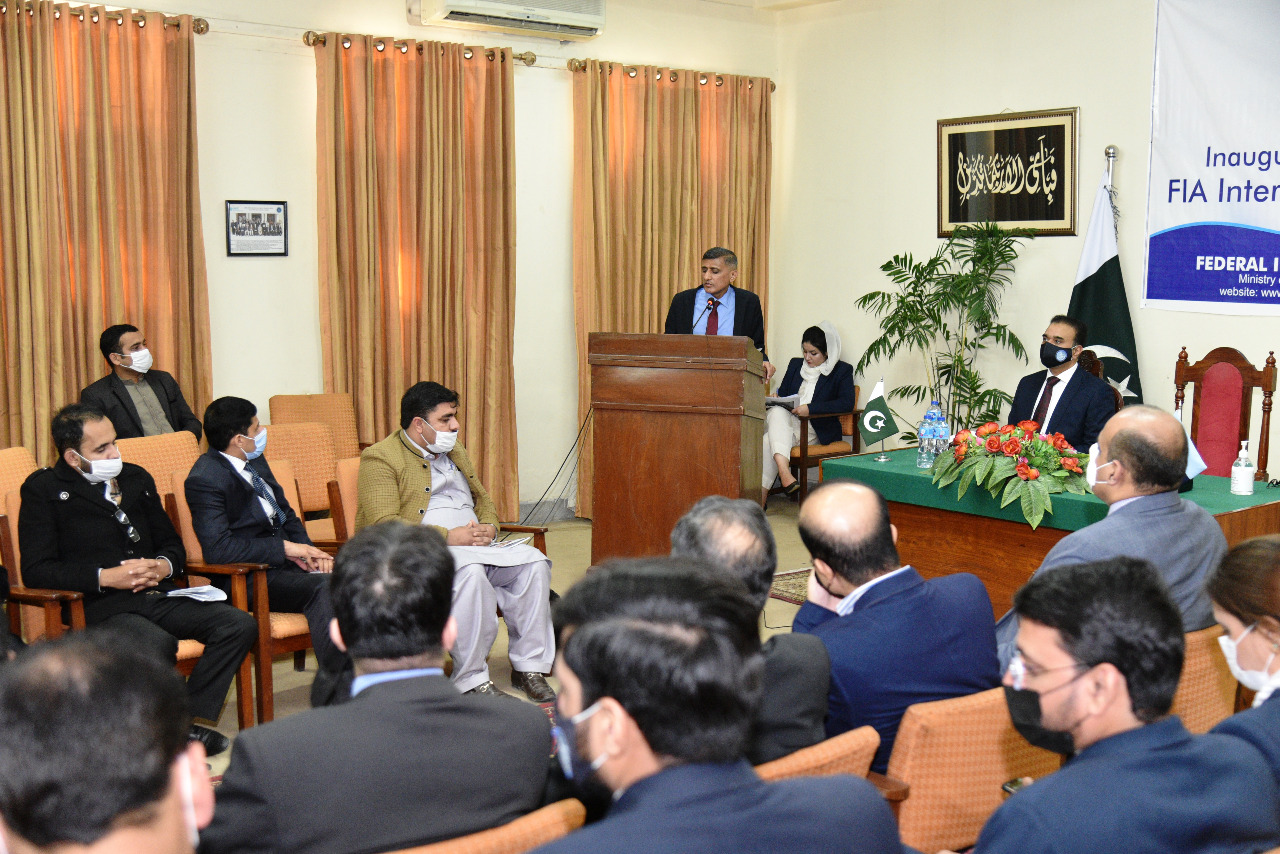 FIA Launches Research Based Internship Programme to Engage Academia
ISLAMABAD– The Director General, Federal Investigation Agency (FIA) Dr Sanaullah Abbasi established a separate Research & Analysis Wing at FIA Headquarters, Islamabad to engage leading researchers and teachers for developing research work related to mandate of this Agency.
On the direction of DG, FIA, the Director (Research & Analysis), Dr. Muhammad Athar Waheed designed a research based internship programme and 19000 applications from candidates including 174 Ph.D Scholars, 658 M.Phil, 45 LL.M and others were received.
After scrutiny of all applications, 45 candidates with research background have been selected for this internship programme.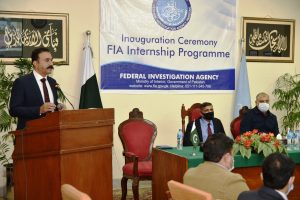 Today on 10th January, 2022, an Inaugural Session of FIA Internship Programme was held at FIA Academy.
While addressing to the officers and internees, DG FIA Dr. Sanaullah Abbasi stressed upon the need for productive engagements between academia and FIA. No organization can develop without Scientific Research, DG added.
FIA is also developing its Online Research Portal to create a repository of research work on the areas related to operational domain of FIA. DG FIA expressed these views at Inaugural Session and desired more effective interventions by all Wings of FIA for better implementation of policy of present government.