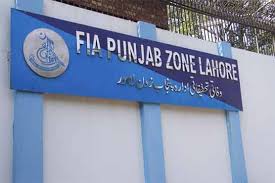 FIA Apprehends Man For 'Hundi' Business In Lahore
LAHORE: The Federal Investigation Agency (FIA) has apprehended a suspect for doing illegal money transaction (hundi/hawala) business in Lahore.
According to the details, an FIA corporate crime circle team, on a tipoff, conducted raid at the office of Ramzan Sewing Machine Traders and took a suspect, Muzamil Shahzad, into custody. FIA officials said that a big amount of national and foreign currency was recovered from the suspect
It is pertinent to mention here that Financial Action Task Force (FATF), in August, gave Pakistan 15 months to fulfill its requirements, with the deadline set to expire in September 2019.
The FATF identified at least least 27 deficiencies pertaining to currency smuggling, hawala, and terror financing of proscribed outfits. A National Action Committee was accordingly formed to deal with the issue.