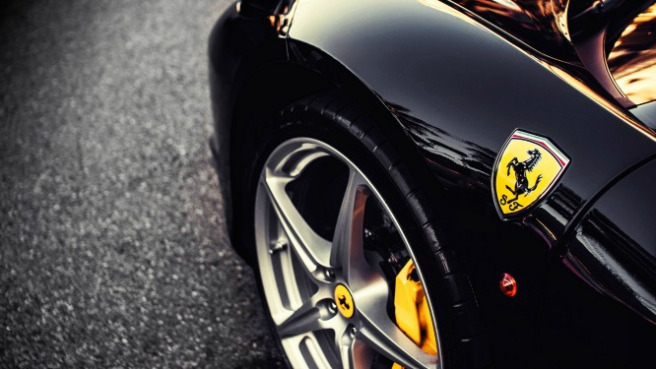 Ferrari Flexes Muscles to Launch 15 New Models by 2022
LAHORE MIRROR (Monitoring Desk)– Italian sports carmaker Ferrari has said it will launch 15 new models by 2022, as it embarks on a new five-year strategy under a new boss.
The company also intends to launch its first SUV, Purosangue, at the end of the five-year period.
Chief executive Louis Camilleri said his plan was "ambitious" but "do-able", based on a detailed framework.
Mr Camilleri took the helm at Ferrari in July, following the death of Sergio Marchionne.
Ferrari now wants to achieve adjusted core earnings of €1.8bn-€2bn (£1.6bn-£1.8bn) by 2022.
The aim is to develop new vehicles and move towards hybrid petrol-electric models, which will make up 60% of its range by the end of the five-year plan.
Chief marketing officer Enrico Galliera said the new models would come with a "significant" increase in the average price.
Supercar launch
In a touch of glamour, Ferrari is seeking to capitalise on its Formula 1 success with a new limited-edition open-top racing-style supercar.
The Monza will come in single-seater and two-seater versions as part of a new range dubbed Icona.
Ferrari will build fewer than 500 of the two models combined and all have already been snapped up.
The Monza is intended as a successor to the classic Barchetta, a racing car made by the firm in the 1940s and 1950s.
It will have an 810-horsepower V-12 engine and a lightweight carbon-fibre body. The car will take just three seconds to reach 100km/h.
The Monza was first shown to investors and customers late on Monday.
It will be on display to the public at the Paris motor show next month, where the company will also reveal pricing details.
Industry experts say supercars of this kind typically cost more than $1m.
SOURCE: BBC NEWS