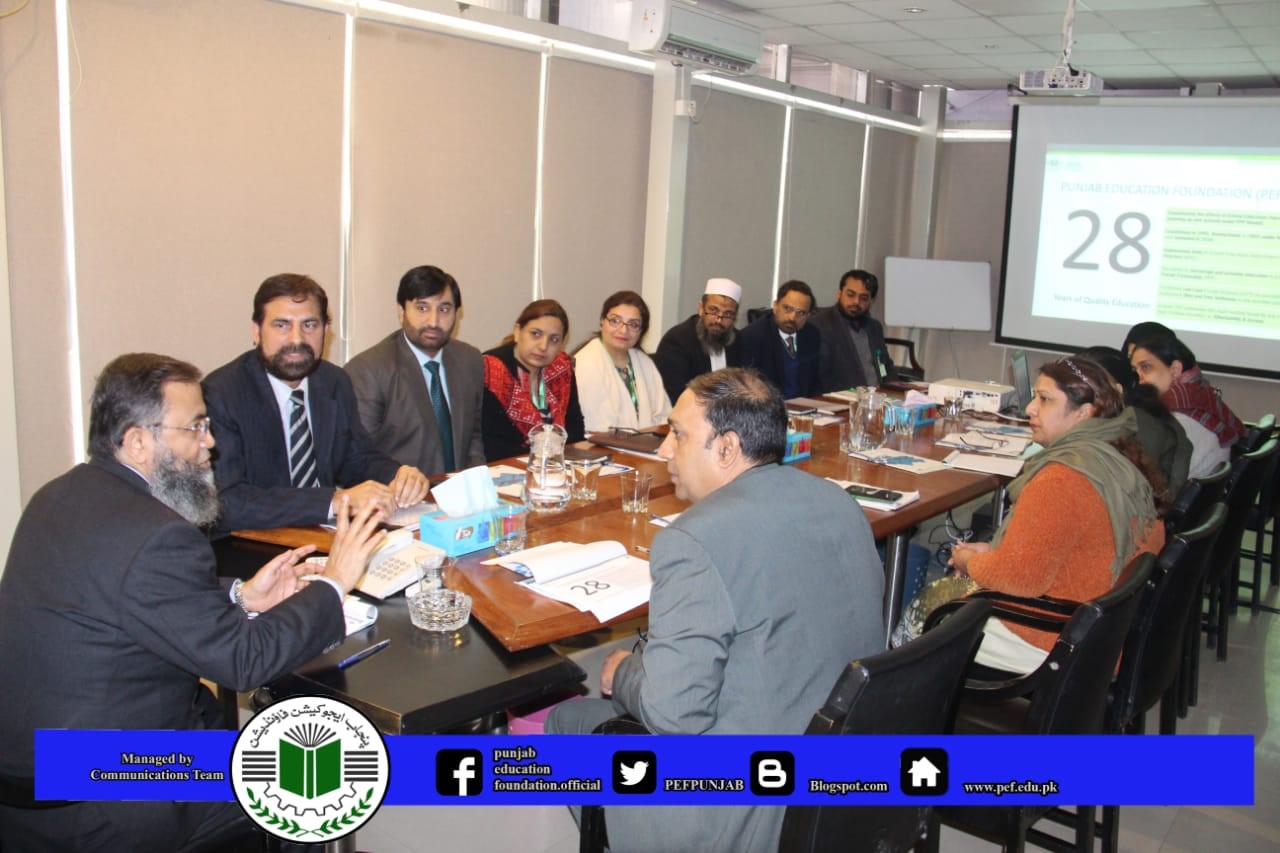 Federal Sec Education Visits PEF, Briefed Over Free Education Programmes
LAHORE– Federal Secretary Education Dr Sajid Yoosufani visited the Punjab Education Foundation (PEF) head office on Saturday.
Managing Director PEF Shamim Asif greeted the secretary and introduced him to the program directors.
Mr. Asif apprised the Federal Secretary that PEF is providing free education to 2.6 million students across Punjab and it is the largest Public Private Partnership endeavor in the world.
A detailed presentation was given to the Secretary amid various PEF programs including FAS, EVS and NSP. Deputy Managing Director Col (retired) Imran Yaqoob briefed the participants about various aspects of the program. The participants were informed about the Quality Assurance Test and measures taken by PEF to ensure secrecy in the examination. Director CPD Aysha Noman apprised the participants about the teachers training activities of the Foundation.
The Federal Secretary appreciated PEF efforts viz a viz enhancing the literacy rate in Punjab.
He also acknowledged that the PPP model adopted by PEF is a good model, which can help Government bring out-f-school children to schools.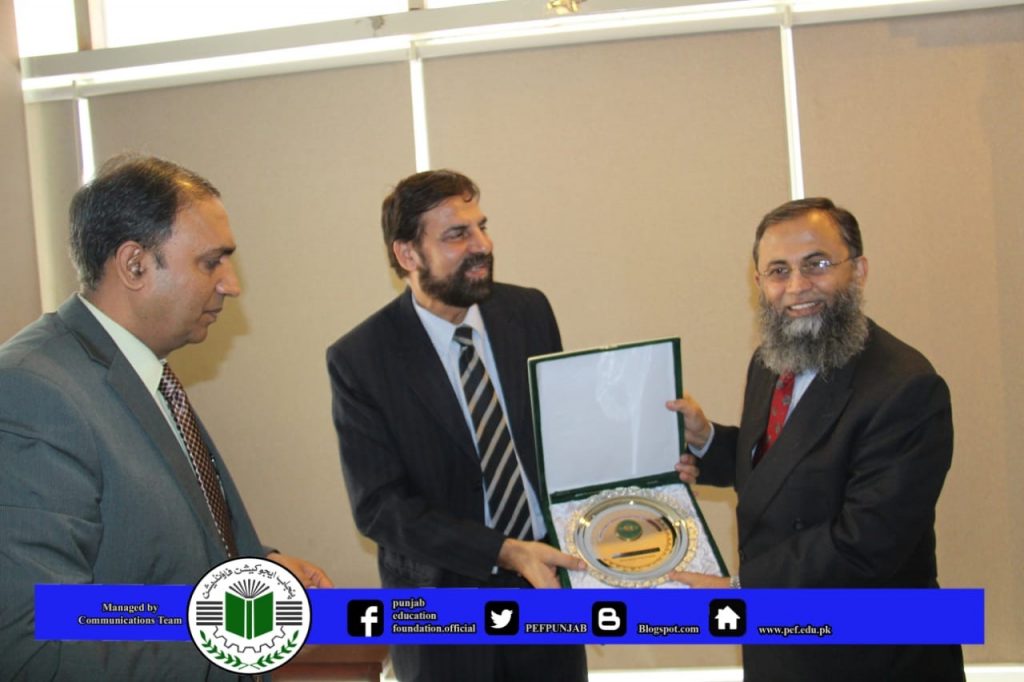 At the end, the MD PEF presented the Federal Secretary an honorary shield.— PRESS RELEASE