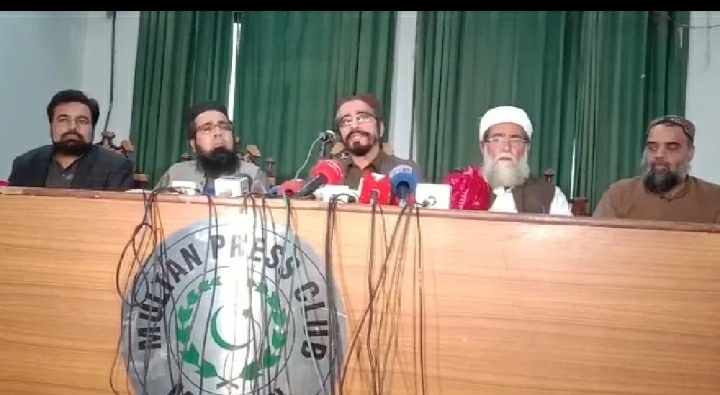 Family Withdraws Qavi's Title of 'Mufti', Restricts his Movement
By Our Web Reporter
MULTAN– The family of Mufti Abdul Qavi has placed him in isolation, restricted his movement, and also withdrawn the title Mufti (scholar) from him, said Qavi's Uncle Abdul Wahid Nadeem.     
He was addressing a press conference here on Friday at Multan Press Club. Besides, Maulana Abdul Wahid Nadeem, Mulana Abdul Wase Attique, Dr Abdul Kabir, Khawaja Huzaifa, and others were also present. He said that Abdul Qavi had been used by different people over the years for media attention.

"Our family is respectable that has given religious education to thousands of people. Our family is serving the people beyond any sectarian divide," he said.
He expressed that Qavi has been deprived from his mobile phone and restricted his movement after coming to the surface his controversial video with a TikTok star Hareem Shah. As she captured the act with him and uploaded it on social media. Later, she accused him of sexual harassment. Earlier, he had remained a central figure in model Qandeel Baloch murder investigation.
He also announced that the title of Mufti (scholar) from him. He should not be addressed as Mufti anymore as he has damaged the image of our family. Now, he is under treatment for the mental illness he is suffering from.