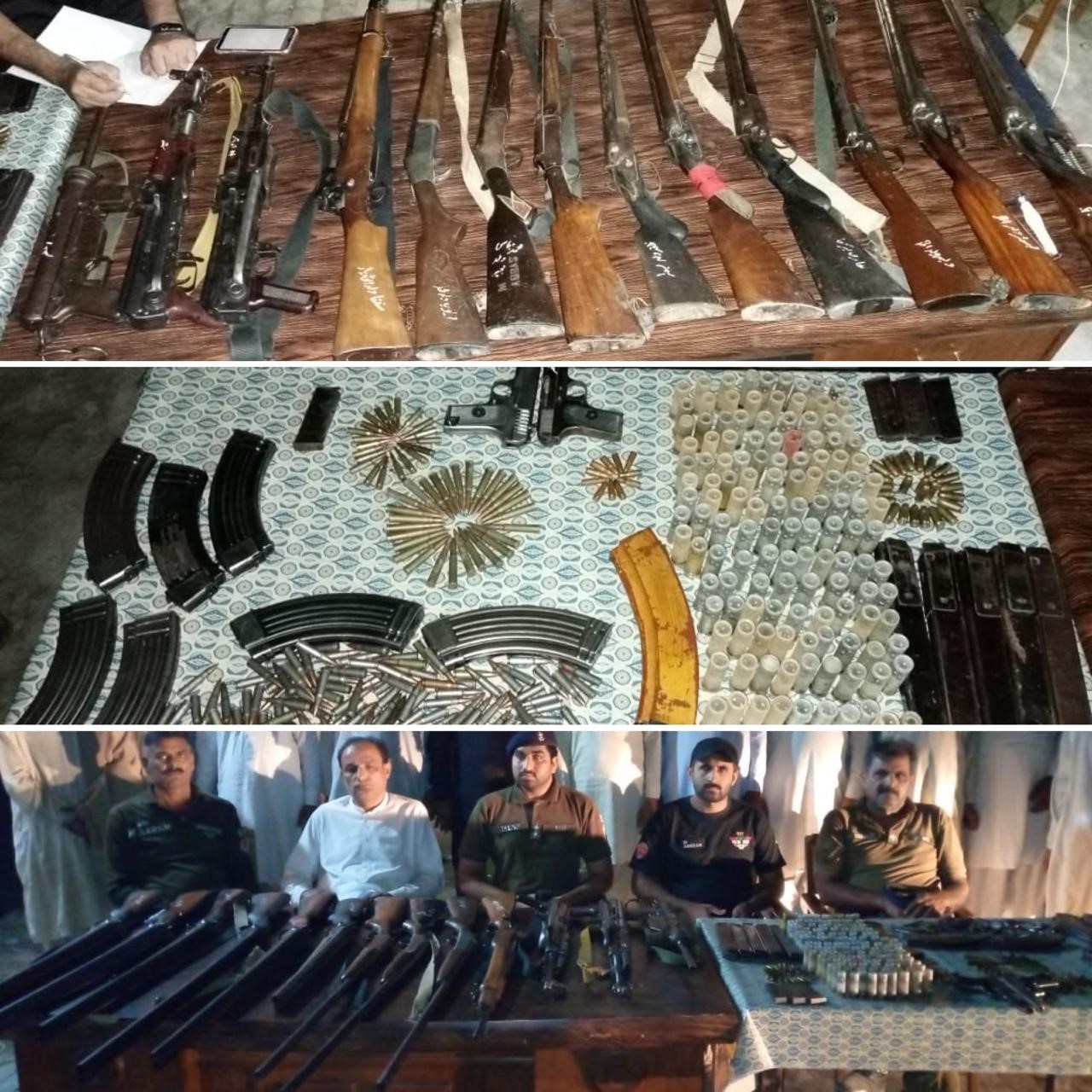 By Our Web Desk
FAIALABAD– In ongoing series of search operations, Faisalabad police searched and swept Chak 44 JB Sahiyanwala police jurisdiction in Madina Town on late Sunday.

House to house search was conducted in which 12 people possessing illegal weapons were taken into custody.
The weapons seized were nine 12 bore guns, one Kalashnikov, one 244 bore, one 45 bore, two 30 bore pistols and one 3.3 gun.