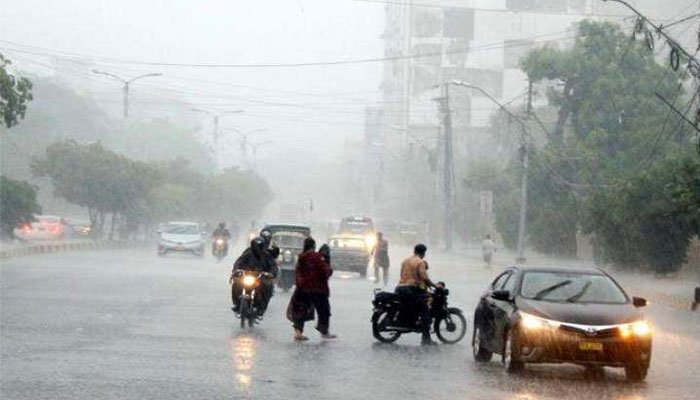 Expedite Drainage Process, Clean Karachi On Emergency Basis, Dharejo Tells Administration
-- Sindh minister Jam Ikramullah Dharejo visits rain-affected areas of Ghotki district
By Our Web Reporter
KARACHI– Sindh Minister for Anti-Corruption, Industries & Commerce and Department of Cooperative Societies Sindh Jam Ikramullah Dharejo monitored relief work at Ghotki Under Bypass, Anurabad, Main Bazaar Ghotki, Ismatullah Market, Rahmonwali, National Bank Mohalla and other places and also inspected the drainage works.
Deputy Commissioner Ghotki Khalid Saleem, CMO Ghotki Syed Nadir Shah Amaroti, District Engineer Public Health Ghotki Abdul Rauf Kolachi, Mukhtiar Kar Ghotki Kurban Ali were present on the occasion. PPP District Ghotki General Secretary Sikandar Lakho, Tehsil President Mian Abdul Qawi and other party workers and local leaders were also present.
Earlier, a meeting was held at Deputy Commissioner House Ghotki by Provincial Minister for Industries & Commerce and Anti-Corruption Jam Ikramullah Dharejo. In it, Deputy Commissioner Ghotki briefed Provincial Minister Jam Ikramullah Dharejo about the possible damage caused by the recent rains and the steps being taken to protect the lives and property of the people. Minister Jam Ikramullah Dharejo during visits to various places, while talking to the staff working for relief work, he asked the officers concerned that the drainage process should be expedited and the city should be cleaned on an emergency basis.
He said that it was our responsibility to provide immediate relief to the people and the Sindh government was assessing the damage caused by the monsoon rains. On the instructions of the Sindh Chief Minister, all the ministers/ advisors and special Assistants were performing their duties in their respective districts while the selected ministers of the selected federal government were engaged in fabricated false propaganda instead of doing practical work.
Jam Ikramullah Dharejo added, ' The people have come to know these incompetent federal rulers' . Replying to a question, he said that those who look down on Sindh will fail. Karachi was Sindh, it is Sindh and it will remain Sindh.
The Sindh province which gave birth to Pakistan cannot be divided. Provincial Minister for Industries & Commerce and Anti-Corruption & Cooperative Department Jam Ikramullah Dharejo assured the people that the government of Sindh was with them in every difficult hour and we knew ​​the problems of the people for which the members of Sindh Cabinet had been busy day and night.