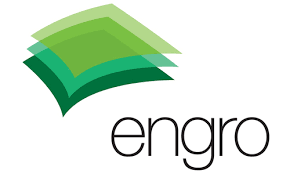 Engro's Rs60 Billion Question
It was a back-to-back series of announcements that shocked Corporate Pakistan: Engro Corporation, one of the largest private sector conglomerates in Pakistan, announced in March 2016 that would be selling a majority stake in its most promising subsidiary, Engro Foods. It followed that shocker with another one three months later in June 2016: that it would also be selling a significant proportion of its holding in its oldest, and still core, business line, Engro Fertilizers. All told, the company made Rs54.7 billion in capital gains from these two strategic transactions that year.
It was at that point that the speculation game was on. What would Engro do with that pile of money? Combined with other, smaller transactions, the total amount of cash on Engro's balance sheet hit Rs60 billion, an astronomical sum by Pakistani standards. Clearly, the company was gearing up for a major strategic shift in direction and was expected to announce a series of other transactions that would soon signal where it was heading?
Two and a half years later, and long after the transactions have closed, the nation's corporate sector – and capital markets – are still waiting to understand what Engro will do next.
So what happened? Why did Engro sell those shares in the first place? And why has it still not redeployed that capital into other ventures? What is it waiting for?
And, perhaps most importantly, what exactly does it plan to do with that pile of cash? To understand the answers to these questions, it helps to first understand what Engro will not be doing with the money.
The strategic re-alignment

By 2016, when Engro made those decisions, the board had been mulling the direction of the company for several years. In truth, it was an inflection point in the company's history that had already seen two significant phases in the post-1991 management buyout era.
The first phase of expansion was what company director Samad Dawood calls the diversification phase. It lasted from approximately 1997 through 2012, when the company slowly expanded into areas outside of its historical core operations of fertilizer manufacturing and into petrochemicals, commodities trading, power generation, and food production.
The second phase can only be described as a deep foray into energy. While Engro had been engaged in the power generation business since 2005, the company did not begin its significant commitment to energy until 2014, when it was finally able to begin work on a coal mining and power generation project in Thar. It then diversified its commitment within the energy sector by commissioning Pakistan's first liquefied natural gas (LNG) import terminal.
It was at that point that conversations in Pakistan's capital markets – and even within the company itself – began to focus on just how much Engro would invest in the energy sector. So when the announcements came about the divestiture of its stakes in Engro Foods and Engro Fertilizers, the logical next question was: is Engro now just an energy company?
The initial conversations around that time very much seemed to indicate yes. Indeed, in interviews with Profit in December 2016, the company's chairman and largest shareholder, Hussain Dawood, stated outright that Engro's motivation behind selling those stakes was to raise the equity they would need in order to expand their investments in the energy sector.
"The reason for the Engro Fertilizers transaction had little to do with a desire to exit the business or to scale down exposure to it and more to do with the positive desire to raise cash to expand both Engro and Dawood Hercules' presence in the power generation sector," Hussain Dawood had told Profit at the time.
Samad Dawood, his son and also a board member, was even more bullish at the time. "We are long on the Pakistan energy market. Our group took over a controlling stake in Hubco [the Hub Power Company] back in 2012. We brought in new management, a new board, invested into the plant to improve its performance while simultaneously entering into some strategic partnerships with the Chinese, Engro and GE. As a result of these efforts not only the operational metrics went up but the market also appreciated the work we did. And since our acquisition we have been able to create 45% annualised shareholder return over the last four years."