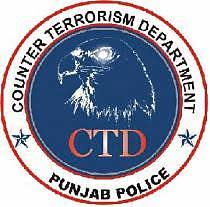 Elections 2018: CTD Punjab arrests three alleged terrorists from Bahawalpur
TTP-backed suspects planned to attack politicians
LAHORE (Lahore Mirror)- The Counter Terrorism Department Punjab claims to have captured three alleged terrorists associated with the Tehreek-e-Taliban Pakistan (TTP) from Bahawalpur and foiled a terror plan ahead of elections 2018.
According to a spokesman, the arrest followed an intelligence based operation against the suspects who reached the city to monitor the activities of political personalities and attack them.
A CTD team comprising intelligence officers and commandoes seeking a tip off by a credible source, raided a place and took suspects Aziz Khan, Sher Afzal and Ayab Khan.
Recoveries include hand grenades, explosive material, electric detonators, non electric detonators, IED circuits, safety fuse, circuit wires, ball/barring, weapons and maps of sensitive installations.
The investigation has been initiated and a case is being registered at the CTD Police Station.