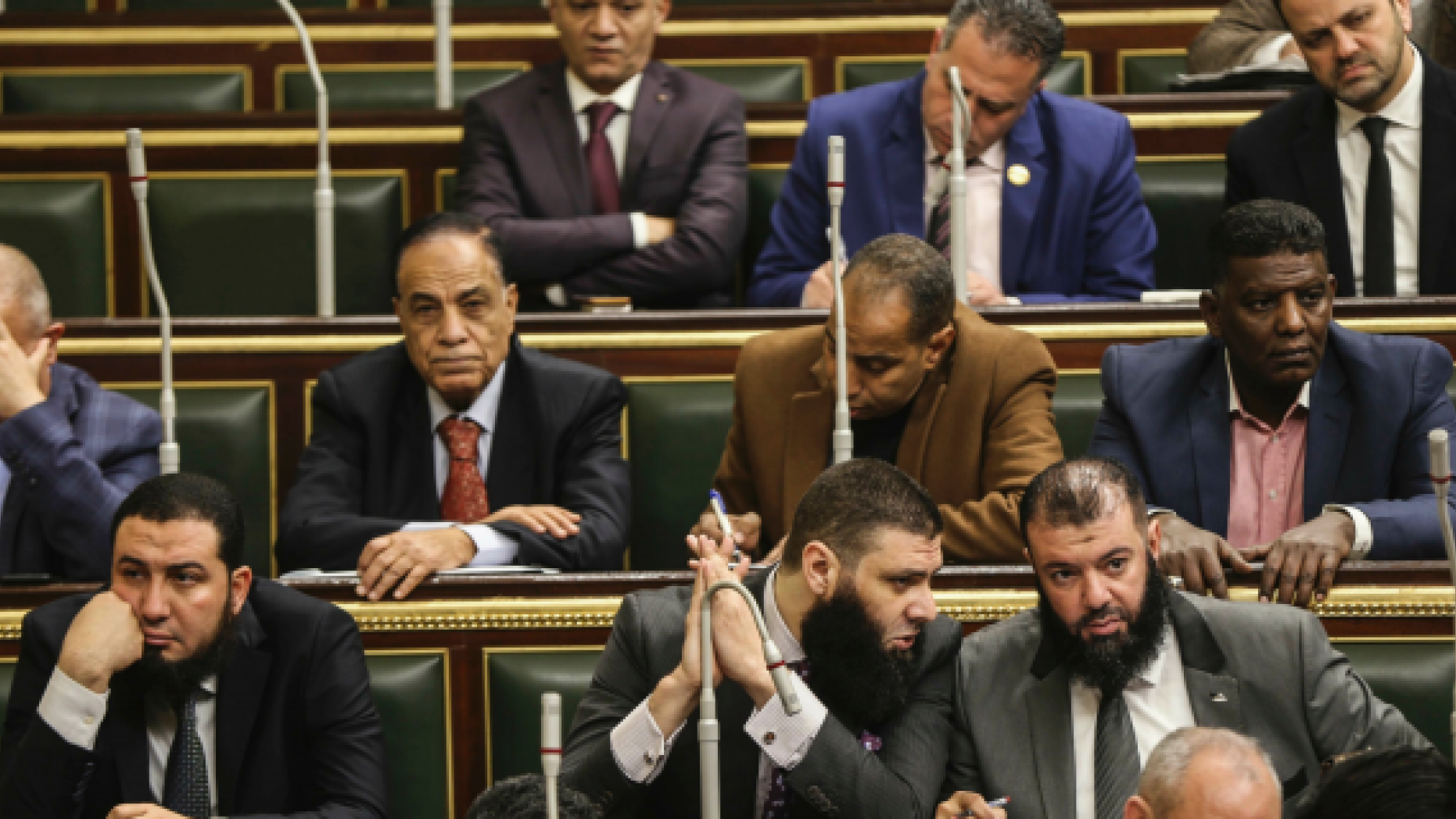 LAHORE MIRROR (Monitoring Desk)– Egypt's President Abdel Fatah al-Sissi may remain in office till 2034 after the country's parliament overwhelmingly voted on Thursday in favour of removing constitutional term limit for president, delivering him broad powers that will deepen his control over the Arab's world's most populous nation
Parliament Speaker Ali Abdelaal said 485 lawmakers in the 596-seat assembly — or more than the two-thirds majority needed for approval — voted in favor of the proposed constitutional amendments.
The proposed changes are now headed for a review in a parliamentary committee and then will return for a second vote in the assembly.
If that passes, the proposed changes will face a national referendum by the summer.
The passage of the amendments came despite outrage by critics who feared that the measures will give unprecedented dictatorial powers to Sissi, whose term is supposed to end in 2022. The proposed amendments would extend the presidential term from four to six years while allowing Sissi to run for two additional terms.
Many pro-democracy activists and critics fear that Sissi will now be able to remain president almost indefinitely. Even though weeks of discussions will take place before Sissi's path to remain in power is cleared, few expect the vast majority of lawmakers beholden to the Sissi regime to work against him.
"We know it is a done deal already," said Mohamed Zaree, director of the Cairo Institute for Human Rights Studies. "This is how Members of parliament pay back to the security apparatus that brought them to power."
The vote comes little more than eight years after the Arab Spring revolts here ousted President Hosni Mubarak, ending his three decades of autocratic rule. Since Sissi led the 2013 military overthrow of democratically elected Islamist President Mohamed Morsi and was elected the following year, the former armed forces commander has jailed tens of thousands of opponents and blocked hundreds of websites deemed critical of his regime.
The amendments target Egypt's 2014 constitution, passed after Mubarak's fall, and would undo many checks and balances designed to limit the president's power.
SOURCE: WASHINGTON POST