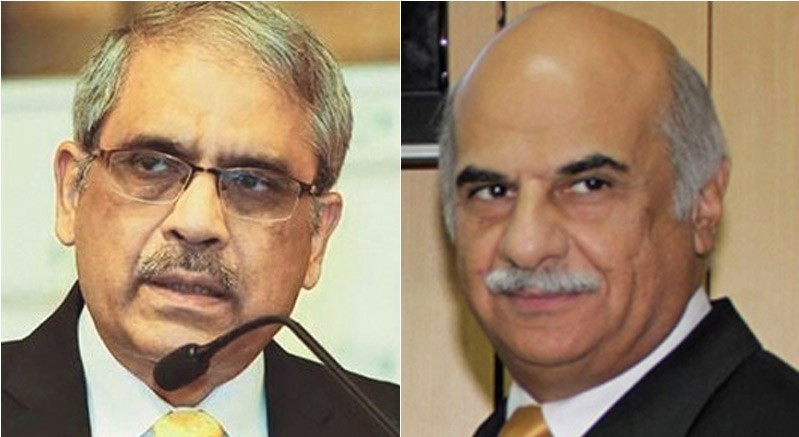 ISLAMABAD– Amid growing economic challenges in Pakistan, Governor State Bank of Pakistan (SBP) Tariq Bajwa reportedly tendered his resignation to the Prime Minister Secretariat, media reports claimed on Saturday night.
The PTI government also reportedly removed Federal Board of Revenue Chairman Dr Muhamad Jehanzeb Khan.
Geo News quoted its sources saying Mr Bajwa submitted his resignation to the PM Secretariat through the finance ministry after Prime Minister Imran Khan sought his removal from the top post at the central bank.
The federal government was also removing Dr Muhammad Jehanzeb Khan from the position of chairperson of FBR, the channel further reported.
Sources said the decision to remove Khan from the FBR chair had already been taken while Asad Umar was still serving as the country's finance minister.
They said Khan had refused to own the Asset Declaration Scheme, and had claimed that the scheme was prepared on the instructions of the prime minister.
PM Office sources said the FBR chairperson's refusal to own the scheme had irked the prime minister.
Sources in the FBR told lahoremirror.com that majority of Inland Revenue Service (IRS) officers were annoyed over the appointment of removing Dr Muhammad Jehanzeb Khan as Chairman FBR because of he belongs to Pakistan Administrative Service (PAS).
They said the officer in question was posted as head of revenue division despite availability of senior IRS officers who better understand taxation system.
Sources further said considerable drop in revenue collection was a contributor factor. They said the government is likely to appoint new FBR chairman from the IRS or Pakistan Customs Department (PCD).
SOURCE: GEO NEWS AND LAHORE MIRROR INPUT