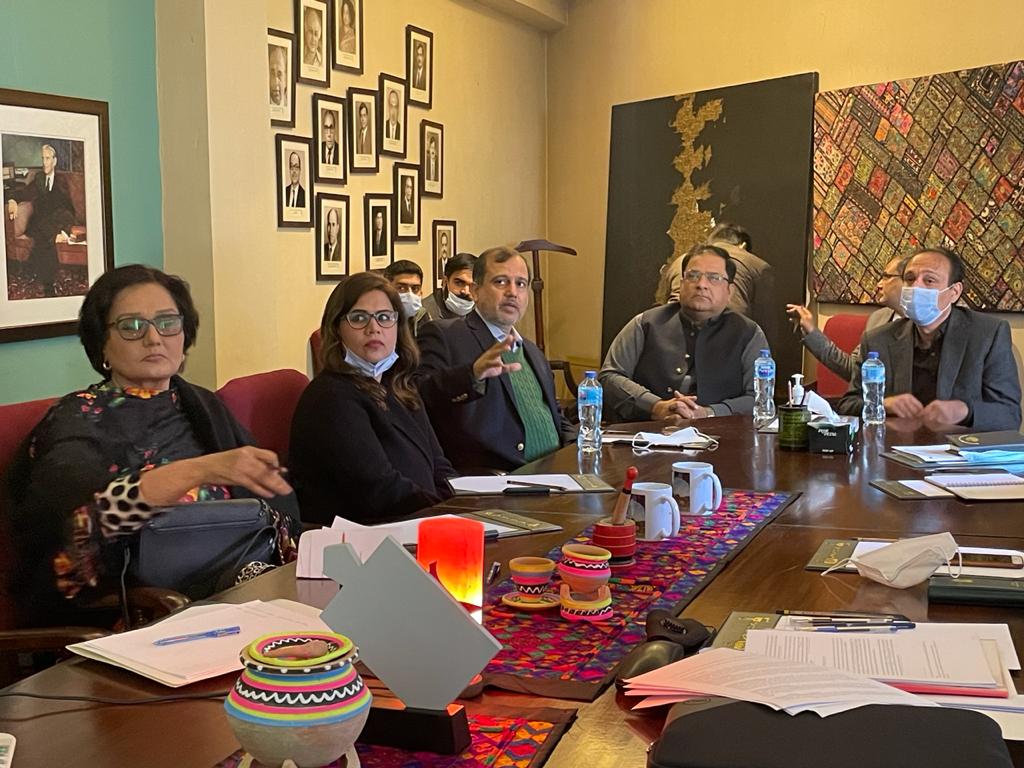 By Our Web Reporter
LAHORE– "Our culture can be the basis of our best diplomacy around the world. In this ever-changing age, culture is our most obvious identity and our greatest strength," Punjab Minister for Culture Khayal Ahmed Castro said this while addressing a meeting on culture policy held at Alhamra Mall Road here on Wednesday.
In a meeting chaired by Punjab Culture Minister, Information Secretary Raja Jahangir Anwar gave a detailed briefing on the proposed culture policy.
The Department of Information and Culture has prepared a draft of the culture policy, which would be submitted for approval soon. That would be the first-ever cultural policy in the history of Punjab, which is indeed a historic development. Raja Jahangir Anwar educated the participants of the meeting about the content of the policy.
He said that culture policy, when approved, would not only create employment opportunities but also have the potential to reduce poverty for up to six percent.
On this occasion, the minister said culture and every aspect related to it would be introduced at the grassroots level throughout the province.
He further articulated that reasonable steps were being taken for quality and development in all fields of culture. The cultural policy would lead to revolutionary changes in the field of culture.
Apart from Secretary Information and Culture Raja Jahangir Anwar, Director General PILAC Dr Sughra Sadaf, Executive Director Lahore Arts Council Saman Rai, Director Museum Ijaz Ahmed, Chairman Bab-e-Pakistan Nadeem Qureshi and Executive Director PUCAR Rizwan Sharif also attended the meeting.