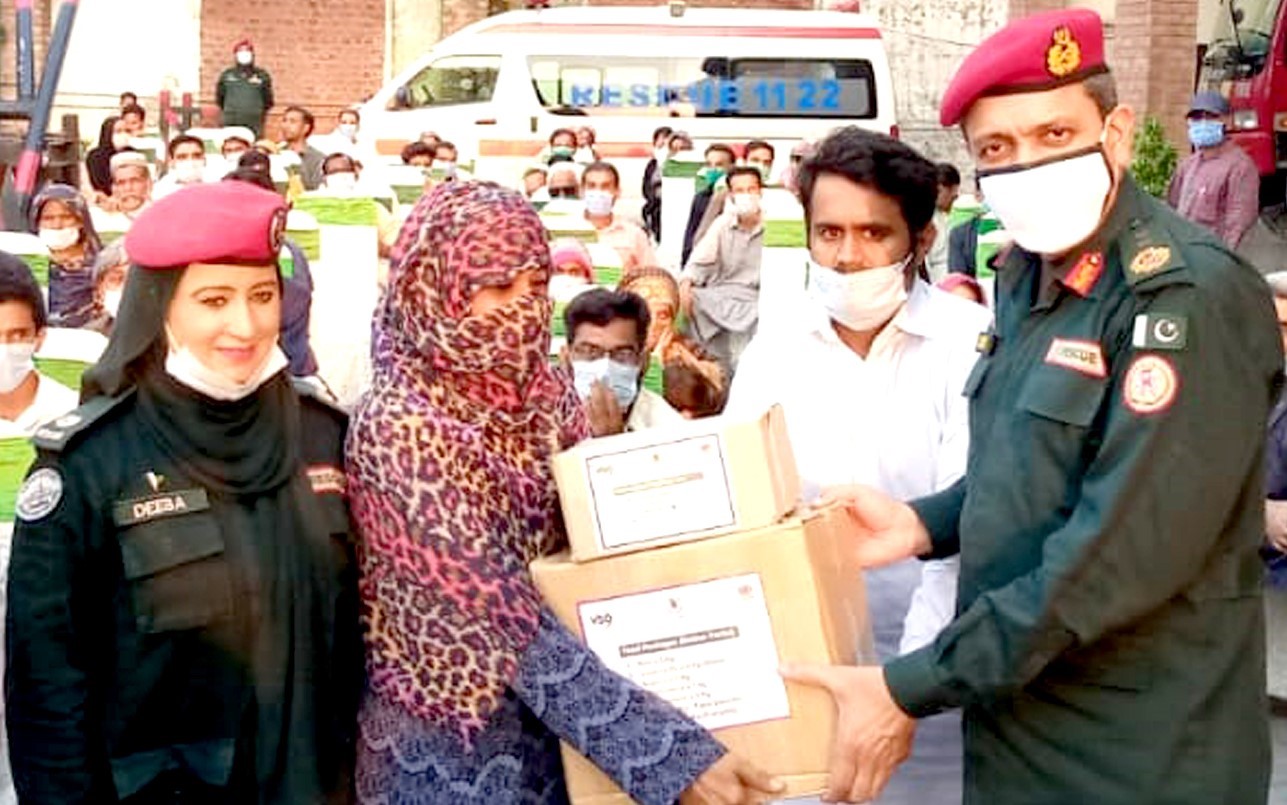 Dr Rizwan Naseer Distributes 100 Hygiene Kits and Ration Packs Among Community Members from Township Rescue Station
LAHORE– The Punjab Emergency Service (Rescue 1122) safety promotion activities are continuing to sensitize community on health, hygiene and safe practices to prevent pandemic or any disease in the communities.
In this regard, Director General Punjab Emergency Service Dr Rizwan Naseer distributed 100 Hygiene Kits and Ration Packs among the community members from Township Rescue Station.
The purpose of the kits distribution is to bring behavioral change in the community towards health, hygiene, clean water and safe sanitation practices. He motivated community to ensure safe practices related to personal hygiene, domestic cleanliness and safe disposal of domestic waste and promote plantation to make your area clean and green and prevent you and your families from pandemic like COVID-19 and other diseases. The Ration Packs were given to them as Eid Gifts.
The kits distribution ceremony was organized by Punjab Emergency Service in collaboration with Voluntary Services Overseas (VSO) Pakistan held at Township Rescue Station here on Monday. The event was attended by Rescue Officers, Rescue Scouts members of Community Emergency Response Teams, deserving people from Township and adjacent area. DG Rescue Punjab, Dr Rizwan Naseer was the Chief Guest of the ceremony.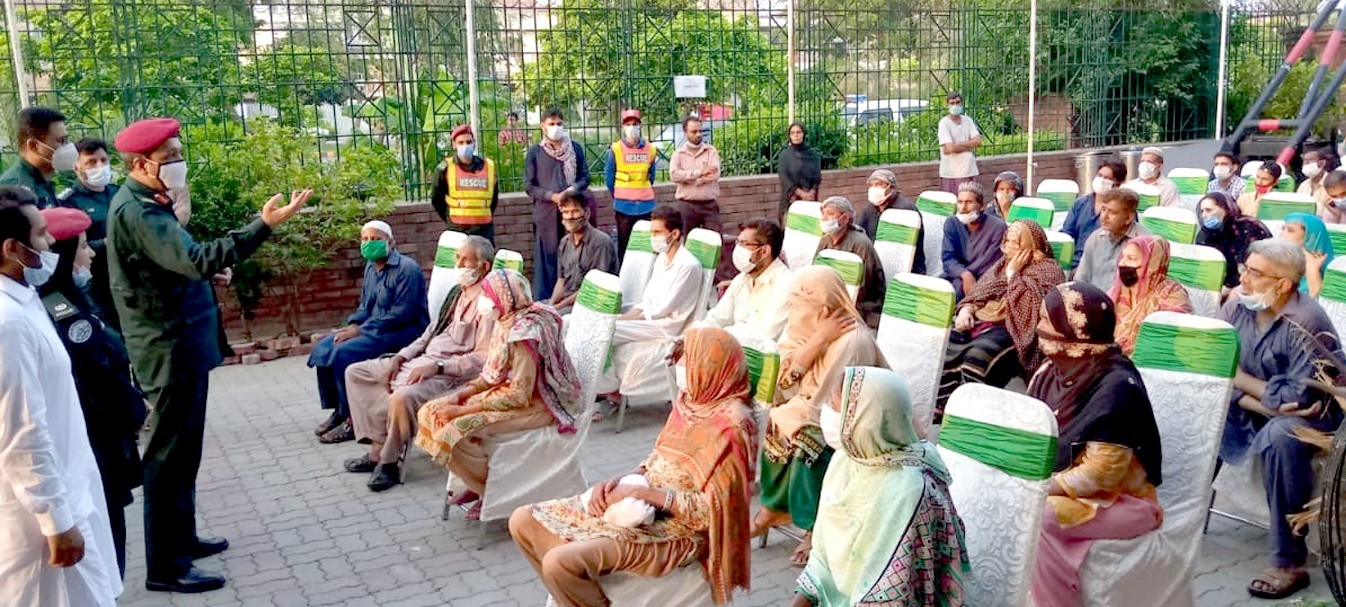 Speaking on the occasion, DG Rescue welcomed the community members, Rescue Officers and Rescue Scouts and said every person of the community is the ambassador of brining positive change in the society. The Township community can be model community with reference to health and hygiene as there are parks to practice physical exercise, yoga, jogging running etc and healthy people can develop healthy model community regarding Water Sanitation and Hygiene (WASH) for safety promotion in their respective areas.
DG Rescue Punjab said that the hygiene kit contains face masks, soaps, sanitizer and tissue to ensure hand washing especially before eating and after use of toilet, wear mask, use boiled drinking water, avoid open deification in the village and promote safety culture. He also wished them Eid Mubarak in advance and said Ration Pack (flour, cooking oil, dry milk, sugar, rice, tea, and lentils) is gift for your family on Eid ul Azha.
DG Rescue distributed hygiene kits and ration packs to in the ceremony and acknowledged the contribution of volunteers and VSO Pakistan for making communities more resilient against emergencies and disaster. He appreciated the Community Emergency Response Teams of Rescue Service, VSO Team, Community Safety & Information Wing Rescue Headquarters, Safety and Admin Wings of Emergency Services Academy Wing for organizing social change event.— PRESS RELEASE