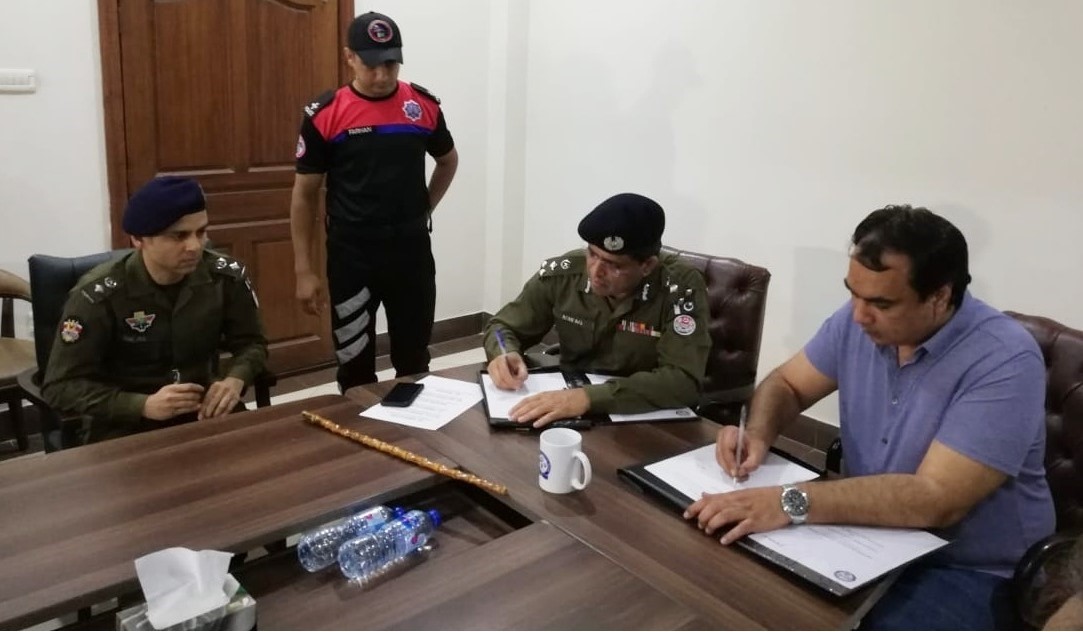 Dolphin Squad, PRU Ink MoU With Multinationals For Health And Auto Aid
LAHORE– DIG Operations Lahore Ashfaq Khan has said that all possible resources will be used to increase capacity building of Dolphin Squad and Police Response Unit.
Dolphin Squad and Police Response Unit are exemplary crime fighting forces to control street crime with their modern professional skills and best service delivery through communities policing.
The future of policing in Pakistan depends on Dolphin Squad, PRU, Anti Riot Force and other such latest professional units. Dolphin Squad has proved as flagship project to create sense of protection and develop trust between people and Police department.
The street crime in the metropolis has decrease visibly due to the excellent performance of Dolphin Squad and PRU. We should adopt polite behavior and positive attitude towards public utilizing best possible capabilities to make Lahore more safe City of the region.
He stated this while addressing the participants of MoUs signing ceremony between Dolphin Squad and multinational companies to provide quality facilities pertaining to health, auto and other factors to the Jawans of Dolphin Squad and Police Response Unit.
He also addressed the meeting of the officers and officials of both units at Dolphin Headquarters Walton today.
A smart contingent of Dolphin Squad presented guard of honor to DIG Operations Lahore Ashfaq Khan at his arrival at Dolphin Headquarters. Ashfaq khan planted sapling of Araucaria plant in the compound of Dolphin Headquarters.
He also wrote his expressions in the Visitors book. SP Dolphin Squad Bilal Zafar, Chairman Red Crescent Doctor Saeed Elahi, representatives of different multinational companies, DSPs along with vast number of Jawans of Dolphin and PRU were present on this occasion.
SP Dolphin Squad Bilal Zafar in his welcome address informed the Operations Wing Commander regarding the overall performance of Dolphin Squad and PRU units and said that Dolphin Squad has created positive image of Police in the eyes of citizens through their street crime controlling efficiency and timely help of people on roads through community policing. He urged to further strengthen the performance and capacity building of Dolphin and PRU.
Ashfaq Khan distributed Commendation Certificates and cash awards among the sector In-charges, Dolphin and PRU teams for their outstanding performance against criminals.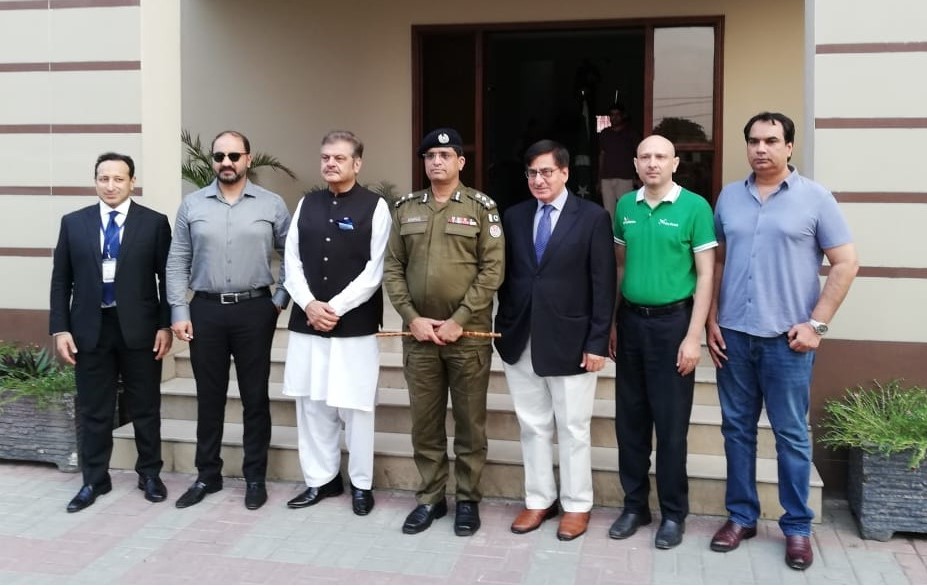 While addressing the meeting, Ashfaq Khan said that Dolphin Squad and PRU is unique and first responder patrolling forces, playing pivotal role in controlling crimes, exclusively fighting street-crimes in Lahore.
He said that non-stop patrolling by Dolphin units on busy roads and in congested areas has surely foiled many attempts of crimes and downgraded the crime rate in the metropolis.
"Dolphin and PRU forces are a step forward in augmenting the efforts of Police to make provincial capital more peaceful", he added. Ashfaq Khan said that this patrolling unit has not only created a soft image of the Police but also created a sense of security among the citizens.
The Policemen need to change their behavior towards people in order to achieve better results in law enforcement. The dedication and services of Dolphin and PRU forces were recognized and encouraged by DIG operations Lahore in the meeting.— PRESS RELEASE