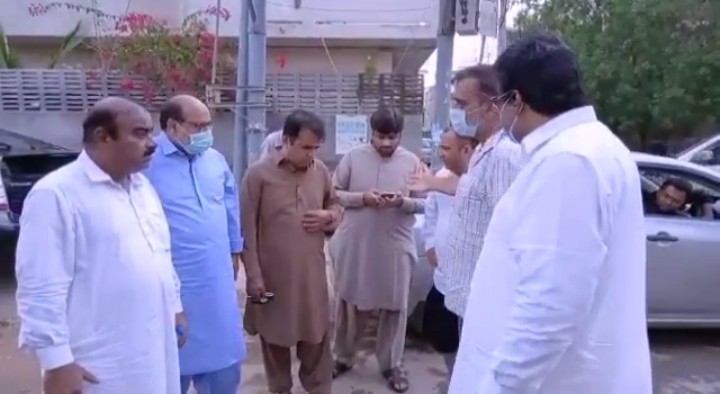 District East Will Be Shown As Model District: Mustafa Soomro
By Our Web Reporter
KARACHI– Municipal Commissioner East Waseem Mustafa Soomro has said that the municipality is working hard to provide a healthy environment to the people of the East. These views were expressed by Municipal Commissioner East Wasim Mustafa Soomro while addressing the officers regarding renovation and decoration of various areas of Eastern Municipality.
Wasim Mustafa Soomro said that Baldia Sharqi would be made an ideal district for the entire city. All measures should be taken to provide the best and cleanest environment to the people of Eastern Municipality.I want to convey that I recommend for the mother to be inactive.
Waseem Mustafa Soomro said that in the light of the directives of the Sindh Local Government Minister, all District East is being cleared on an emergency basis and efforts are being made to provide facilities to the people of Eastern Municipality on their doorstep.