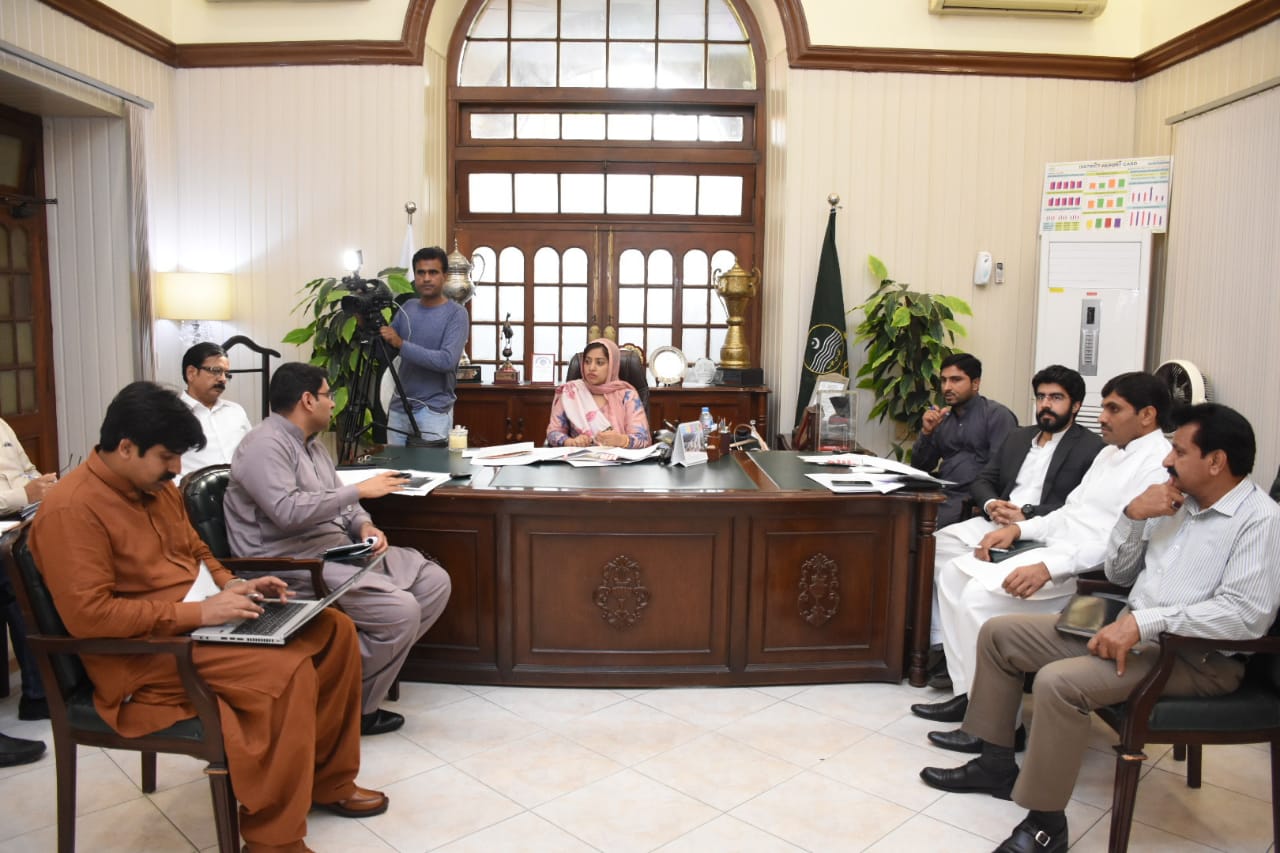 District Administration Lahore Launches Wheat Procurement Drive
Deputy Commissioner Ms Saleha Saeed inaugurates Kacha Mandi Wheat Procurement Center
LAHORE– The District Administration kicked off Wheat Procurement Drive in the provincial capital on Monday and commenced receiving applications from farmers for issuing gunny bags, says a press release.
To collect applications and procure wheat from growers, the administration has set up four wheat procurement centers including Barki, Rakh Chabeal, Raiwind and Khana Kacha Mand.
All wheat procurement centers were to be set on April 8. In line with the guidance of the government, the District Administration took this initiative timely and made all centers functional today. 
Deputy Commissioner Lahore Ms Saleha Saeed visited Kacha Mandi Wheat Procurement Center and inaugurated it. She checked sitting arrangements, installation of fans, provision of clean drinking water and establishment of information deck.
The DC Lahore also observed the process of application submission. She, later on, went to market where she monitored the auction process of banana and showed her displeasure on not announcing rates on load speaker. She warned the secretary market committee in this regard. She directed SMC to bring all noted and written record of auction in her office.
Similarly, She, earlier on last Sunday, directed all Additional Deputy Commissioners of Lahore to visit all centers to monitor the process of receiving of applications. Additional Deputy Commissioner Revenue Awais Malik reached on wheat procurement center Raiwind where he got the inauguration of center done. Farmers began submitting their applications for gunny bags.
Additional Deputy Commissioner General Tuqeer Ahmed Qazmi paid a visit to Barki center and observed all arrangements.
Ms Saleha Saeed said the District Administration has organized all possible arrangements in centers and it has decided to provide maximum relief to the farmers visiting wheat procurement center.
DC Saleha Saeed takes action against health officials
On the identification of poor performance and absence of officials from the last polio drive, DC Lahore Ms Saleha Saeed took massive actions including removal of officials, issuance of censure and fine, surrendering of DDO Health and serving explanations letters to the top slot of Lahore Health Authority.
DC Lahore Saleha Saeed terminated 18 lady sanitary petrol and sanitary petrol over remaining absence from duty during three day polio drive.
Those who were terminated from service included Muhammad Ahsan, Nadia Tariq, Umar Khalid, Aysha, Iqra shafique, Rabia Hameed, Maria Waris, Mahnoor Naveed, Shaqufta, Sobia Latif, Waqas Saleem, Maria Sabir, Farzana Naz, Noreen Allah Ditta, Umar Khalid, Nida Tariq and Aysha.
Similarly, the DC Lahore has surrendered Deputy District Officer Health Shalimar Dr. Mudassir over poor repeated performance while DO Health Dr Faisal along with Deputy District Officers Health of Allama Iqbal, Data Gunj Bux, Aziz Bhatti Zones were served explanation letter.
These decisions were taken in meeting of Polio Eradication Committee held under the chair of DC Lahore Ms. Saleha Saeed in Nadia Hall on Monday afternoon. Additional Deputy Commissioner General Lahore Tuqeer Haider Kazmi, CEO Health Authority Lahore and DDOs Health were also present on this occasion.
The CEO of Health Lahore briefed about the result of previous meeting. CEO Health Lahore also informed about the arrangements of the next polio drive being commenced on 22nd of April. DC Lahore Ms Saleha Saeed directed to arrange training of staff for the next polio drive.
Deputy Commissioner Lahore took a revolutionary step in the history of the Punjab province on Monday afternoon when she appointed three female officials as Registry Muharar in the revenue section of District Administration Lahore.
Moreover, she also transferred 51 Registry Muharars, posted on the same position for a long time, to curb and control the corruption in registry branches.
As per the order, Ms. Binish Fatima, earlier posted in GA 2 office, is posted as Registry Muharar in the office of Sub Registrar DGBT. Similarly, Ms. Sumaira Ashraf and Ms. Farhat Aslam , earlier posted in dairy and dispatch branch, are posted as Registry Muharar in Iqbal Town and Ravi Town respectively.
Saleha Saeed said the element of corruption would be reduced and a sense of gender equality would prevail among the female staff as they could perform their duties anywhere and could prove themselves.
The DC has reshuffled as many as 52 Registry Muharars, posted on the same position since a long time, and posted in different positions.
DC chairs meeting to review arrangements for Ramadan bazaars  
She chaired a meeting in regard with the preparation of Ramdan Bazaars being set up for the holy month of Ramadan to provide relief to the citizens.
The meeting was attended by Additional Deputy Commissioner General, Assistant Commissioners, Officers of LWMC, WASA, MCL, Labor, Livestocks, Agriculture, Market Committee and others.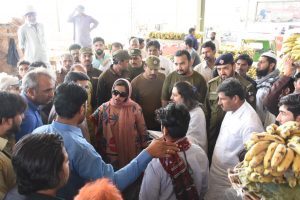 All the officers briefed the DC Lahore about the preparation of the offices in regard with Ramdan bazaars on this occasion. She directed MCL to depute ZOR in each Bazaar.
"LWMC is directed for cleanliness in bazaars. Civil Defense is directed for deputing at least ten civil defense volunteers in each bazaar. Livestock is asked for making sure the availability of meat on stalls.
The Labor Department was directed to pass weight and measures of all stall owners in Ramdan bazaars. There will be proper security arrangements in bazaars" she added.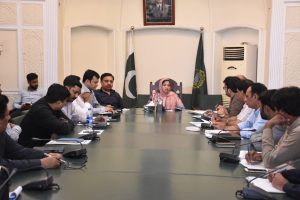 The District Administration would set up 30 Ramdan Bazaars whose location would soon be publicized.–PRESS RELEASE