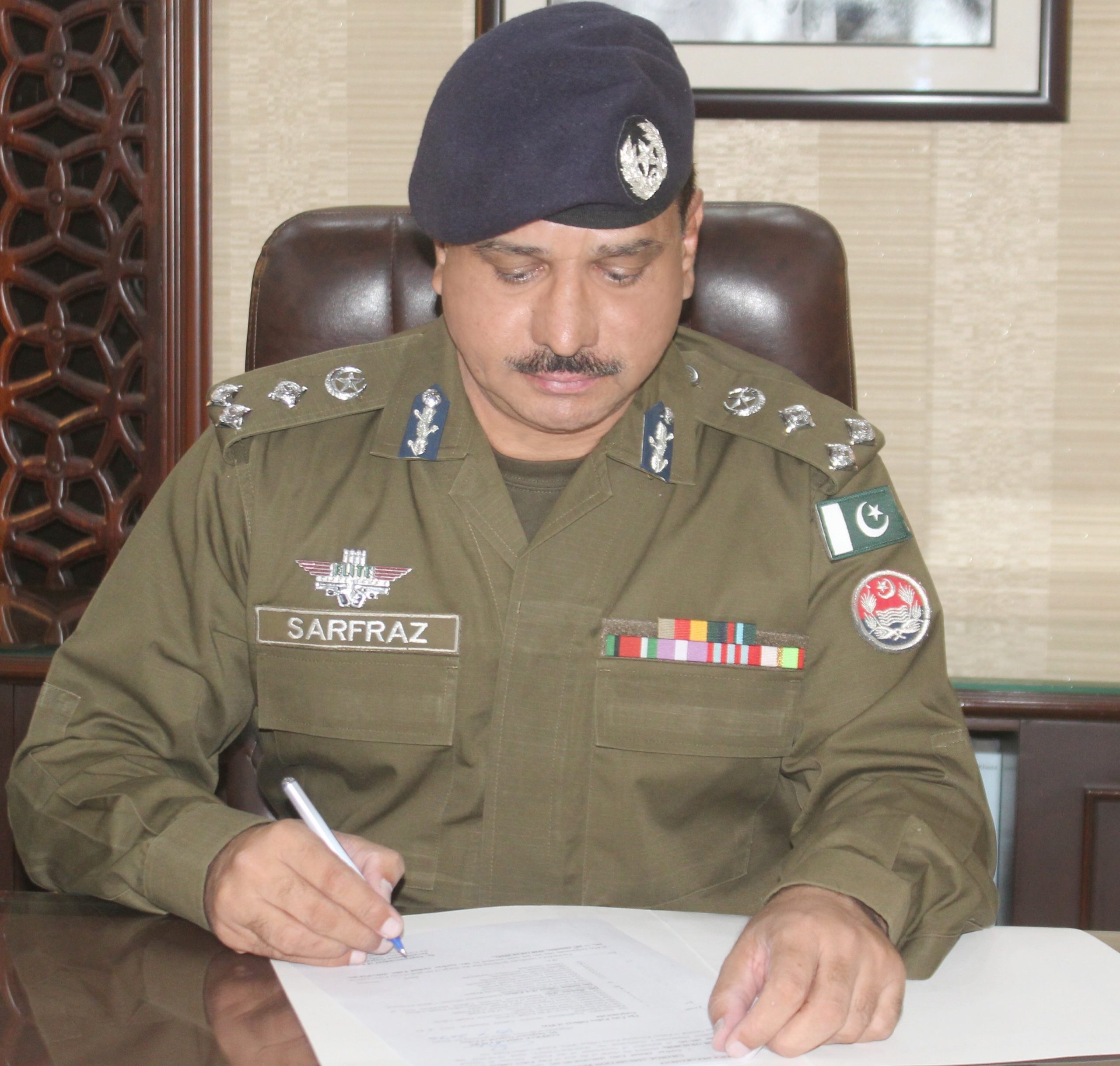 By Our Web Desk
GUJRANWALA– Deputy Inspector General of Police (DIG) Sarfraz Ahmad Falki assumed the command of Gujrawala police as City Police Officer on Saturday and also chaired a meeting of local police formations.
Mr Falki, who belongs to 27th Common of Civil Service of Pakistan, had joined Punjab after being relieved from the Islamabad Capital Territory (ICT) Police by the Establishment Division Islamabad.
The DIG was earlier serving as head of Islamabad Safe City Authority.
He has already served Punjab police as CPO Multan, DPO Bahawalpur, DPO Pakpattan, DPO Khushab, SSP Operations Lahore, SSP Operations Faisalabad and Chief Traffic Officer Lahore and Faisalabad.
The officer is considerer and upright an professional police officer among all circles of life.
Addressing the introductory meeting with his force, CPO Falki said his top priority is to establish rule of law.

He said a comprehensive strategy would be devised to counter crimes from the district, adding he would promote community policing.
DIG Falki made it clear that he would not tolerate any lethargy in working of his force, but would reward all those who would deliver up to their best abilities.