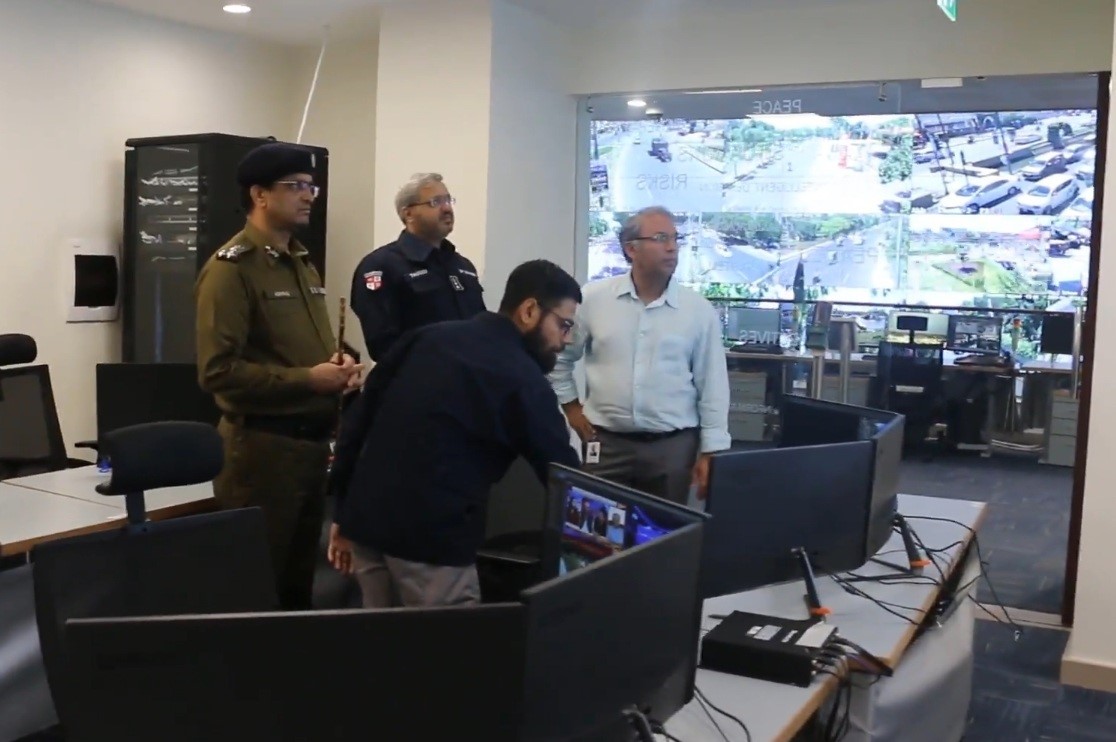 DIG Operations Says Safe Cities Authority Is Eyes Of Punjab Police

LAHORE: Deputy Inspector General Of Police Operations Lahore Ashfaq Khan has said the Police Communication Officers of Punjab Safe Cities Authority (PSCA) are the eyes of Punjab Police as crime rate has visibly decreased in the city due to continues monitoring by the authority and best working relationship as well as effective coordination between Lahore police and the authority.
Ashfaq Khan said monitoring mechanism of Punjab Safe Cities Authority has no parallel in the world.
He was talking to the Police Communication Officers of PSCA during his visit of the authority today. Chief Operating Officer of PSCA Akbar Nasir Khan was also with him who briefed DIG Operations Lahore regarding the functions of different sections of authority.
DIG Operations was informed regarding the structure and mechanism of Integrated Command Control Communication Centre as well as briefed him regarding the Emergency Helpline 15, Police Dispatch and Camera Monitoring, Media Monitoring Center, Facial Recognition Technology, ANPR and Intelligent Traffic Management System.
DIG Operation Lahore Ashfaq Khan lauded the personal efforts of Chief Operating Officer Akbar Nasir Khan as due to his untiring contribution, PSCA has made possible 24/7 checking with CCTV cameras of the authority at Exit and Entrance points of the city, Crime Control, Traffic Management, Quick Response as well as accountability.
He said that excellent working relationship and around the clock effective coordination exists between Lahore Police and PSCA for elimination of crime in the city as well as helping the people in any emergency.
Chief Operating Officer Safe Cities Authority Akbar Nasir Khan informed that with the help of cameras of Safe Cities Authority continuous monitoring of different points of the city is made possible.
DIG Operations Lahore Ashfaq Khan appreciated the performance of Dolphin Squad Police team 02 of Lower Mall on MTD handset for arresting a criminal involved in firing incident near Mian Munshi Hospital Band Road.
Moreover, DIG Operations Lahore Ashfaq Khan also visited District Police Lines Qilla Gujjar Singh. SP headquarters Syed Karrar Husain welcomed DIG Operations Lahore at his arrival.
DIG Operations also visit Police Lines
A fresh police contingent paid salute to DIG Operations Lahore Ashfaq Khan as he has visited District Police Lines for the first time after assuming the charge of his post.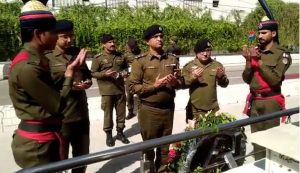 Ashfaq Khan laid flower wreath on the Yadgar-e-Shuhda and praid for the departed souls.
SP headquarter briefed DIG Operations regarding the different affairs of District Police Lines and facilities being provided to Police officers and officials regarding training programs and other related fields.
Ashfaq Khan also wrote his expressions of his visit at visitor's book of Police Lines Qilla Gujjar Singh. — PRESS RELEASE