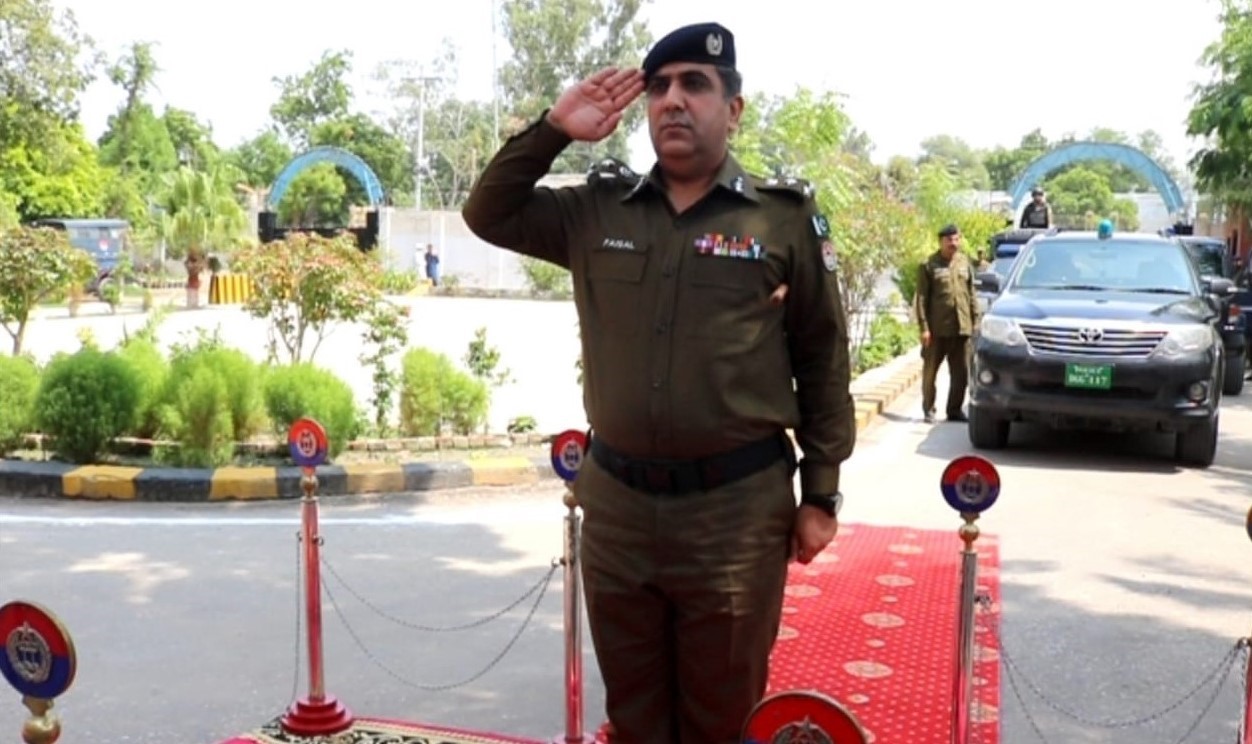 DIG Faisal Rana Assumes Charge of RPO D G Khan, Vows to Bust Criminals
-- Mr Rana has been given special task by Chief Minister Punjab Sardar Usman Buzdar and IGP Shoaib Dastgir to bring law and order to the region that comprises districts of D G Khan, Muzaffargarh, Rajanpur and Layyah
By Our Web Reporter
DERA GHAZI KHAN– Deputy Inspector General of Police Captain (retired) Muhammad Faisal Rana assumed the charge of Regional Police Officer Dera Ghazi Khan on Friday.
Upon his arrival, the DIG was given salutation by a smartly-turned police guard.
Soon after assuming the charge of his office, Mr Rana chaired an introductory meeting with his subordinates.
Speaking on the occasion, the RPO said his top priority is to maintain peace and tranquility in the region with the help of aggressive policing against hardened criminals and anti-state elements.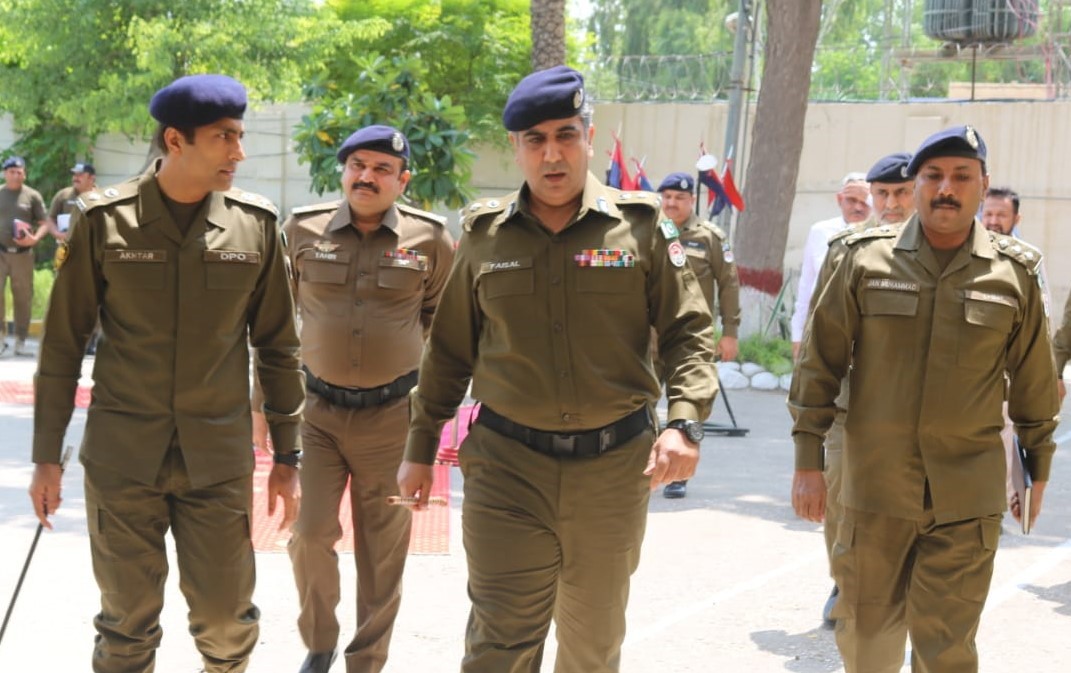 Faisal Rana further said all necessary legal steps would be taken to bring peace to four districts of the region.
"I rate all people equal in society and there will be no discrimination on my part. Every one will be welcomed to his office without any reference or chit," he made it clear.
Sources close to the Punjab government say Chief Minister Punjab Sardar Usman Buzdar, who belongs to D G Khan district,  held a special session with the RPO and his DPOs to five them special tasks of crime and extremism fighting.
Faisal Rana's profile
The Punjab government has appointed Faisal Rana regional police chief second time as he has served Bahawalpur as RPO. He also served as City Police Officer Rawalpindi before his posting as DIG Logistics and Procurement Punjab.
Belonging to 26th Common of Civil Service of Pakistan, Mr Rana is considered an upright and professional police officer among government and bureaucratic circles because of his neutral approach.
Being DPO Okara and CPO Rawalpindi, the officer hunted down local goons and came to limelight because of his aggressive policing.