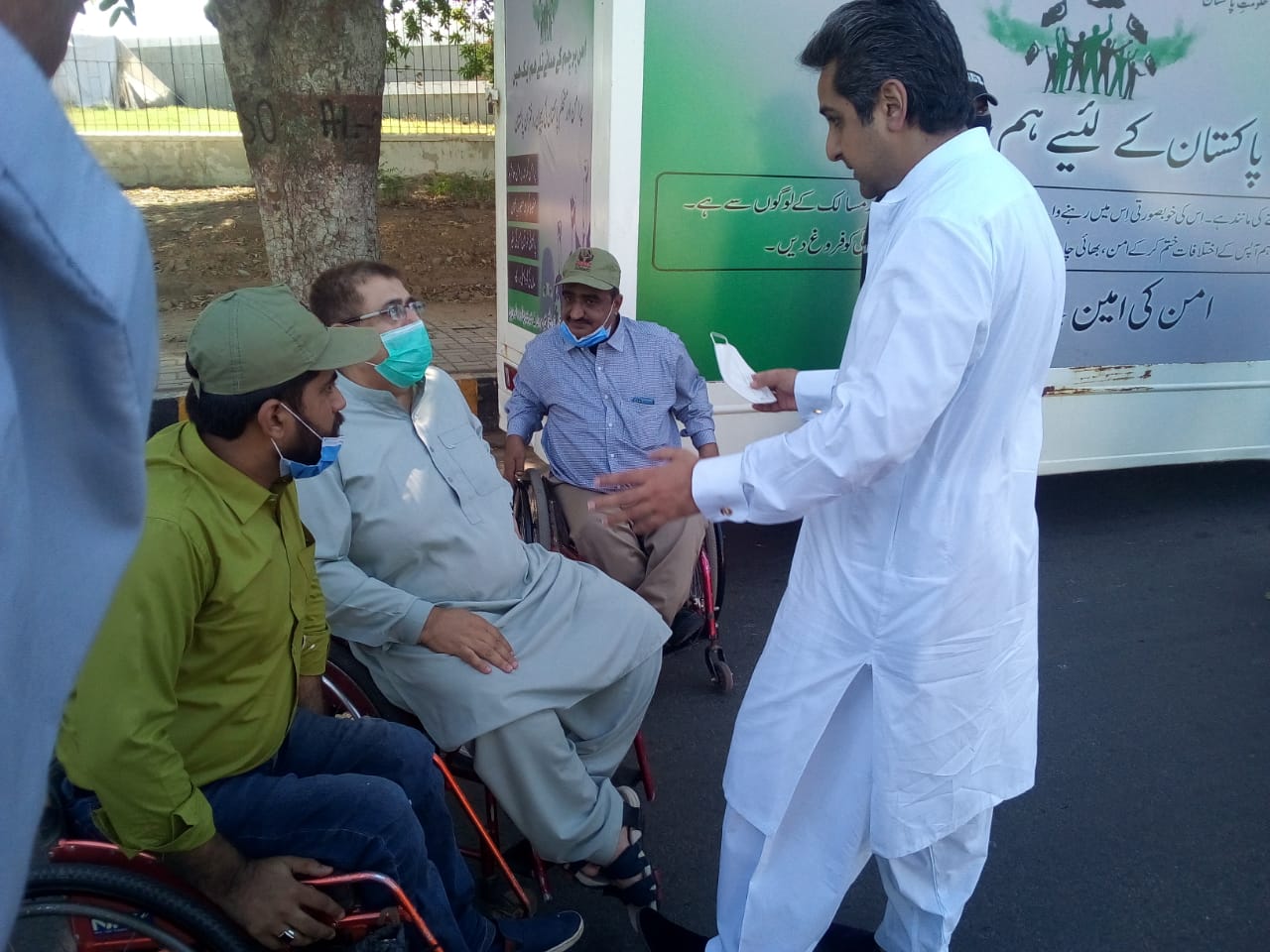 Differently-Abled People Have Lot Of Potentials: Syed Qasim Naveed
By Our Web Reporter
KARACHI– Special Assistant to CM Sindh on Department of Empowerment of Persons with Disabilities Sindh Syed Qasim Naveed Qamar has said that differently-abled people are an essential part of the society and we should not pity on them but to help, care and guide them properly in order to make them a useful segment of the society, because they are not weak but have a lot of potentials. This he said while visiting a ceremony on International Day of Persons with Disabilities 2020.

HANDS Independent Living Center and Disabled Welfare Association Karachi organized "AWARENESS BAITHAK" on COVID-19 and Disability. It is to mention here that persons with disabilities in Sindh have celebrated this day as "Eid-e-Mazooran" as gratitude to the Government of Sindh. On this occasion Special Assistant to CM Sindh on DEPD Syed Qasim Naveed Qamar gifted Eid Cakes to persons with disabilities. Other who were present at the event were Ghulam Nabi Nizamani, Director General of Sindh Persons with Disabilities Protection Authority and Arslan SDM East.
Syed Qasim Naveed Qamar added, ' Sindh Government has taken many initiatives to provide a better environment for differently abled persons, however there is also a dire need that the private sector should come forward and work for the welfare of these differently abled persons'. He said that things were gradually getting better as Pakistan Peoples Party Chairman Bilawal Bhutto Zardari was taking keen interest in the welfare of the differently abled persons. He expressed his hope that the change in mindset on differently abled people, would definitely change the senario.