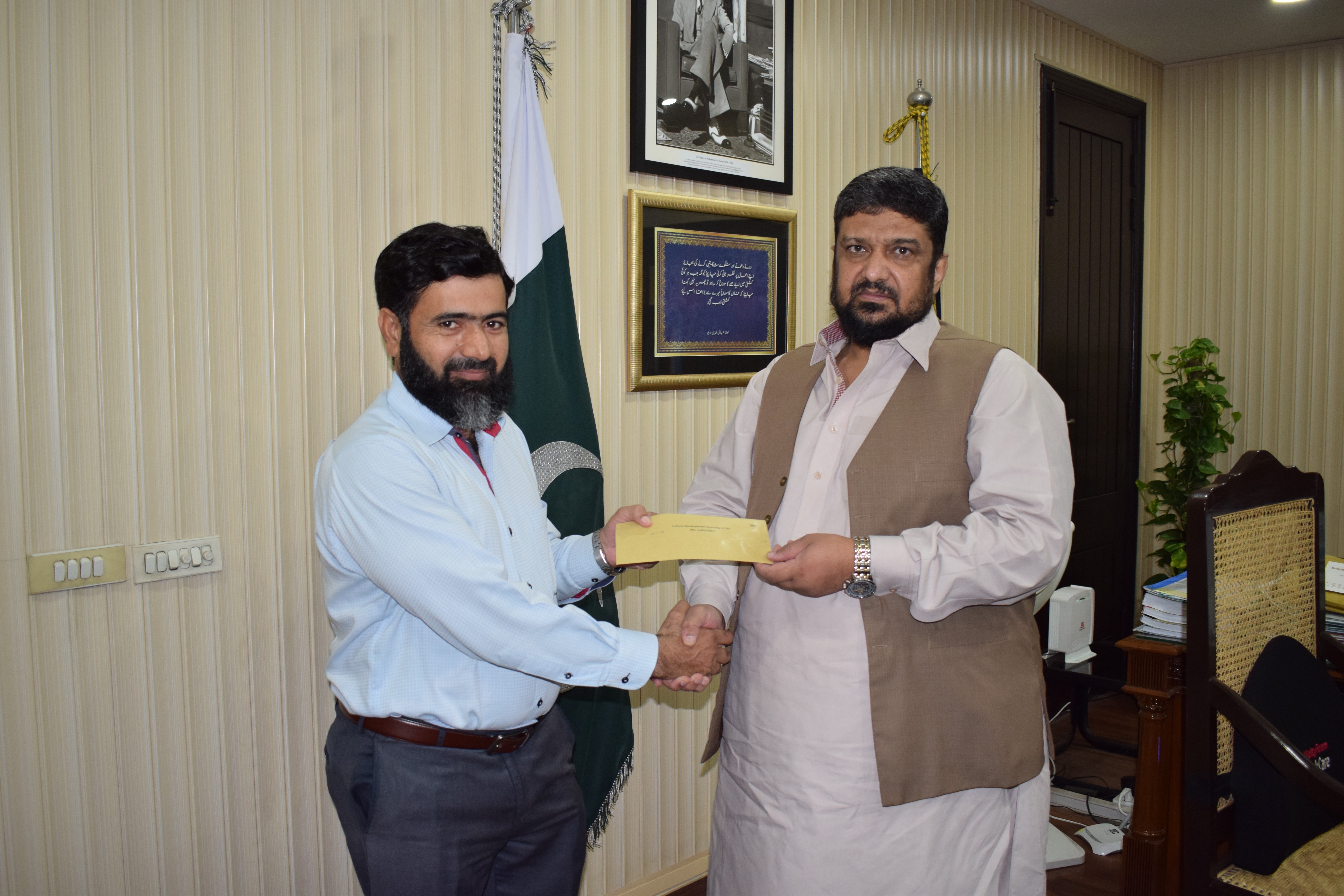 DG NAB Hands Over Rs107.3 Million Cheques to Officials of Govt, Private Sector
LAHORE– The Director General National Accountability Bureau (NAB) Lahore Thursday handed over recovered money' cheques worth Rs107.3 million to different government and private department officials in a ceremony held at the NAB Lahore Office.
The beneficiaries include officials from University of Sargodha (UoS), Lahore Development Authority (LDA), Punjab Highway Department, Gujranwala Irrigation Employees Cooperative Housing Society (GIECHS) and Northern Power Generation Company Limited (NPGCL).
As per details, Registrar UoS, Dr. Fahad Ullah received a cheque amounting to Rs94,180,453/-, Mr. Ghulam Abbas from LDA received Rs3,442,320/-, Mr. Riaz Gujjar the President of GIECHS received cheque worth Rs1,400,000/-, and officials from NPGCL received Rs45,00,000/- cheque and representative from Chief Secretary Punjab received cheque amounting to Rs3,787,075/-.
In the case of UoS, accused former VC, Dr Muhammad Akram and others mala fide opened two illegal Campuses in Lahore and Mandi Bahauddin by misusing their authority and without obtaining approval from Syndicate, whereas, by corrupt, dishonest and illegal means they obtained Rs. 59,300,156/- in respect of excess fees from students as approved by the University of Sargodha. The said accused also dishonestly and fraudulently misappropriated an amount of Rs. 50,140,233/- in terms of administrative matters and bound to pay back to UoS thereby causing loss of Rs.109440389/-, collectively.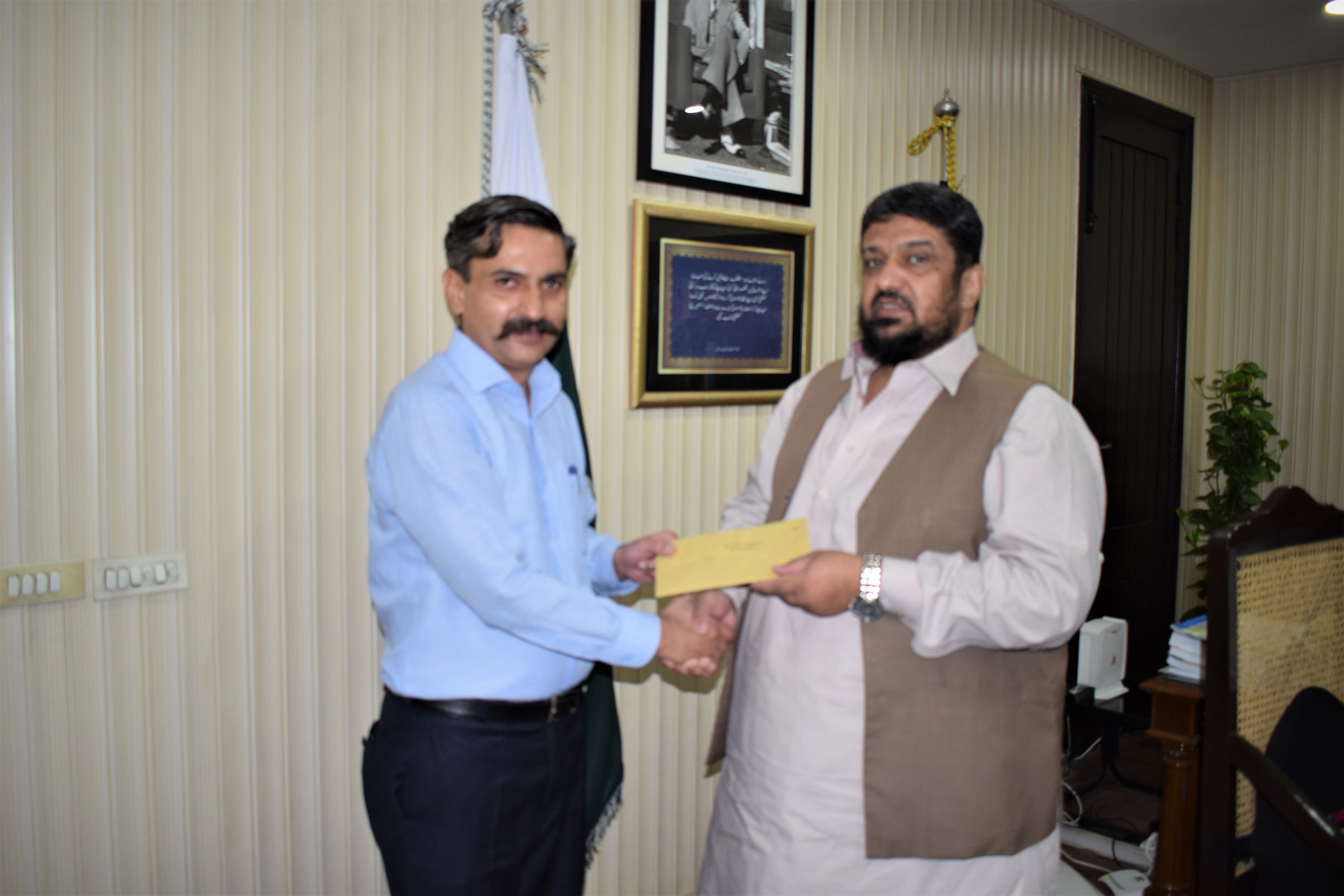 During the course of Investigation, the accused opted for Plea Bargain (PB) and returned complete liable amount against them. Under the supervision of NAB Lahore officials, the recovered amount would be returned by University admin to all students who had paid their fees in excessive and rest is returned to the University administration.
At this occasion, the DG NAB Lahore said that recovery of each and every looted penny from corrupt elements is the priority of NAB. In past, we had recovered billions from such elements in different corruption scams and the same was submitted in govt kitty or distributed among concerned affectees.
He further maintained that Plea Bargain Law is an important section of NAB Law by which recovery of complete looted money from corrupts is made possible. Moreover, NAB would keep continue ongoing Jihad against corruption and such dishonest elements as per instructions from Chairman NAB.— PRESS HANDOUT