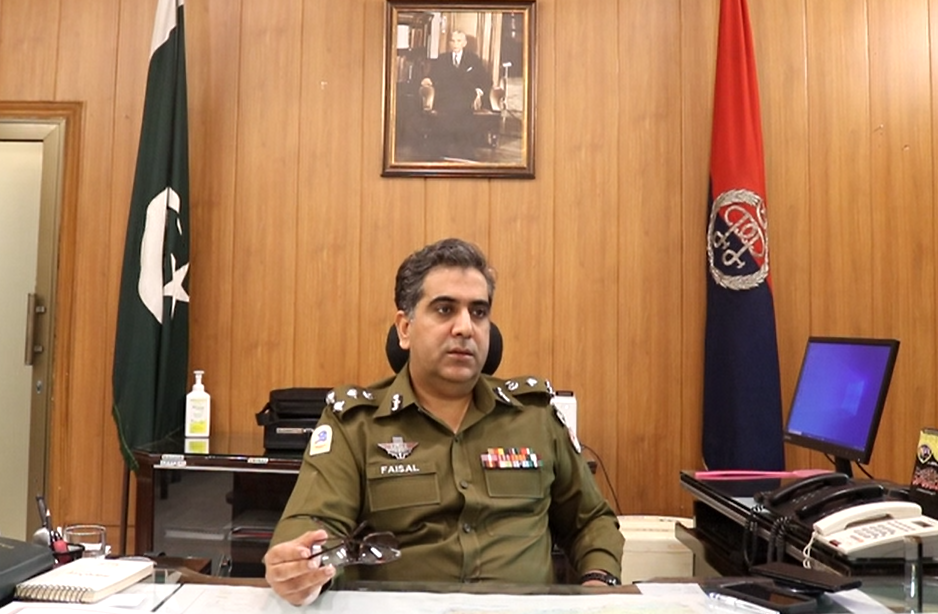 By Muhammad Faisal Ali Ghumman
The Dera Ghazi Khan police region has seen a visible crime reduction especially in crime against properties in the last three months. 
There is a sudden decline in robberies in DG Khan district as up to 60 per cent such incidents have dropped due to aggressive policing formulated by the new regional police chief.   
"One of my priorities is to fight crimes involving hardcore criminals and terrorist elements keeping in view the strategical importance of the region and DG Khan district and key installations here," Regional Police Officer DIG Captain (retired) Muhammad Faisal Rana said in an exclusive session with Lahore Mirror at his office the other day.
Mr Rana assumed the command of his office on September 4, 2020 after he was appointed RPO DG Khan by Chief Minister Punjab Sardar Usman Buzdar to rid the entire region comprising DG Khan, Muzaffargarh, Layyah and Rajanpur of heinous crimes, smuggling networks and free movement of criminals.
His focus is on long stretch of Kachha area along rivers Chenab, Ravi and Sindh, organised gangs like Ladi Gang in DG Khan and some gangs operating along the border of Khyber Pakhtunkhwa and Balochistan.
He says majority criminals after committing crimes escape toward provincial tribal area being operated by the Border Military Police (BMP). "We have good coordination with BMP, but it doesn't mean that criminals are let loose."
"Police chase them even in tribal belt with their help and conduct raids. Keeping in view the sensitivity of the area, Rangers have also been deployed to prevent anti-state elements operating in Balochistan.
Smuggling of weapons and narcotics are other common crimes that DG Khan region police are actively  checking, preventing and minimising.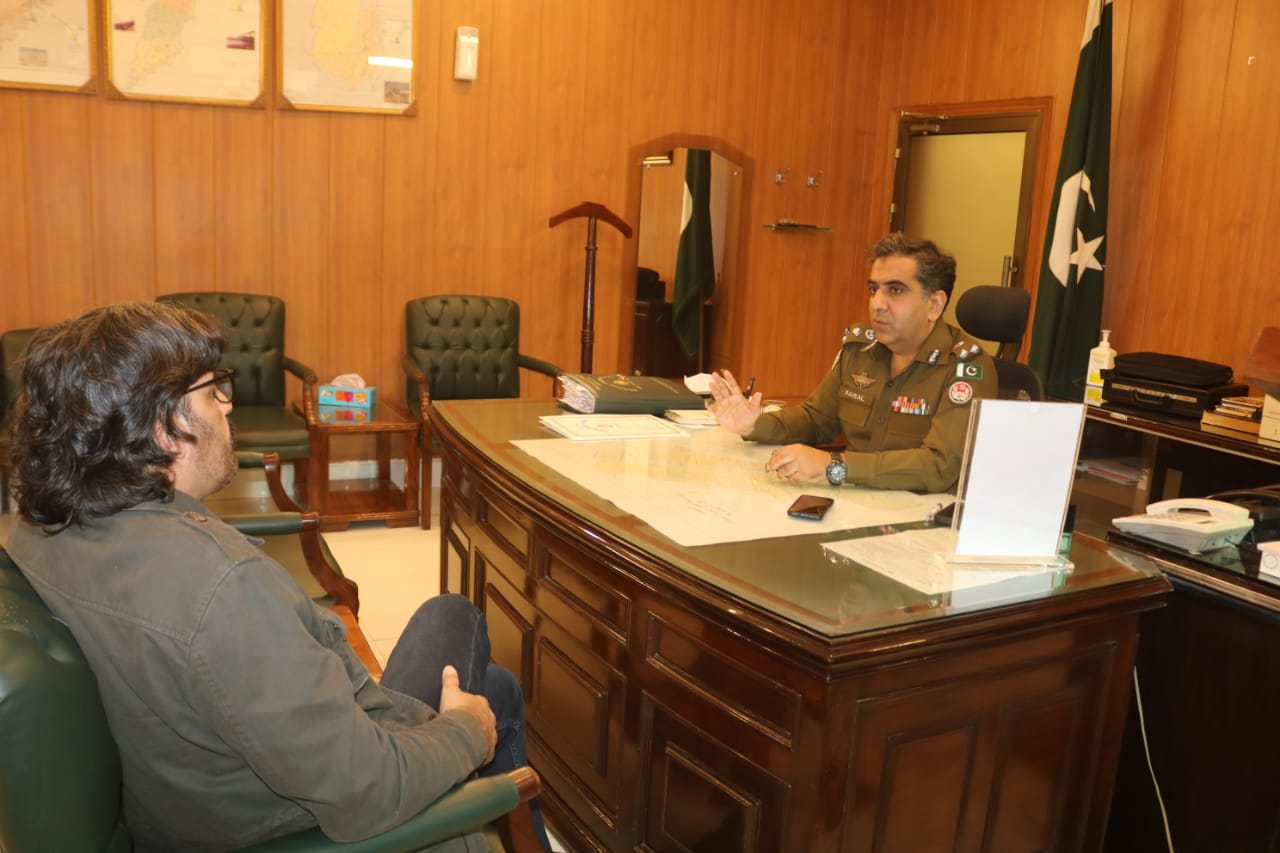 About action against desperate gangs operating in Kachha area and mountainous belt of the region, DIG Faisal Rana says one of major breakthroughs in DG Khan district is Shabbir alias Shabbira Ladi of Ladi gang who was killed in police encounter and another notorious gangster Ghulam Mustafa, who was too killed in shootout with the police. Both were involved in committing firing at police vehicles and martyring policemen.
Police actions led to the surrender of several members of both gangs who have been sent on judicial remand in several cases, the RPO said, adding they were earlier advised to mend their ways and live their lives in normal way after completing their jail sentence.
Similarly, Rajanpur police have already given very tough time to Chotto gang, he added,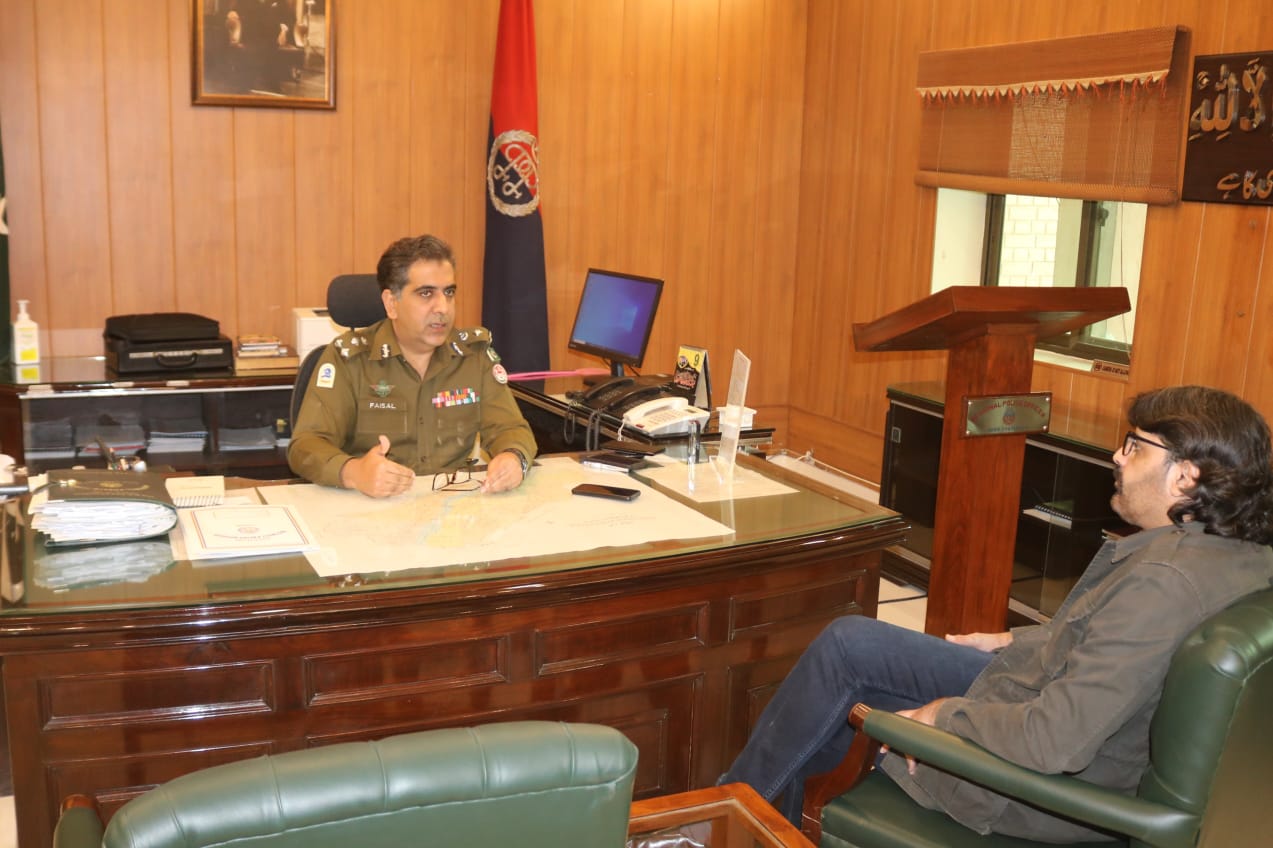 Police have taken as many as 53 notices against multiple crimes including Karo Kari and Vani on war footing and provided immediate help to the complainants in distress by arresting accused.
To a question about merger of BMP with the Punjab police, DIG Faisal Rana says a study in this regard is already under consideration at the Punjab home department, but the entire process will be in phases on the pattern of FATA in KP.
The purpose to bring the force in mainstream is to cover certain loopholes in BMP as they aren't trained to combat crimes, register cases, and pursue investigation till the challaning of criminals.
He said Rangers' deployment is solely here in Rajanpur to counter free movement of anti-state elements and terrorists. "They are here to protect oil and gas installations."
About crime patters in Muzaffargarh and Layyah districts,  the RPO says both districts fall between River Ravi and River Chenab and crime ratio is less in Layyah which has only eight police stations.
Focus on open courts
The regional police chief terms the regular series of holding open courts in respective districts a success story, saying public outreach is the core responsibility of the police service.
The face to face interaction between complainants and police officers at open courts provides quick relief to the former and make the latter responsible for their inactions.
Police infrastructure and training
DG Khan region police are currently running four development schemes that include new buildings for DPO Office DG Khan and four police stations of the region. The constructions will be completed by June 2021.
Police have received new vehicles for police stations. A new Regional Police Training School Investigation has been set up in DG Khan where investigation officers of four districts would take part in refresher courses.
South Punjab Police
RPO Faisal Rana says the priorities set by the Punjab police chief are being implemented in three regions- Multan, Bahawalpure and DG Khan- of South Punjab. The Additional IG South Punjab is supervising three regions by visiting offices to monitor crime, development, welfare and service delivery.
"It's a good step to create South Punjab police formation as police efficacy is on the path of improvement."
Coronavirus and police role
DIG Faisal Rana says the second wave of coronavirus has yet to gain momentum in DG Khan region but in the light of new cases police are following the directives of the National Command and Operation Centre (NCOC) and getting SOPs implemented.
"Police are ensuring marriage gatherings with not more than 300 participants and use of masks in markets and bazaars."