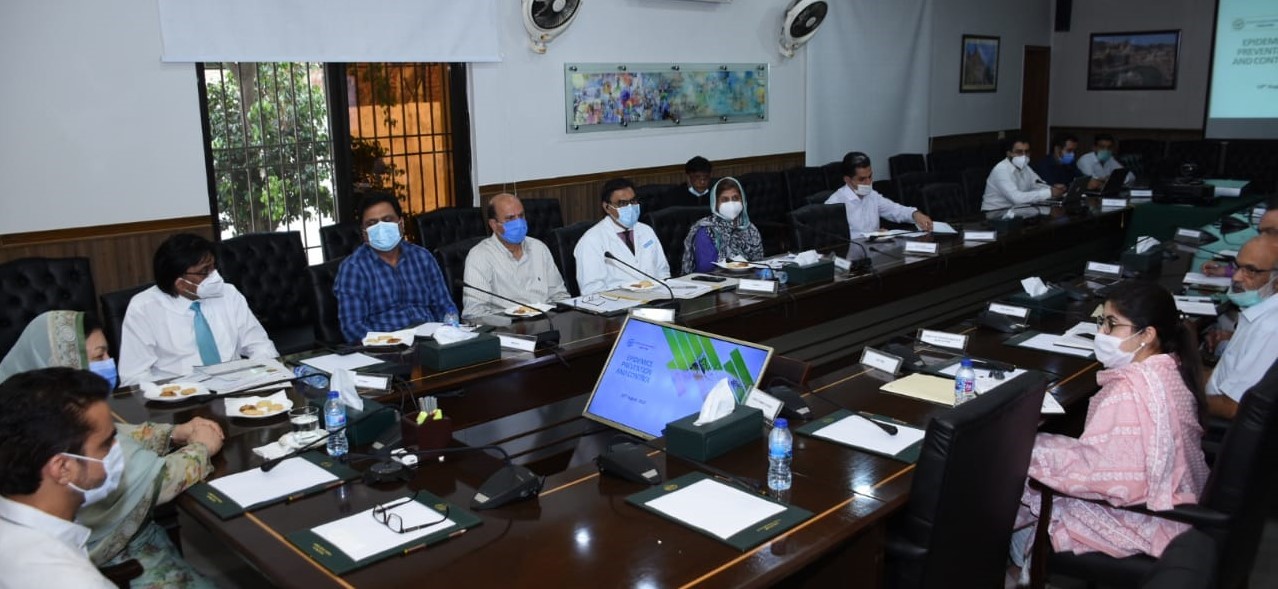 RAWALPINDI– Punjab Health Minister Dr Yasmin Rashid Monday chaired a high-level meeting at the Commissioner's Office Rawalpindi to review the status of dengue surveillance and prevention activities.
Present in the meeting were Commissioner Rawalpindi Captain (Retd) Mahmood, Deputy Commissioner Rawalpindi Captain (Retd) Anwarul Haq, CEO Health Rawalpindi and other senior officials.
The Commissioner, Deputy Commissioner and CEO Health Rawapindi apprised the Minister of the dengue prevention activities in the district and the Minister directed them to scale up surveillance.
The Minister said that even though dengue was under control yet the dengue prevention requires collaborative efforts from all departments.
The Minister said, "Our health department (s) have made adequate arrangements to control dengue. All the Commissioners and Deputy Commissioners have been directed to personally supervise the dengue control activities. Local administrations must identify hotspots and ensure larva cidal activities. I urge all people to stay vigilant about possible mosquito breeding sites. By adopting the framework developed under the leadership of Prime Minister Imran Khan and Chief Minister Sardar Usman Buzdar we were able to reduce Corona cases. All necessary measures are being taken in Punjab to control Corona, Dengue and Polio."— HANDOUT