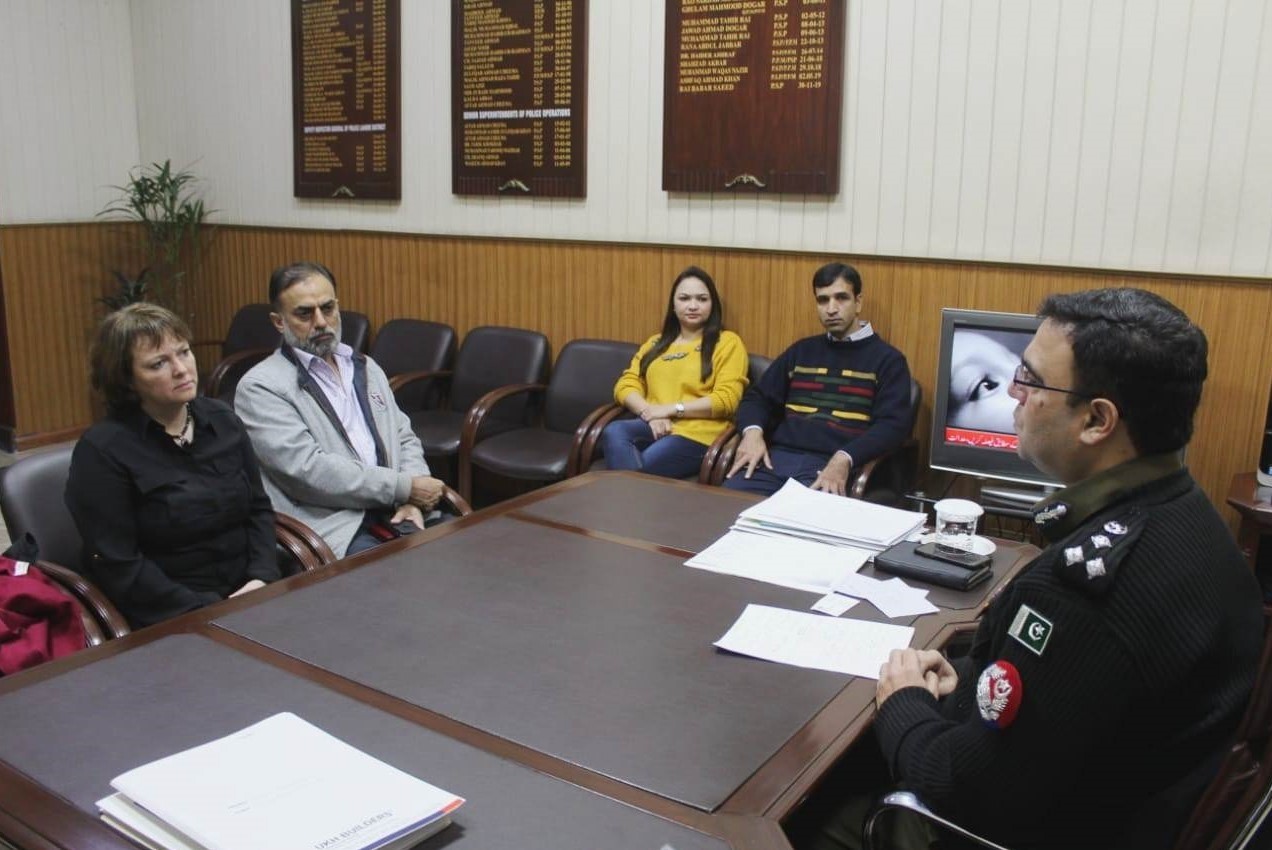 Delegation Takes Up Security Of British Council With DIG Ops
LAHORE– A British Council Lahore delegation led by its security head Mrs Debbie, senior security manager retired Captain Shakeel and others called on DIG Operations Lahore Rai Babar Saeed on Thursday to discuss security matters related to the British Council.
The DIG Operations Lahore told the delegates that Lahore police are doing all out efforts to provide comprehensive security to the foreign offices in Lahore including British Council.
Rai Babar Saeed informed Ms Debbie regarding the initiatives of Lahore Police Operations Wing to enhance capacity built in of the force introduced result oriented reforms to improve the working of its different wings.
Delegation of British Council Lahore appreciated the efforts of DIG Operations for providing foolproof security to foreign offices.
Constable rewarded for honesty
Separately, DIG Operations Lahore Rai Babar Saeed awarded Rs10,000 along with Commendation Certificate (CC-II) to a Constable Rizwan Ali for his honesty as he returned cash amounting to rupees 05 lakh to its real honor Mr Abdul Sattar here today at DIG Operations office.
According to the details, a resident of Mohini Road Abdul Sattar as duped a cheque a private bank near Neela Gumbad Mall Road Lahore last day but lost this amount while putting it his pocket. Constable Rizwan Ali who was walking back to his home after duty found the money near footpath on the road at the premises.
Rizwan Ali immediately called his Senior Police officer and informed him about the found cash. An immediate search was initiated by the local Police (Old Anarkali) as Abdul Sattar has also contacted local Police through his call 15.
Additional SHO Old Anarkali SI Nadeem Khalid visited the relevant private bank and met with the manager to confirm the details of the honor and his claim regarding the cash.
The bank authority confirm about honor ship of the money through the related documents and recording of CCTV Cameras.
The cash was returned safely to its honor Abdul Sattar in the presence of DIG Operations Lahore Rai Babar Saeed and SSP Operations Lahore Muhammad Naveed.
DIG Operations Lahore lauded the performance of Constable Rizwan Ali and he has said an example for other police officers and officials to follow the steps of Rizwan Ali as he is the true face of Lahore Police and an accessed for the department.
Abdul Sattar also awarded Rs25,000 to Constable Rizwan Ali for his honesty and dedication to his duties.— PRESS RELEASE