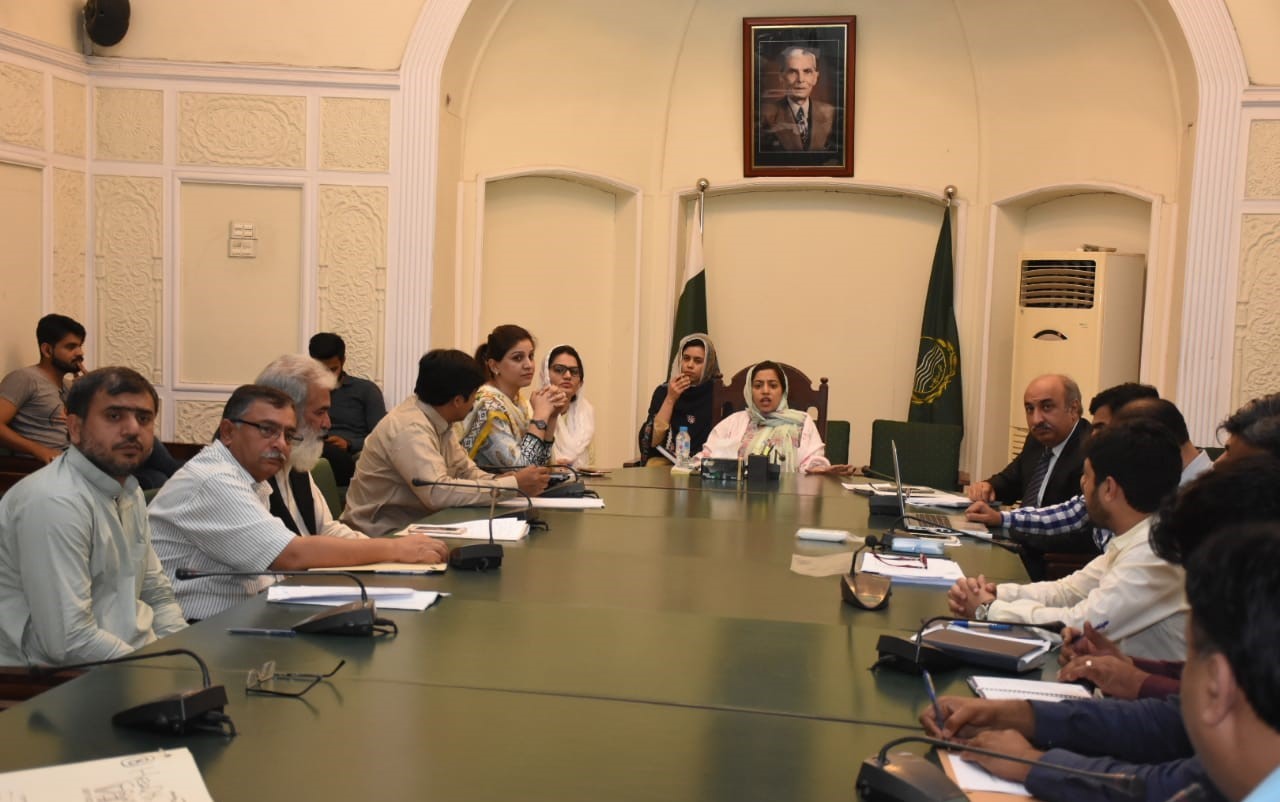 DC Saleha Saeed Orders Dengue Workers To Gear Up In And Out Surveillance
LAHORE– Deputy Commissioner Lahore Saleha Saeed has directed all dengue workers to gear up for in and out door surveillance of all areas including sixteen thousand hot spots.
The Lahore Health Authority should start a massive drive as monsoon season has been commencing from next week, the DC added.
She expressed those views while chairing a meeting to evaluate the dengue field staff performance at Nadir Hall on Friday afternoon.
The meeting was attended by Additional Deputy Commissioner General Safdar Virk, CEO Health, Assistant Commissioners and Deputy District officers Health Lahore.
PITB representative and Lahore Health Authority's CEO gave separate briefings to DC Lahore and informed about the dengue Larva situation on which DC Lahore Saleha Saeed said that people must be educated about precautionary measures to be adopted by them to avoid from dengue virus. Saleha Saeed showed her displeasure on the performance of DDO Health Cantt and sought explanation from him. Moreover she appreciated Samanabad zone dengue workers on quality work.
"All Assistant Commissioners must hold Town Emergency Response Committee meetings twice in a week and should solve their petty issues at there Level.
The sensitive areas and sixteen thousand hot spots should be focused and to make sure appropriate IRS spraying around area where dengue larvae has been spotted" she added.
She further directed of writing a letter to all attached departments including PHA, MCL, WASA, LWMC, LDA and others, asking their heads for gearing up anti dengue activities.
She also asked Health Authority to arrange special seminars and walks to create awareness among citizens and make all influential and renowned personalities part of the drive.— PRESS RELEASE