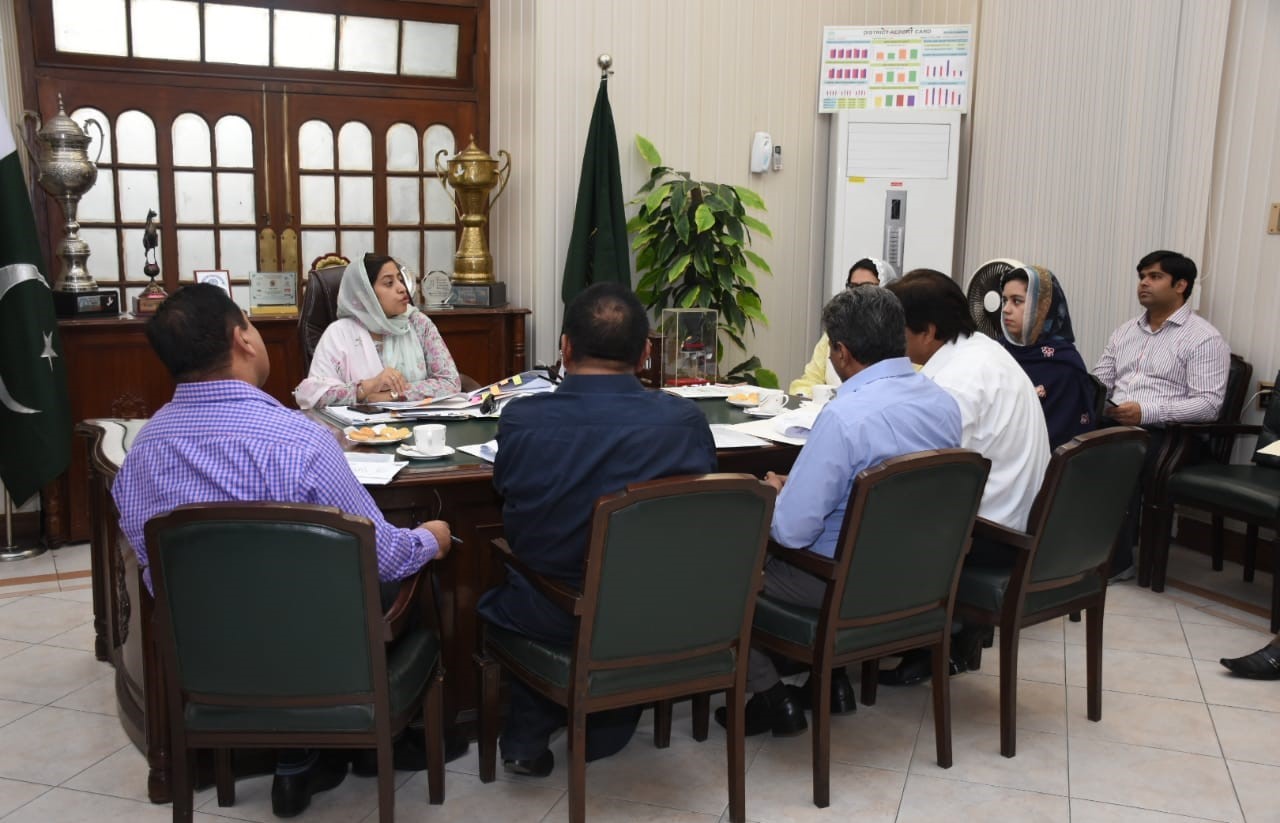 DC Lahore Saleha Warns of FIRs Against Owners of Places Having Dengue Larva
LAHORE– Strict surveillance of identified hot spots is the need of the season for that all dengue workers who are active in field under uncompromising monitoring of the Assistant Commissioners and Deputy District Officers (Health). 
Case will be registered against the owners of places on finding dengue larva while medical superintendent of hospital will also be held responsible on tracing out dengue from hospital premises.
Those views were expressed by Deputy Commissioner Lahore Ms. Saleha Saeed while chairing a meeting of District Emergency Response Committee of Dengue at Nadir Hall. The meeting was attended by Additional Deputy Commissioner Safdar Hussain Virk, CEO Heath Lahore Dr. Shoaib Karmani, Assistant Commissioners, DDOs Health and officers of different departments. Deputy Commissioner Lahore Ms. Saleha Saeed was briefed about the surveillance activities of hot spots and performance of each Zone in regard with dengue activities.
The DC Lahore showed her displeasure over impecunious performance of Wagha, Cantt and Nithar Zones and directed AC and DDO (H) concerned to gear up their activities and to utilize all resources to bring it to green areas from red areas.
"All societies should also take necessary steps to allay dengue larva and activities should be performed properly" She added.
Saleha Saeed further directed ACs and DDOs (H) to make their Town Emergency Response Committee effective and must review workers progress in TERC meeting.— PRESS HANDOUT