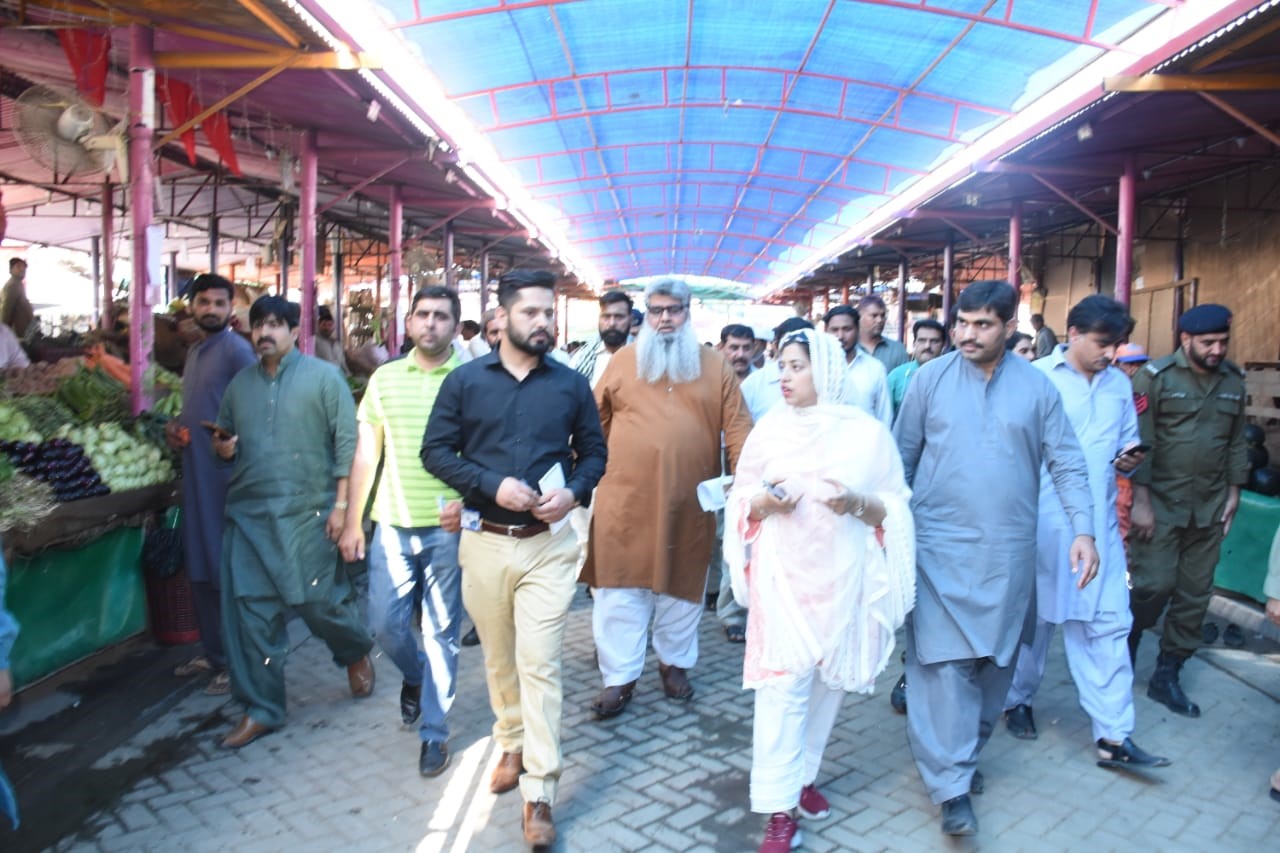 DC Lahore Saleha Visits Ramadan Bazars To Review Arrangements
She also inaugurates model Union Council in Raiwind
LAHORE– The District Administration Lahore has set up Ramadan Bazaars to provide maximum relief to the citizens, said DC Ms Saleha Saeed on Wednesday.
The DC paid visits to Mian Plaza Raiwind, Township and Makka Colony Ramadan Bazaars to review arrangements on first day.
She instructed all departments to provide best sort of services to the citizens and there should be proper focus on the green channels, fair price shops, sugar and flour stalls during the whole month of Ramadan.
Saleha Saeed directed the administration of mentioned bazaars to keep an eye on the demand and supply of all items.
She also instructed LWMC to maintain proper cleanliness inside and outside surroundings of all Ramadan bazaars.
She also met with the customers visiting in the bazaars and talked with them about the facilities being provided to them.
Moreover, She too paid a visit to fruit and vegetable market Raiwind and reviewed the encroachment operation conducted some days back in which more than one hundred shops were get demolished by the AC concerned.
She directed AC Raiwind to remove the remaining encroached portion of the said markets and to get all illegal cold storage of the markets.
DC inaugurates Model Union Council office
DC Lahore Ms Saleha Saeed inaugurated the provincial first model union council office in Union Council 272 in the jurisdiction of Tehsil Raiwind.
She was accompanied by the chairman, vice chairman of the Union Council and Assistant Commissioner Raiwind Shahid Mehboob.
She said on this occasion it is the first model union council office of the Punjab province where people can have the opportunity of birth certificate, Nadra office, Patear circle and others and natives would be given facilities under one roof. She praised the new building of UC office and appreciated the role of locals in the construction f new building.
International Labor Day
Moreover, DC Saeed while paying visit to Township Ramadan bazar gave monthly ration to the laborers working in the said bazaar in regard with the International Labor Day. She appreciated the role of the laborers in the development of the state.— PRESS RELEASE