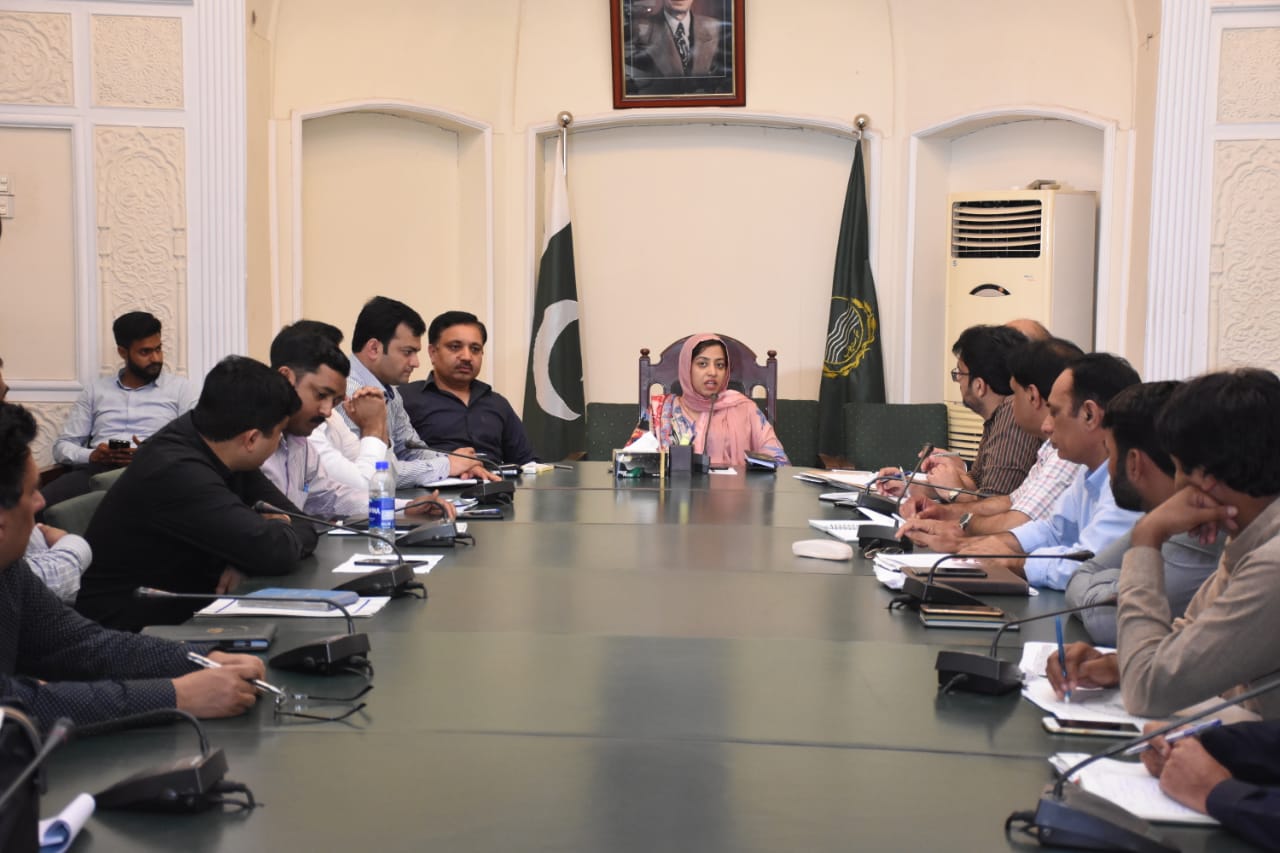 DC For Smooth Supply Of Eatables To Ramadan Bazaars And Curbing Overcharging, Hoarding
D

eputy Commissioner Lahore Ms Saleha Saeed has nominated officers to maintain and ensure regular and uninterrupted supplies of flour, fruits and vegetables to Ramadan bazaars and curb overcharging and hoarding during the holy month.
As per orders, the AC Headquarters Lahore has been tasked to set up a control room to make sure the distribution of flour bags as per the SOP of industries.
Similarly, the GA Revenue One has been directed to prepare a comprehensive data of flour sale on daily basis. District Food Controller one and two had been directed to have strong coordination with flour mills and with other relevant agencies.
Similarly, to curb overcharging and hoarding during holy month and to ensure transparency in the auction process of fruit and vegetables in markets of Ramzan, Duty roasters of officers for monitoring the fruits and vegetables had been issued.
As per duty roaster, the Additional Deputy Commissioner Revenue will visit to Badhmi Bagh Fruit and Vegetable Market on every Tuesday and Thursday while Additional Deputy Commissioner General will visit the said market on every Monday and Wednesday.
The ADCG will also visit to Iqbal Town market on every Friday and ADC Headquarter will visit to Kacha Mandi every Wednesday and Saturday.
The DC Lahore has also directed the concerned officers to have proper monitoring of auction process while ACs had also been directed to visit all their respective markets on daily basis.
Moreover, DC Lahore has also deputed officers to ensure uninterrupted supplies of essential commodities to all Ramadan bazaars for SAO had been tasked to set up a control room to have vigilant eye on the supply and demand of essential commodities.
DC chairs meeting of District Peace Committee
Deputy Commissioner Lahore Saleha Saeed chaired and meeting of District Peace and Interfaith Harmony Committee held at DC office Nadir Hall on Tuesday afternoon.
The meeting was attended by Ulemas belonging to diverse sects and Representatives of Minorities.
While addressing on this occasion, DC Lahore said that District Administration would ensure strict implementation on Ethram e Ramadan Ordinance during the whole month and it would not allow any non-designated hotel to be opened at any cost.
She further said to take strict action on overcharging and hoarding in this month.
"There will be proper cleanliness outside all mosques of the city and police have been directed for proper security of the mosques at the time of Taravis and prayers" Ms Saleha said.
She also appealed all Ulemas to educate the masses about polio drops vaccination and not to waste the water. She also appreciated the role of every member of the peace committee in maintaining peaceful atmosphere in the entire city.— PRESS RELEASE