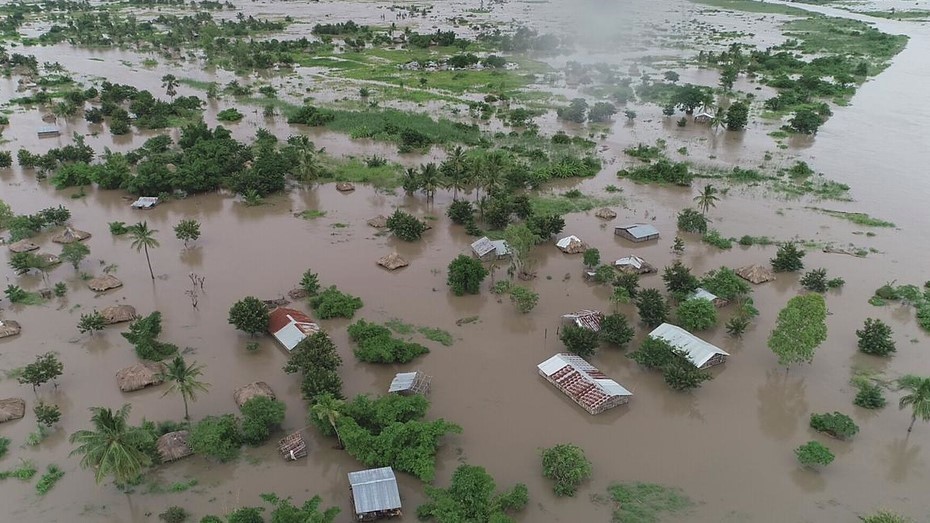 LAHORE MIRROR (Monitoring Desk)– Hundreds of thousands if not millions of people have been affected as a result of Cyclone Idai that triggered a "massive disaster" in southern Africa, the United Nations says.
The region has been hit by widespread flooding and devastation affecting Mozambique, Zimbabwe and Malawi.
Mozambique President Filipe Nyusi has called it "a humanitarian disaster of great proportion".
He said more than 1,000 people may have been killed after the cyclone hit the country last week.
Cyclone Idai made landfall near the port city of Beira in Sofala province on Thursday with winds of up to 177 km/h (106 mph).
"We need all the logistical support that we can get, " Christian Lindmeier from the UN's World Health Organization said. Mozambique's government says 84 people have died and 100,000 need to be urgently rescued near Beira.
An aerial survey of the province shows that a 50km (30 mile) stretch of land is under water after the Buzi river burst its banks, charity Save The Children says.
In Zimbabwe, the government says 98 people have been killed and more than 200 are missing.
President Emmerson Mnangagwa said that the government was conducting rescue missions and delivering food aid.
In the south-eastern town of Chimanimani residents told harrowing stories of how they lost their relatives when the storm hit.
SOURCE: BBC NEWS