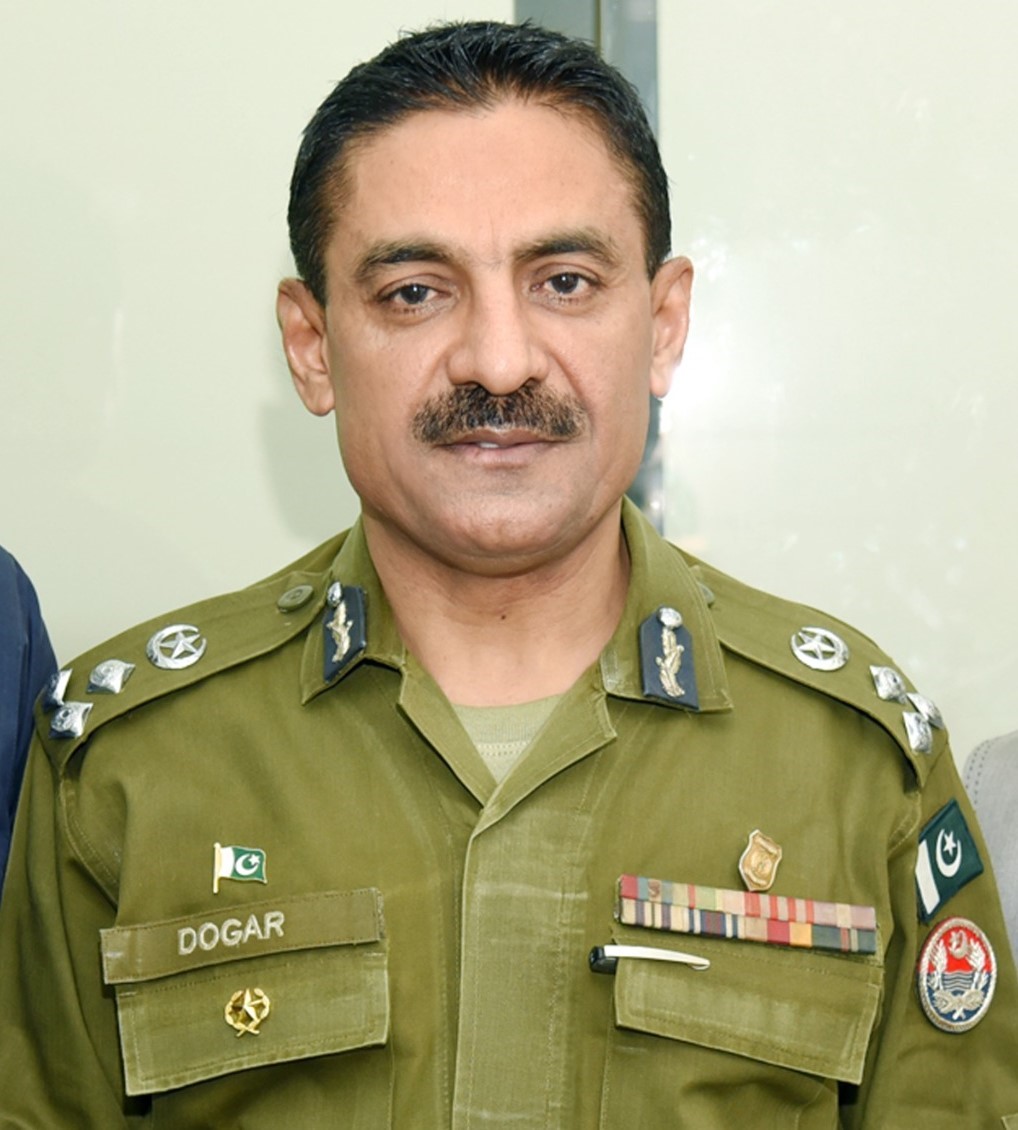 Crime Ratio in Lahore Reduced Visibly in 19 Days of January, Says CCPO GM Dogar
LAHORE– Capital City Police Officer Lahore Additional IG Ghulam Mehmood Dogar has said that Lahore Police with new zeal and team work has devised targeted strategies to provide protection to the citizens and maintain law and order in the city.
Visible decrease in overall crime has been observed during the first 19 days of the present year due to team work and concrete efforts of Lahore police as overall crime is 30 percent less than the previous year in the same duration.
According to the facts and figures a decrease of 64 percent in the incidents of dacoity has been recorded whereas crime ratio decreased 34 percent in motor cycle and vehicles snatching, a decrease of 24 percent in robbery cases whereas 50 percent decrease has been recorded in the incidents of dacoity cum murder.
Moreover due to the preventive as well as preemptive measures of Lahore Police, there has been a decrease of 5 percent in the incidents of murder in the city when compared with the last year.
CCPO Lahore Guhlam Mehmood Dogar has said that Lahore police is committed with the passion to deal the culprits with iron hands. A special cell has been working in CCPO office for the redressal of complaints particularly dealing with the land grabbers, proclaimed offenders, notorious gangs and goons so as to improve sense of protection among the citizens.
Earlier late night Capital City Police Officer Lahore Ghulam Mahmood Dogar paid surprise visit of Police Station Garden town. CCPO Ghulam Mahmood Dogar inspected front desk, reporting & record rooms and other related sections of the Police Station. SHO Nasir Hameed and other related Police officers were present on this occasion.
Ghulam Mahmood Dogar asked the Reporting Officer about the completion of all the record registers. CCPO Lahore further asked SHO PS Garden Town about the crime control situation of the area. Ghulam Mahmood Dogar also checked the attendance of the staff along with cleanliness of the Police Station. He also checked record of under custody accused persons in lock up, talked with them and inspected the facilities being provided to them in lock up.
Ghulam Mahmood Dogar said Police Stations were basic units of the department and we should maintain them as good and clean as we maintain our own homes. All pending applications of the complainants should be resolved at the earliest, CCPO directed the concerned.
He expressed his displeasure our the poor condition of cleanliness in the Police station and directed the SHO PS Garden Town Nasir Hameed to improve the cleanliness situation of the police station as soon as possible to provide pleasant atmosphere to the visiting citizens and staff. CCPO Lahore directed the Police officers to make it their top priority to resolve the genuine issues of the citizens at Police Station level.
CCPO Lahore further said that Police Stations are the face of the department and it should be our top priority to promote merit and provide justice to the citizens without any delay. He further directed the officers and officials to behave politely with the citizens and complainants, dealing with them in professional manner.— HANDOUT