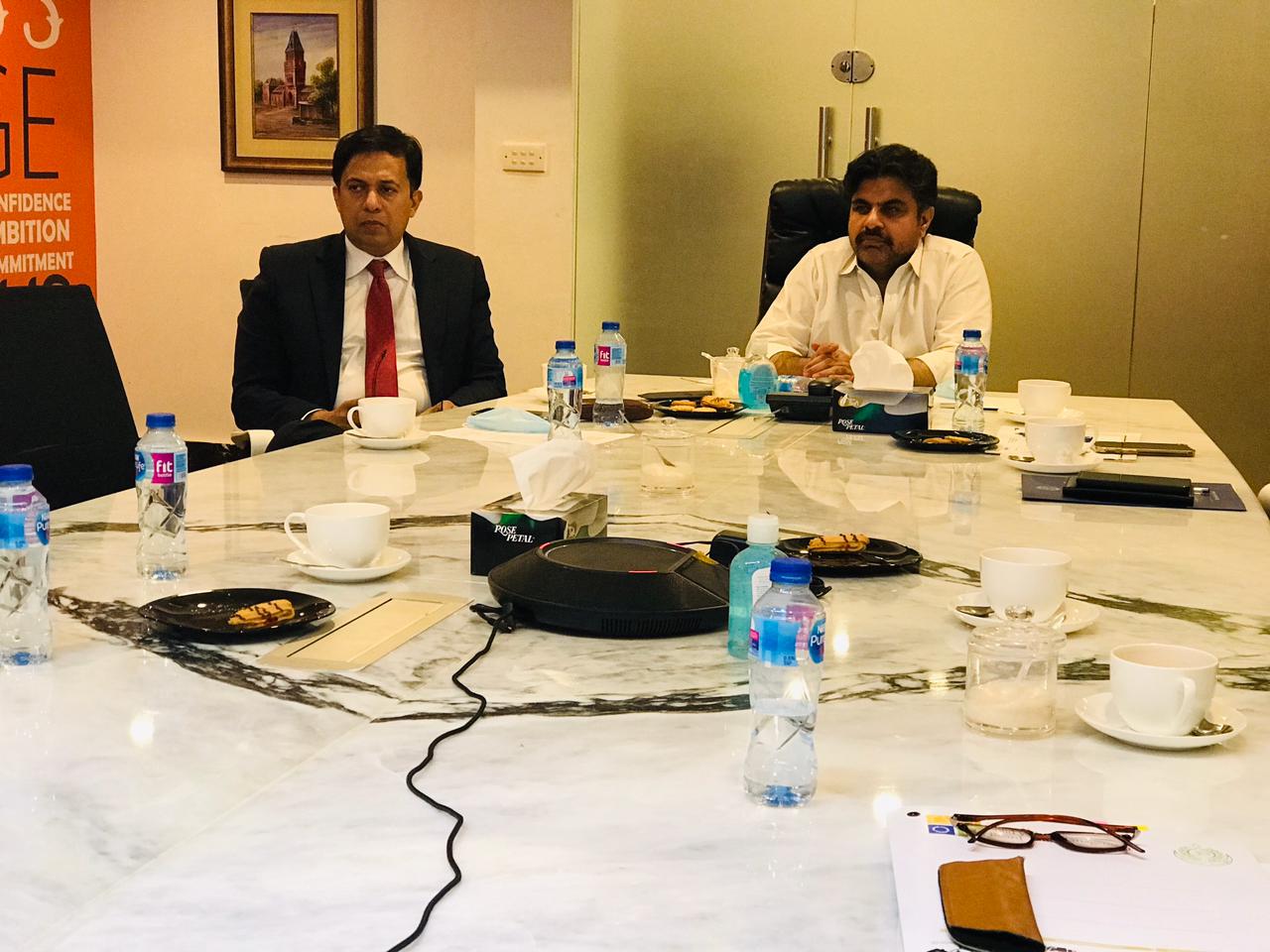 Crackdown Against Illegal Water Hydrants Should Start In All Areas Of Karachi: Nasir Shah
By Our Web Reporter
KARACHI– A meeting was held under the chairmanship of Sindh Minister for Local Government and Information Syed Nasir Hussain Shah on the topic of continuous supply of water in residential and industrial areas in Karachi. Secretary Local Government Department Syed Najam Ahmad Shah while briefing the Sindh Local Government Minister on the occasion said that regarding the growing water needs of the residents of Karachi city, work is underway on several projects under Public Private Partnership with far-reaching results. The people of the city will soon benefit.
Speaking on the occasion, Local Government Minister Syed Nasir Hussain Shah said that the PPP government has been on a mission of humanitarian service from day one and every decision and plan of the Sindh government is based on the philosophy of providing facilities to the people.
Nasir Hussain Shah said that the city of Karachi has the distinction of being the economic lifeblood of the entire country, therefore uninterrupted water supply in all industrial and business areas of the city is essential. According to Sindh Local Government Minister, it is impossible to fulfill the mission of uninterrupted supply of water to the city unless decisive action is taken against water theft.
Instructing the MD Water Board present in the meeting, the Sindh Local Government Minister said that crackdown against illegal water hydrants should be started in all areas and action should be taken against the water thief mafia without any fear or favor. Special Secretary Najeeb Ahmed, Khalid Mehmood Sheikh from Public-Private Partnership, Asadullah Khan, MD Water Board, Zubair Channa, MD Solid Waste also briefed the Sindh Local Government Minister about their suggestions.
Syed Nasir Hussain Shah after listening to all the suggestions and opinions of the participants of the meeting said that since the Sindh Local Government Department is directly involved in public issues and matters, the officers and officials of all its sub-offices and related institutions should ensure that the duration of any public project should not be unnecessarily extended. The Sindh Local Government Minister directed that all ongoing projects in collaboration with international organizations should be completed with full transparency and timely completion so that the mission of providing permanent relief and facilities to the people could be embarrassingly interpreted.
At the end of the meeting, Sindh Local Government Secretary Syed Najam Ahmad Shah thanked the Sindh Local Government Minister and paid tributes to him for providing valuable guidance on departmental reforms and development projects.