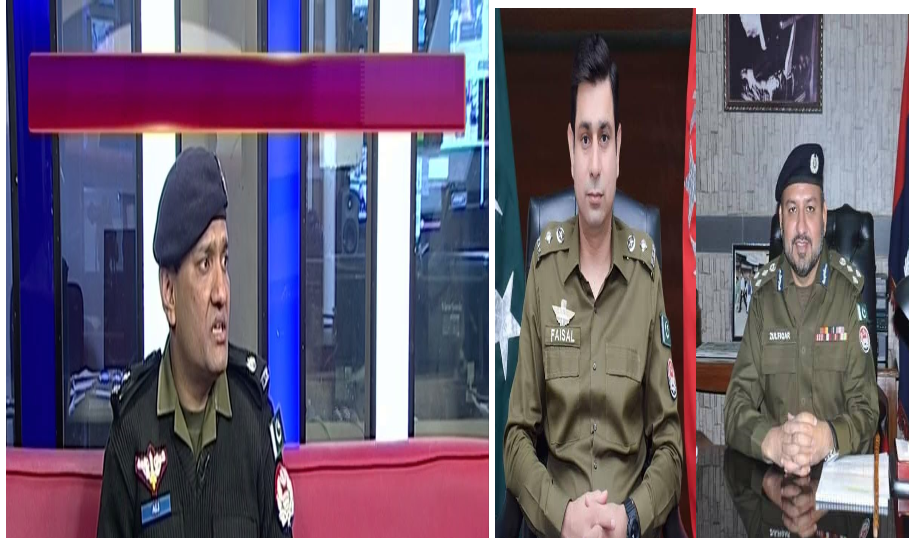 Muhammad Faisal Ali Ghumman
LAHORE– As the entire Punjab police are making efforts to assist the district administration in preventing ongoing coronavirus pandemic across the province a recent letter by the Central Police Office to the provincial home department about acknowledging services of only three officers and a lower rank cop has sent a wave of shock and disappointment among all field officers.
The recommendation letter for acknowledgement of services only mentions names of Capital City Police Officer Lahore DIG Zulfiqar Hameed, SSP Operations Lahore Faisal Shahzad, SSP Operations Faisalabad Ali Raza and Muhammad Shahzad, who is head constable in district Gujranwala.
On the one hand the letter written by Additional IG Operations Punjab Azher Hameed Khokhar on behalf of Inspector General of Punjab Police Shoaib Dastgir has acknowledged all Punjab police officers for performing their duties with full devotion and taking life risks, but on the other pinpointed above-mentioned three officers and a police head constable for their relentless efforts to combat the epidemic.
The letter available to Lahore Mirror recommends to the government that the services of above mentioned officials may be acknowledged.

A couple of senior police officers, who are working at different stations in Punjab, have termed the letter mentioning only three PSPs for their brilliant performance against coronavirus a move based on 'nepotism'.
Interestingly, SSP Operations Lahore Faisal Shahzad, who has himself contracted coronavirus and remained in quarantine, have also been included in the list. SSP Operations Faisalabad Ali Raza also reportedly contracted coronavirus and remained out of duty for few days.
There are a few DIGs, SSPs and SPs who were tested positive for coronavirus.
Police officers have questioned the high ups that what factors led to write such a letter to the provincial home department especially when the entire field police are engaged in virus-led duties.
"Is it an attempt to extend any 'favour' to three officers in future. There are 36 DPOs, five CPOs and eight RPOs in Punjab," questioned a senior police officer?
Lahore Mirror has dropped a voice message at the WhatsApp number of Additional IG Operations Punjab Azher Hameed Khokhar to get his point of view and parameters set for gauging performance of officers regarding pandemic. The reply is awaited.