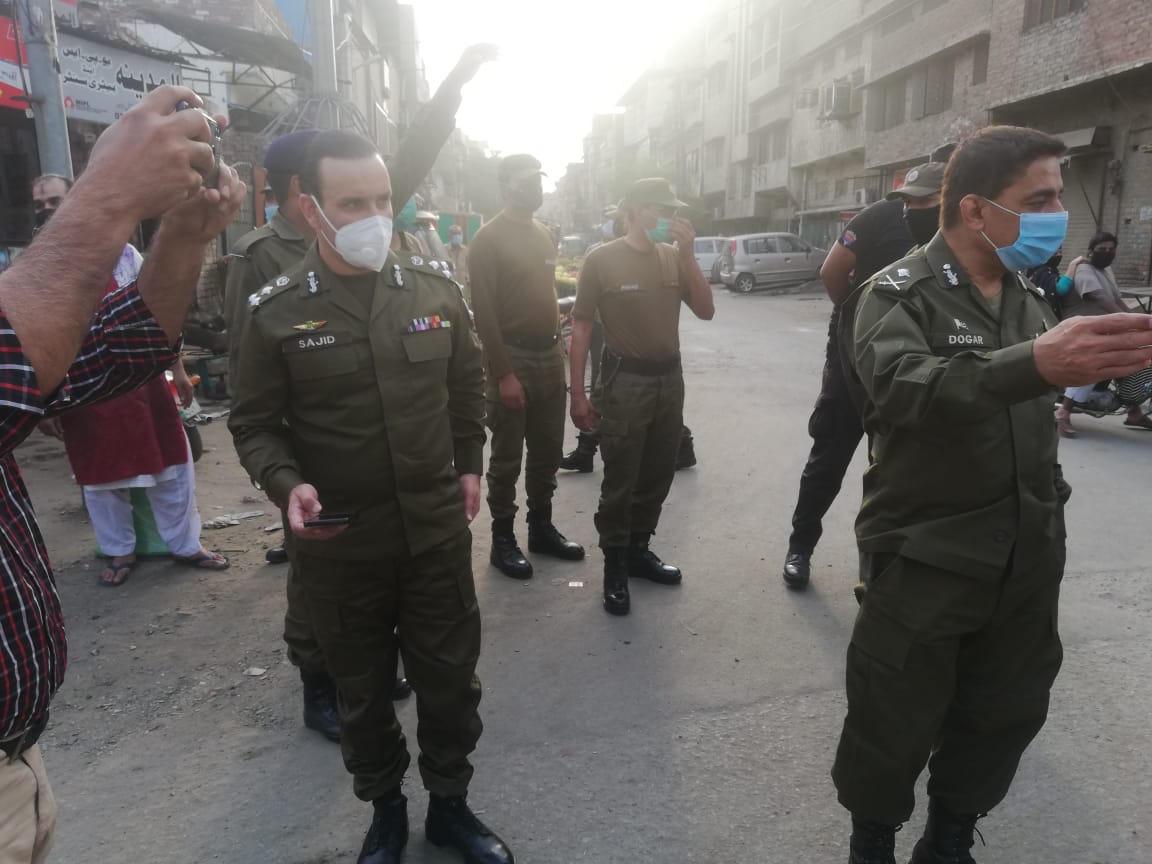 Corona SOPs: Flag March in City on 5th Consecutive Day Establishes Writ of State
-- CCPO Ghulam Mahmood Dogar and Commissioner Lahore Muhammad Usman lead march jointly conducted by police, army and rangers
LAHORE– Lahore police, consecutively on fifth day, carried out flag march in different areas of the city to monitor law and order situation as well as implementation on Corona SOPs.
Capital City Police Officer Lahore Additional IG Ghulam Mahmood Dogar along with Commissioner Lahore Capt (retired) Muhammad Usman led the flag march.
DIG Operations Sajid Kiani, CTO Lahore Syed Hammad Abid, SSP Operations and other senior police officers also participated in the flag march. Contingents of Pakistan Army and Rangers, teams of different operational units of Lahore Police including Dolphin Squad, Elite Force, traffic police and Police Response Unit were part of the flag march.
Flag March started from Town Hall and passed through different roads and markets of the city including Mall Road, GPO Chowk, Lakshami Chowk, Boharwala Chowk, Garhi Shaho Bridge, Cup Store, Taizaab Ahata GTRoad, Katcho Pura, Wasunpura Road, Misri Shah, Chowk Na'khuda, Tokay wala chowk, Shadbagh, Ring Road, Shahdara Morr and Batti Chowk.
CCPO Lahore Ghulam Mahmood Dogar said Lahore Police is round the clock alert and ready for the protection of life and property of citizens. The purpose of the flag march and other security arrangements is to create awareness among citizens to follow Corona SOPs for the safety of their own life, he added.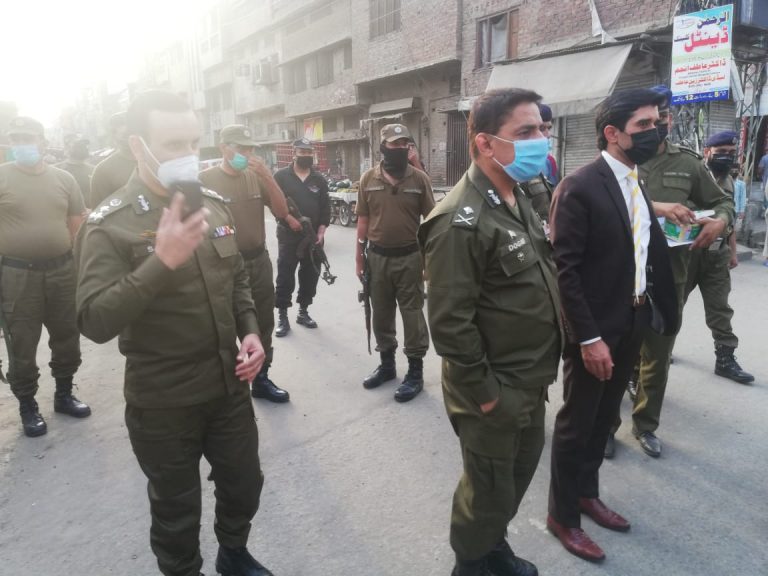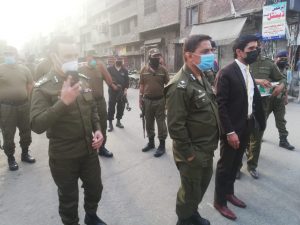 The Lahore Police under "The Punjab Infectious Diseases(Prevention and Control) Act 2020", has registered as many as 2877 FIRs during one month till now against different Corona SOPs violations including not wearing face masks during last two weeks.
Police lodged 1112 FIRs on violation of Corona SOPs including maintenance of social distance and not following timings of commercial activities whereas 1765 FIRs were registered against persons for not following the government directions to wear safety masks.
Police registered 239 FIRs in this regard last day including 130 FIRs against violation of wearing of mask and 109 FIRs on violation of Corona SOPs. Ghulam Mahmood Dogar said joint teams of Police, district administration, Pakistan Army and Rangers have been monitoring the implementation and enforcement status on the directions of Government regarding Corona SOPs.— PRESS RELEASE