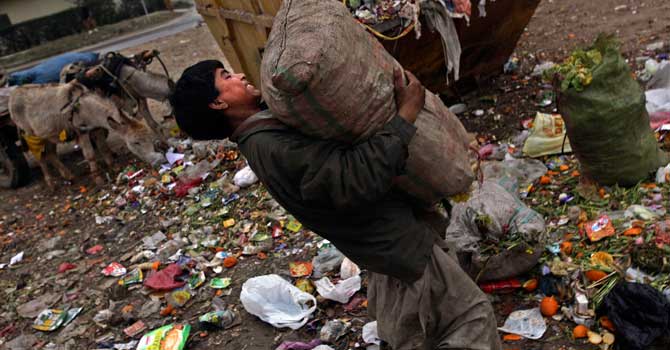 Corona Lockdown: Balochistan's Poverty Rate Jumps to 68% during 3 Months
The three-month coronavirus lockdown in Balochistan has pushed the poverty rate from 40% to 68% during the three months, government spokesperson Liaquat Shahwani said on Friday.
The number of people below the poverty line in the province were initially 800,000. "The number has, however, shot up to over 1.3 million since February because of the lockdown," he said.
These are people who can't fend for themselves and are surviving under extreme poverty conditions, Shahwani said, adding that 400,000 others have lost their jobs.

Most of these people are daily wagers. "It has become very difficult for us to feed our children even twice a day," a labourer said. "Expenses keep increasing but our income is nothing."
According to reports, if the conditions remain the same, more than 1.7 million people are expected to fall below the poverty line.
A lockdown was imposed in Balochistan late in February to curb the outbreak of COVID-19. The province has reported nearly 10,000 cases so far.