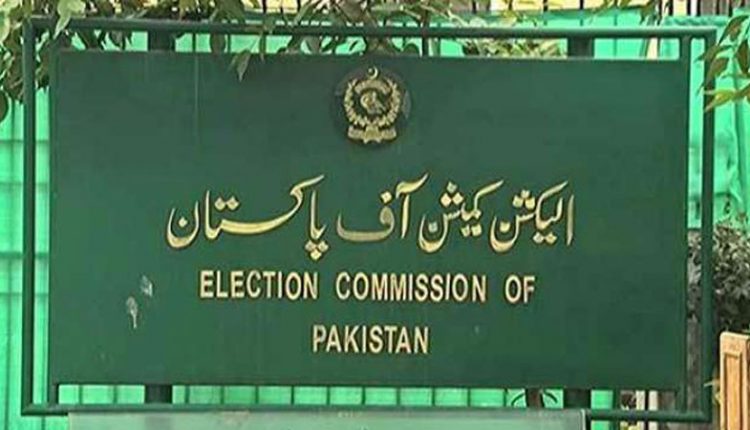 Controversial Vote Casting: ECP Demands Signed Apology From Imran Khan
ISLAMABAD: The Election Commission of Pakistan on Thursday demanded a signed apology from PakistanTehreek-e-Insaf (PTI) chairman Imran Khan for violating the electoral code of conduct while casting his vote during the general election 2018.
A four-member bench headed by the chief election commissioner heard the suo motu case against the PTI chief today, after the ECP took notice of Imran publicly stamping the ballot paper in NA-53 Islamabad constituency, instead of going behind the voting screen to cast his vote in secrecy.
Imran's counsel Babar Awan, who appeared before the ECP today, submitted a written reply stating that his client did not intentionally stamp his ballot publicly.
According to the reply, photos of Imran's ballot were taken without his permission. The curtain, used around the ballot for secrecy, had fallen due to the crowd inside the polling booth.
The reply further sought an end to the case and requested the ECP to issue notification for Imran's victory from NA-53 Islamabad.

The ECP, however, dismissed the reply submitted by Awan and summoned an affidavit from Imran apologising for the controversial vote casting complete with his signature.
Imran had defeated former prime minister Shahid Khaqan Abbasi in NA-53 Islamabad, bagging 92,891 votes in contrast to the PML-N leader's 44,314 votes.
The electoral body, however, withheld notification of his success from the constituency in view of the pending case against the PTI chief for violating the electoral code of conduct.
According to Section 185 of the Election Act, a person can be given a six-month jail sentence and/or fine of Rs1,000 for not casting their vote in secrecy.
On July 30, the ECP had sought a written reply from Imran, who is touted to be the country's next prime minister after his party witnessed a resounding triumph in the July 25 general election.
Imran also made history by winning all five National Assembly seats he contested from in the polls.