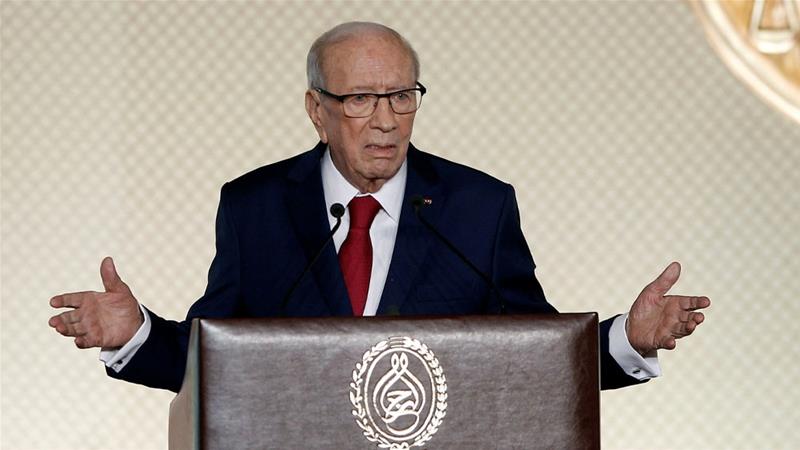 Inheritance: Tunisian President Determines To Give Women Equal Rights
The announcement sparks anger among Muslims and follows protest
LAHORE MIRROR (Monitoring Desk)– Amid concerns and protests against anti-Islamic move, Tunisian President Beji Caid Essebsi says he will submit a bill to parliament granting women and men equal inheritance rights in line with a proposal put forward by a government-backed committee.
A report by the Individual Freedoms and Equality Committee (COLIBE) released in June this year sought to address a number of issues related to individual freedoms and gender equality, but drew the ire of the country's conservative forces.
In a televised address marking Women's Day in Tunisia on Monday, Essebsi, 91, described the inheritance equality measure as long overdue.
"I propose that equality in matters pertaining to inheritance be signed into law by modifying the code of personal status," he said, referring to a series of laws initiated post-independence in the mid-1950s that revolutionised women's rights, most markedly through abolishing polygamy and legalising abortion.

"This should have been done in 1956 but the constitution did not provide for it then," Essebsi, of Tunisia's secular Nidaa Tounes party, said.
The president's proposal, however, stopped short of demanding an equal share for all women, with the president insisting that families wishing to continue observing the existing laws surrounding inheritance may continue doing so.
Currently, the inheritance law – which derives from Islam's sacred text, the Quran – restricts women to half of what men are entitled to.
On Saturday last, thousands of protesters gathered outside parliament in the capital, Tunis, to denounce the committee's proposals, which they said – if passed – would amount to anti-Muslim legislation.
The demonstration was organised by the National Coordination for the Defence of the Quran, the Constitution and Equitable Development, a conservative group whose director, Noureddine Khadmi, was a former religious affairs minister.