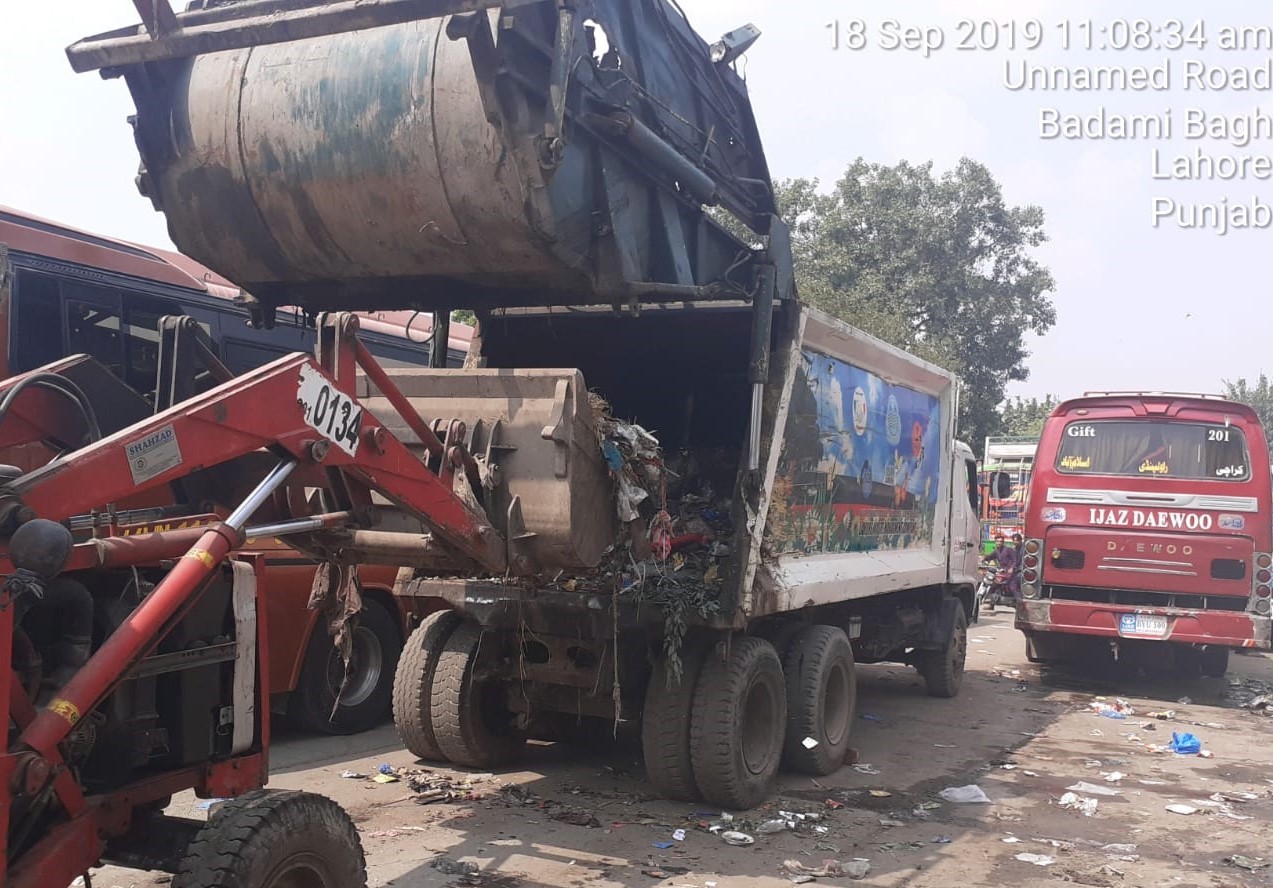 Cleanliness Drive at Badami Bagh General Bus Stand in Full Swing
LAHORE– The cleanliness week was observed the other day at the General Bus Stand Badami Bagh under the supervision of Administrator General General Bus Stands Ahmad Raza Butt. 
Teams of Lahore Solid Waste Management (LWMC), Bus Stands, Water and Sanitation Agency (WASA), transporters, auto-workshops got engaged in cleanliness as the entire team has been working in day and night shifts.
The joint effort resulted in getting sewerage blockage cleared, stagnant water disposed of, and waste bins emptied.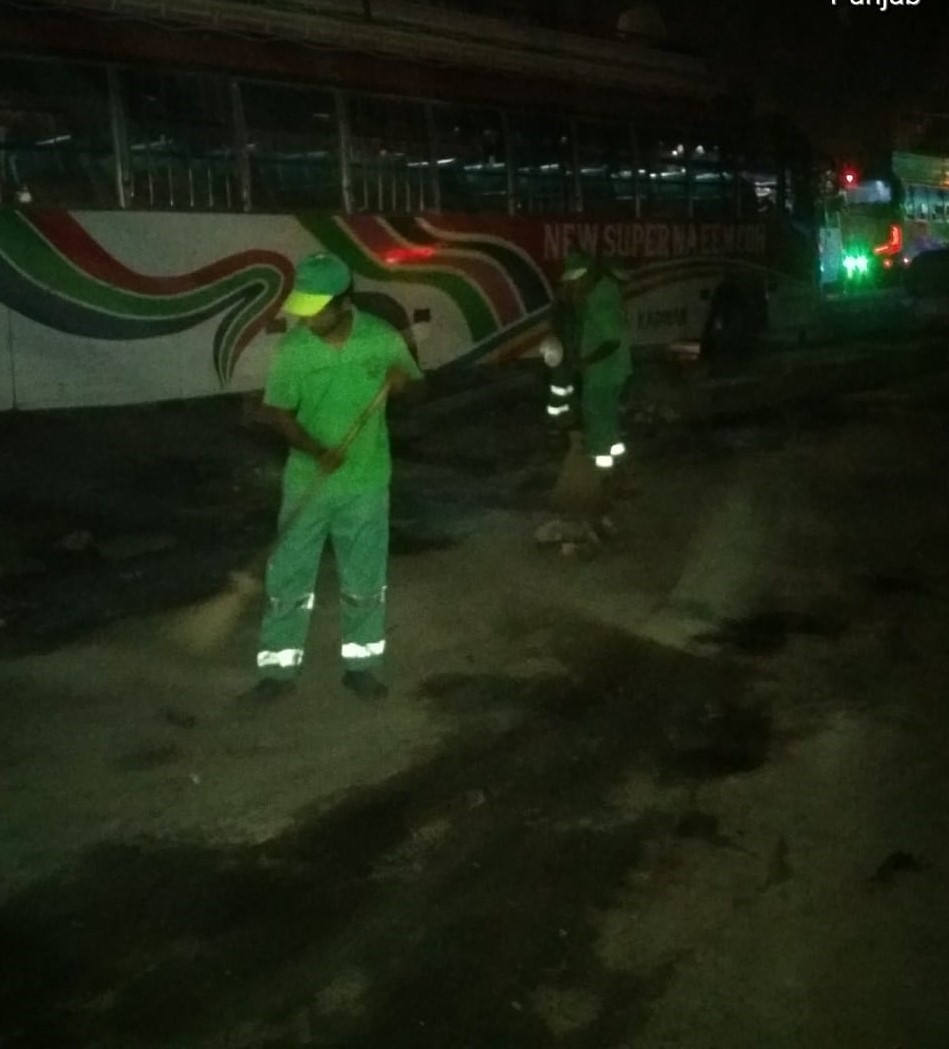 Buses were shifted from the general parking area and tons of garbage was removed by scrapers. Loading of garbage heaps was also completed by late night.
On Thursday, the completion and cleanliness of entire area of Lorry Adda Badami bagh during cleanliness week was celebrated.— LAHORE MIRROR