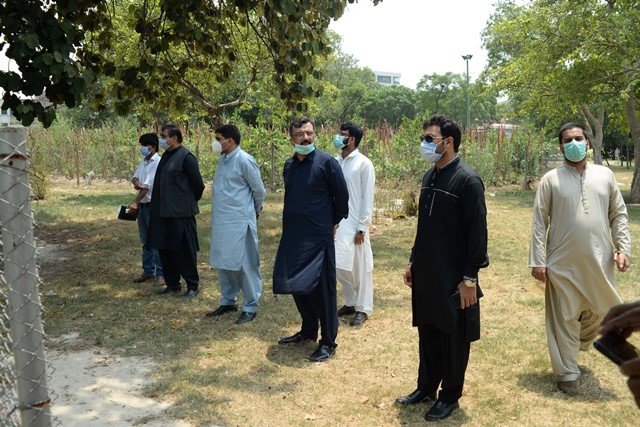 Clean and Green Campaign: UN Habitat Delegation Visits LWMC
LAHORE– A four-member delegation from UN Habitat paid a visit to the Lahore Waste Management Company head office.
Consultant for UN Habitat Professor Malik Amir Khan led the delegation followed by CO Municipal Corporation Lahore Ali Bukhari, Assistant Commissioner Head Quarter Shahid Mahboob, and DMD Wasa Aslam Niazi.
The purpose of the delegation was to review the role and performance of LWMC regarding clean and green campaign. General Manager Operation LWMC Mr. Sohail Malik and Assistant Manager Operations Hamza Bin Masood accompanied the delegation. GM Ops LWMC gave a detailed presentation on LWMC role in Clean and Green Campaign and also made them visit LWMC Video Wall control room.
The delegation paid visit to multiple areas of the city that includes Johar Town, Mall Road, China Chowk, Mehmood Booti, Lakhodair landfill site and other areas. Consultant for UN Professor Malik Amir Khan acknowledged the efforts of LWMC regarding Clean and Green Campaign he also stated that role of LWMC in maintaining cleanliness in one of the most populous city of Pakistan is quite commendable.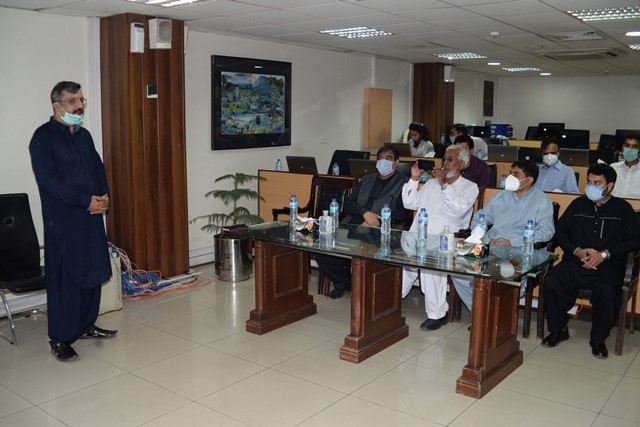 GM Operations Mr. Sohail Malik said that department is working tirelessly in maintaining cleanliness in the city even during Covid-19.
Spokesperson LWMC Jamil Khawar said that without the cooperation of public LWMC cannot maintain 100 percent cleanliness in the city, citizens are being facilitated and they can register their waste related complaint on LWMC helpline 1139 or can use mobile based application Clean Lahore.— PRESS RELEASE