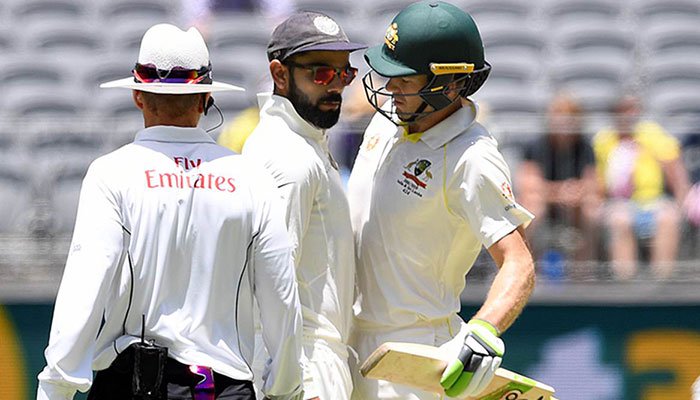 Clash Of The Captains: Kohli, Paine Duel As Tensions Rise In Perth Test
Australia and India skippers resumed their war of words on a tense day fourth of the Perth Test on Monday.After a verbal battle late the previous day, Virat Kohli and Tim Paine clashed again during today's morning session, prompting a warning from umpire Chris Gaffaney.Kohli squared up against Paine as the Australian skipper was completing a run. Stump microphones picked up bits and pieces of their conversation.
"You're the one that lost it yesterday. Why are you trying to be cool today?" Paine was heard saying to Kohli.
"That's enough… play the game," Gaffaney interrupted the two.
"There's no swearing… keep your cool Virat," Paine defended himself.Kohli then appeared to be pleading his case to square-leg umpire Kumar Dharmasena.India made a disastrous start to their run chase against Australia in the second Test in Perth on Monday, losing early wickets on a fast deteriorating pitch. They have been set 287 to win after Australia were dismissed for 243 in their second innings.