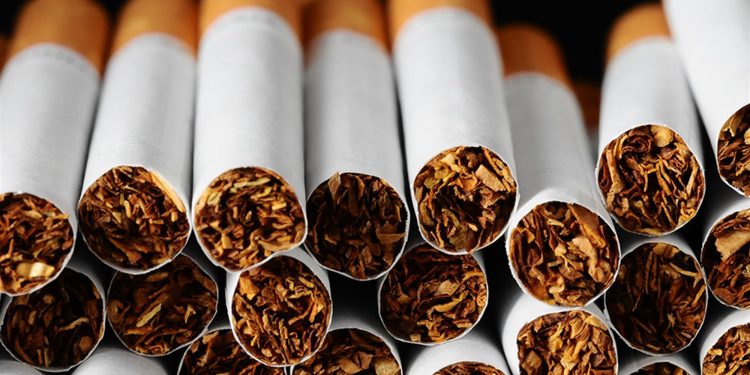 Cigarette industry: NAB to extend probe into Rs60-billion tax evasion
ISLAMABAD: The Regional Board, Rawalpindi of the National Accountability Bureau (NAB) has sent details of Rs60-billion tax evasion by the cigarette industry to NAB headquarters for further probe.
Sources told that the Regional Board in its meeting reviewed the case and decided that NAB should investigate it further as the magnitude of the tax evasion was high.
According to the Auditor General of Pakistan (AGP), the cigarette industry was involved in tax evasion of Rs33 billion while the government had recently removed six members of the Federal Board of Revenue (FBR), who were responsible for the revenue loss, from their posts and transferred them to different ministries.
The FBR could not meet its revenue target from the cigarette industry – a major contributor to the national exchequer – due to the introduction of the third slab of federal excise duty, which resulted in revenue loss of around Rs60 billion over the last three years.
The FBR chairman has informed the special committee on the decline in the industry's tax payments that action is being taken and removal of the members is part of that.
The Public Accounts Committee (PAC), on May 23, 2018, had recommended a special audit by the AGP of the significant drop in tax collection from the cigarette industry. The AGP, in its findings, revealed that one of the multinational companies included its popular brands in the lowest tax tier, which led to an increase in its sales and 50% reduction in tax payments.
According to sources, think tanks, NGOs and the health ministry have written letters to the finance minister, asking for the revival of the old tax system for cigarettes in the country.
Owing to the introduction of the third tax slab, the federal excise duty on cigarettes came down from Rs33 to Rs16 per pack, which resulted in an increase in cigarette production, they said.
Moreover, the turnover of cigarette manufacturing companies increased by up to 118% while the FBR could collect only Rs87 billion in taxes against the target of Rs120 billion. The Senate Special Committee on Tobacco, under the chairmanship of Senator Kalsoom Perveen, in a meeting held in November, directed the FBR to submit a report on the relatives of tax officials working in cigarette companies.
The committee also asked the FBR to give reasons for the decrease in tax collection from the tobacco sector.
Pakistan Peoples Party (PPP) Senator Sherry Rehman said tobacco lobbies were active and "we do not want to become part of any lobby". "The committee should investigate whether there is a conflict of interest in the FBR while dealing with the tobacco sector," she added.
The FBR should recover tax evasion of Rs60 billion from the sector by June 30, 2018, she said.