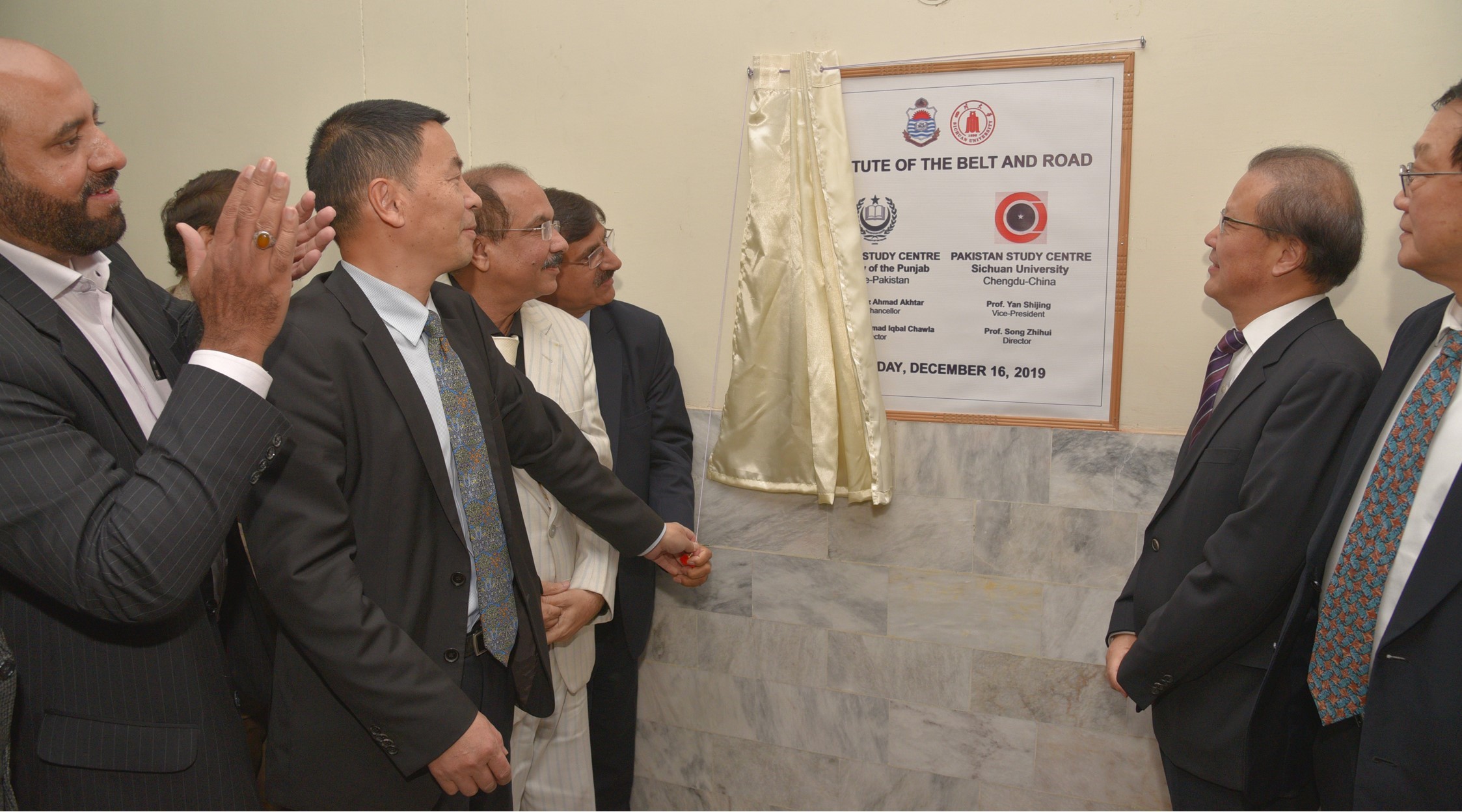 'China Helping Pakistan Resolve Energy Crisis,' Chinese Diplomat Tells Seminar
LAHORE– Deputy Counsel General of China Mr Peng Zhengwu has said that China is extending full support to Pakistan and power plants based on technology being used in Beijing have been installed here for resolving energy crisis.
He was addressing a seminar organized by the Punjab University Pakistan Study Centre here on Monday.
Deputy Consul General of China Peng Zhengwu, Pro Vice Chancellor Prof Dr Muhammad Saleem Mazhar, Vice President, Sichuan University China Yan Shijing, Director Pakistan Study Centre, Sichuan University China Prof Dr Song Zhihui, Director Pakistan Study Centre Fudan University China Prof Du Youkang, Director Centre for Public Policy and Governance FCCU Prof Dr Saeed Shafqat, Dean Faculty of Arts and Humanities Prof Dr Iqbal Chawla, Assistant Professor Dr Amjad Abbas Magsi, Chinese students and MPhil/PhD scholars were present on the occasion.
Addressing the seminar, Mr Peng Zhengwu said that Sahiwal coal-fired power plant was clean and efficient energy project.
He said that Free Trade Agreement would come into effect from Jan 01, 2020 which would reduce the tariff and Pakistan would have an opportunity to strengthen its economy.
He said that China was strategic partner of Pakistan and China issued visa to around 150,000 Pakistanis every year.
He said that Orange Line would be available for commercial use from next month and people would get better transportation facilities. He said that another Confucius Institute would be opened in Sargodha.
Sichuan University's Vice President Mr Yan Shijing said that Sichuan University and Punjab University were making efforts to promote higher education.
He said that Pakistani students were studying in medical, economics, civil engineering, computer science and other academic disciplines being offered at Sichuan University, which was the second largest university in China. He said that around 20 books about Pakistan had been published in their university.
He said that China Pakistan Economic Corridor would improve quality of life of Pakistanis. He said that campus landscapes, departments and facilities to students at PU were very impressive.
In his address, Prof Dr Saleem Mazhar lauded the services of Pakistan Study Centre for connecting academic institutions and experts of both the countries. He said that people to people contact would help understand culture of each other. He stressed the need to jointly organize seminar and conferences and launch joint research projects on various topics of mutual interest. Prof Dr Iqbal Chawla said that CPEC would contribute in development of the region and our future was associated with this mega project.
He said that CPEC was really a golden opportunity for Pakistan and we must prepare ourselves to cope with the challenges we were facing. He said that he was surprised over the people who negatively think about CPEC.
He said that we must share knowledge to remove confusions regarding CPEC. Earlier, the participants inaugurated Institute of The Belt And Road at Pakistan Study Centre and visited PU Library.
PU, Sichuan University sign MoU
Punjab University and Sichuan University, China have signed a memorandum of understanding to develop partnership in various spheres in order to promote academic exchange and scientific research cooperation.
The MoU signing ceremony was held at Vice Chancellor's office in which PU VC Prof Niaz Ahmad, Sichuan University's Vice President Mr Yan Shijing, Pro VC Prof Dr Muhammad Saleem Mazhar, Dearn Faculty of Arts and Humanities Prof Dr Iqbal Chawla and others were present.

Both the universities agreed to exchange teachers and researchers in teaching and scientific research.
The universities would provide all possible opportunities available on their respective campuses for students of both institutions to enroll in undergraduate, postgraduate and PhD programs.
Both would organize seminars and conferences for students and faculty. PU and Sichuan University also agreed to train administrative staff regarding international offices.— PRESS RELEASE