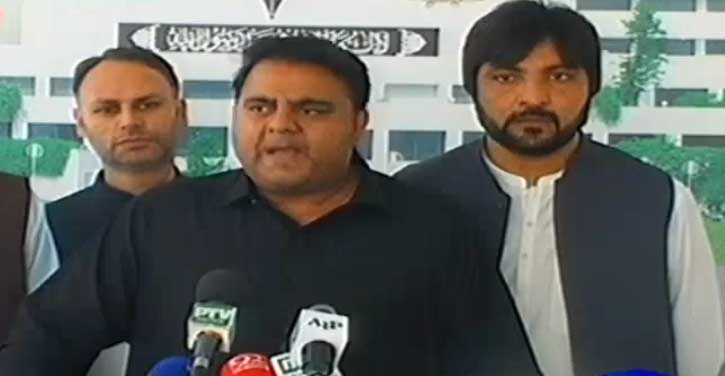 Chaudhry Hits Back At Opposition, Says Respect PM Or Don't Expect Govt Cooperation
ISLAMABAD: Information Minister Fawad Chaudhry said Friday night the Opposition needed to respect the prime minister.
Speaking to media personnel, Chaudhry warned that if the Opposition did not wish to fulfil its responsibilities then it should not be expecting any cooperation from the government either.
The minister called Shehbaz Sharif, the former chief minister of Punjab and president of the Pakistan Muslim League-Nawaz (PML-N) a "broiler [chicken] of Zia-ul-Haq's hatchery", responding to the younger Sharif brother labelling PM Imran Khan a "selected prime minister".
Chaudhry also made a jibe at Sindh's Chief Minister Syed Murad Ali Shah, saying his "episode of hysteria" in the Sindh Assembly reminded one of a "drowning fox".