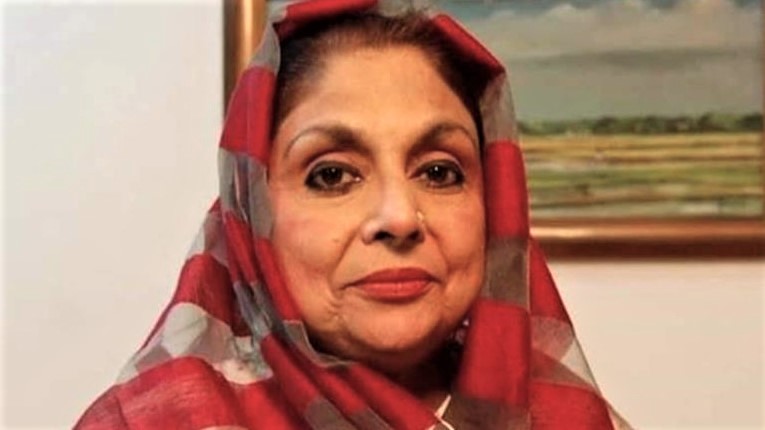 Celebrated South Asian National Singer Shahnaz Rahmatullah Passes Away At 67
Shahnaz Begum breath her last at her Baridhara residence on Sunday after suffering a heart attack

LAHORE MIRROR (Monitoring Desk)– Legendary national singer of South Asia Shahnaz Rahmatullah, popularly known as Shahnaz Begum, died in Bangladesh today after suffering a heart attack.
The 67-year-old singer's career spanned five decades and encompassed a number of genres, particularly national songs.
She had retired from professional singing about seven years ago and died at her Baridhara residence in the capital, Dhaka.
Rahmatullah emerged as a singer in Dhaka in the mid-1960s, beginning her career in radio at the age of 10. She sang many patriotic songs in 1970s.
'Voice of the nation'
In 1992, Rahmatullah was awarded the Ekushey Padak, the second highest civilian award in Bangladesh.
In 2006, Shahnaz's four songs were ranked on BBC's list of top 20 greatest Bengali songs of all time.
The first funeral prayers were held at the Park Mosque in Baridhara. She left behind the husband, a son and a daughter.
Celebrities and people from different walks of life from both Pakistan and Bangladesh paid tributes to the star singer on social media remembering her as a "gifted singer" and the "voice of the nation".
Her two national songs- 'Sohni dharti Allah rakhay' and 'Jeevay Jeevay Pakistan' at the time of East and West Pakistan were still unforgettable memories for Pakistanis.
SOURCE: AL JAZEERA AND LM REPORT