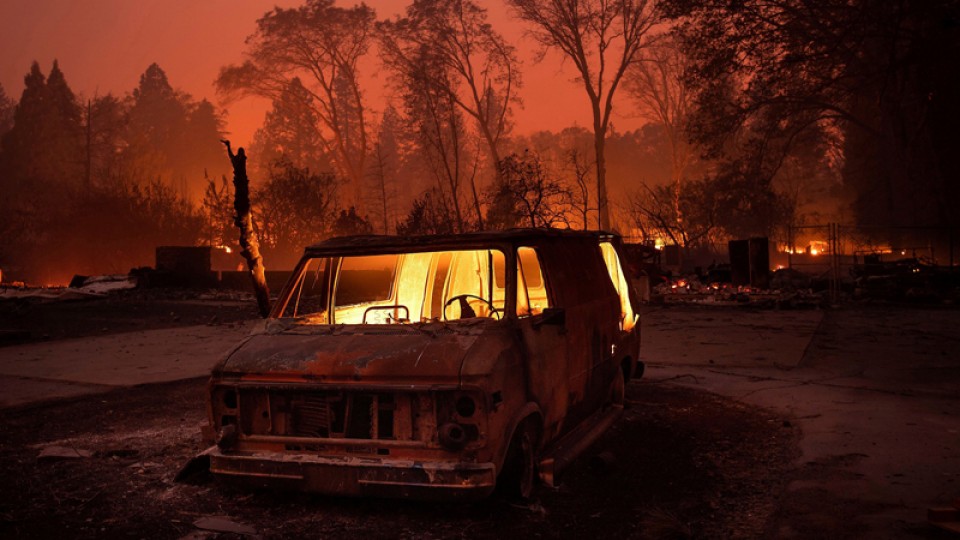 Casualties Jumped to 76, Over 1,000 People Missing in N California Blaze
Trump inspects affected area as 1,300 still unaccounted for more than a week after deadly Camp Fire lashed western state
LAHORE MIRROR (Monitoring Desk)– The death toll from wildfires which ravaged Northern California has jumped to 76 and left thousands homeless, say media reports.
As hundreds of rescue workers sifted through the rubble in the affected areas, the remains of five more people were found on Saturday, including four in the decimated town of Paradise and one in nearby Concow.
As many 10,000 homes destroyed and 233 square miles (603 square kilometers) torched in result of Northern California's Camp Fire. It is 55 percent contained.

US President Donald Trump toured the area, as nearly 1,300 people still remain unaccounted for more than a week after the fire sparked in Butte County, Sheriff Kory Honea announced on Saturday night.
Trump also visited Southern California, where firefighters were making progress on a wildfire that tore through communities west of Los Angeles from Thousand Oaks to Malibu, killing three people.