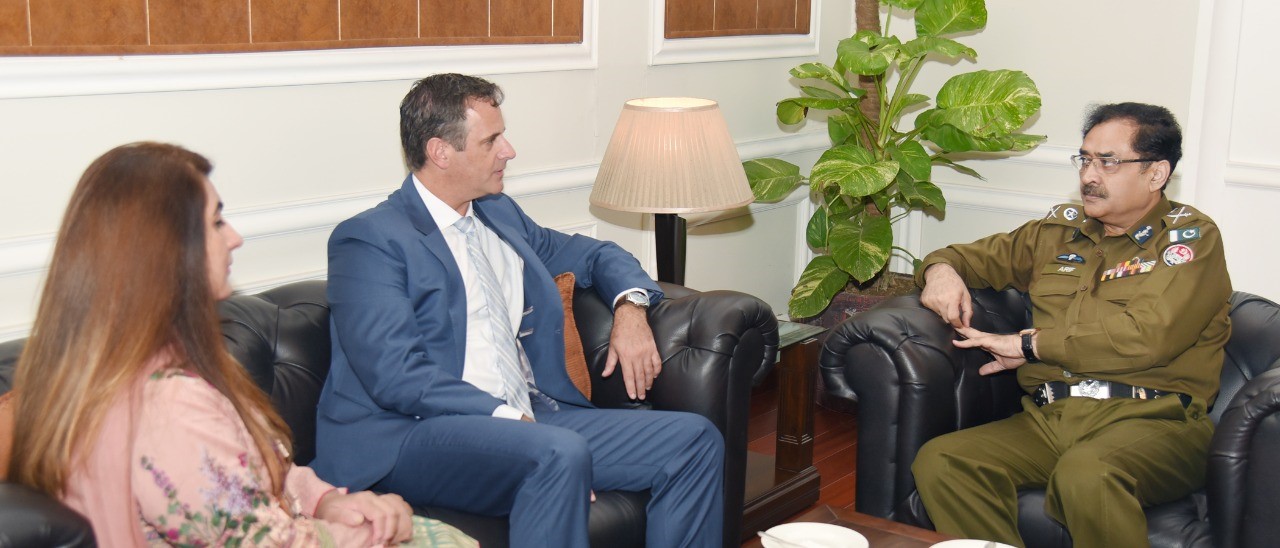 Canadian Delegates Acknowledge Punjab Police Efforts in Controlling Crimes, Terrorism in Limited Resources
LAHORE– Inspector General of Punjab Police Captain (retired) Arif Nawaz Khan has said Punjab Police are moving ahead following modern policing standards with the use of modern technology, forensic science and scientific means of investigation so that performance of Police may be improved with the help of smart and community policing rules.
He further said that Counter Terrorism Force (CTD) is conducting intelligence based operations in all districts across the province whereas the timely actions of police teams have resulted in decline of incidents of terrorism.
IGP added that Special Protection Unit is also engaged for providing security to foreigners, investors and experts.
He said that Police Khidmat Marakiz have been separated from the Police stations in order to ensure best service delivery to the citizens where the citizens are being provided 14 facilities under one roof through the help of a modern integrated system.
Those views were expressed by him during the meeting with Canadian delegation at the Central Police Office Wednesday.
Royal Canadian Mounted Police Liaison Officer Micheal Cochran led the two member delegation. During the meeting matters of capacity building of Punjab Police along with matters of mutual interest were discussed.
Canadian delegation acknowledged the efforts of Punjab police to counter crimes and terrorism despite having limited resources and expressed that Punjab police is delivering diligently its services for protection of wealth and lives of people whereas different projects of Punjab police equipped with modern technology are upto the mark of international level and also praiseworthy indeed.
Michael Cochrin further added that the cooperation and professional skills of the both forces will be enhanced in order to improve efficiency of Punjab Police.
In the end of the meeting, memorial shields between officers of Canadian police and IG Punjab were exchanged.— PRESS HANDOUT