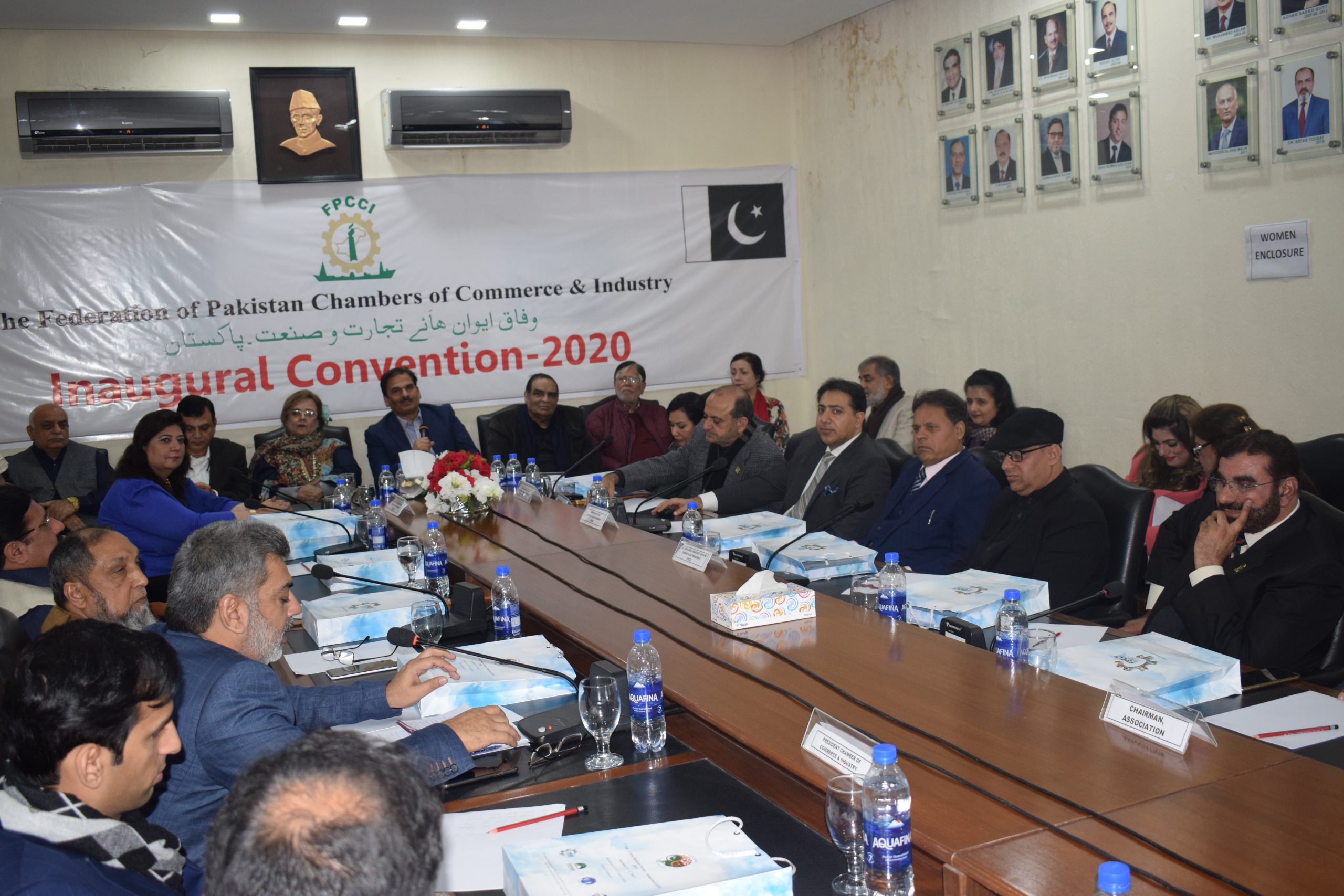 Business Leaders Gather At FPCCI Moot To Discuss Issues, Concerns
LAHORE– The business elite held a mega get together under the banner Business Convention 2020 at the Federation of Pakistan Chambers of Commerce and Industry (FPCCI) regional office Lahore on Thursday to discuss and share issues and concerns relating the business atmosphere in the country.
The purpose of the event was to discuss and share business community issues and concerns and being on one page.
They were of the view that significant steps are required to improve Ease of Doing Business ranking and that the trade bodies and stakeholders should be taken on board before any policy formulation.
The government should support businesses instead of harassing them. They should protect the domestic industry. Improving business will overcome unemployment.
Energy crises and double taxation have badly disturbed businesses. There is a need for a collective voice to raise our issue and improve the business environment. Lab testing is very important for export promotion. International standard lab testing facilities should be provided.
"Export promotion centers should be established," said Abdul Rauf Mukhtar, the Regional Chairman FPCCI.
Senior Vice President SAARC Chamber of Commerce and Industry Iftikhar Ali Malik, Shireen Arshad Khan Vice President of FPCCI, Presidents of various Chambers of Commerce and Industry and a huge number of the chairmen of Trade Associations of Punjab were present to share their thoughts.
Regional Chairman FPCCI Abdul Rauf during his welcome address also briefed the house about Annual activities of FPCCI for the year 2019.
Business friendly environment should be provided for level playing role in trade . He added institutional reforms are need of hour.
Shireen Arshad Khan, Vice President of FPCCI said  business growth is also associated with the women empowerment as they are 53% of the population, while all Women Chamber of Commerce and Industry are playing a proactive role for active participation of Women in business.— PRESS RELEASE