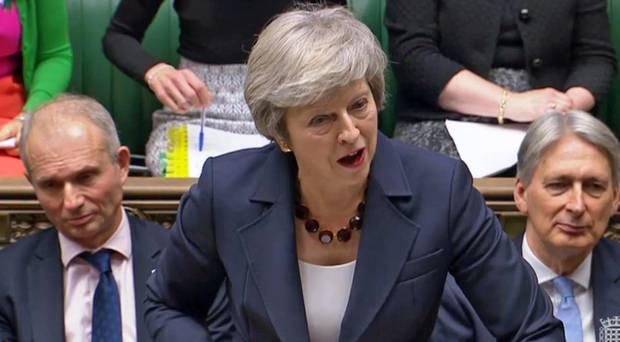 Britain PM Theresa May Asks EU To Delay Brexit Until June 30
LAHORE MIRROR (Monitoring Desk)– UK Prime Minister Theresa May has made the European Union a formal request to delay their departure by three months. 
May said she is "determined to get on with Brexit" following an emergency parliamentary debate over her request to delay leaving the union.
The UK is currently due to leave on March 29, but the British parliament has twice rejected May's divorce deal with the EU, prompting concerns that the UK could exit the bloc without a deal. 
Wednesday's emergency debate came hours after May wrote to European Council President Donald Tusk to request an extension.
Addressing parliament, May said the UK will not leave the EU on March 29 as planned, and once again urged MPs to back her deal with Brussels to avoid a no-deal scenario.
On Monday, Speaker of the House John Bercow made a surprise decision to not allow a third "meaningful vote" on May's Brexit plan, forcing the prime minister to seek an extension to allow time to revamp the deal.
In a televised statement from 10 Downing St, May said she shared the frustration felt by many Britons who have "had enough" of endless Brexit debates and infighting – though she did not accept a role in causing it. Instead, she blamed Parliament for the deadlock, and warned that if MPs did not back her deal it would cause "irreparable damage to public trust".
"It is high time we made a decision," May said.
SOURCE: AL JAZEERA