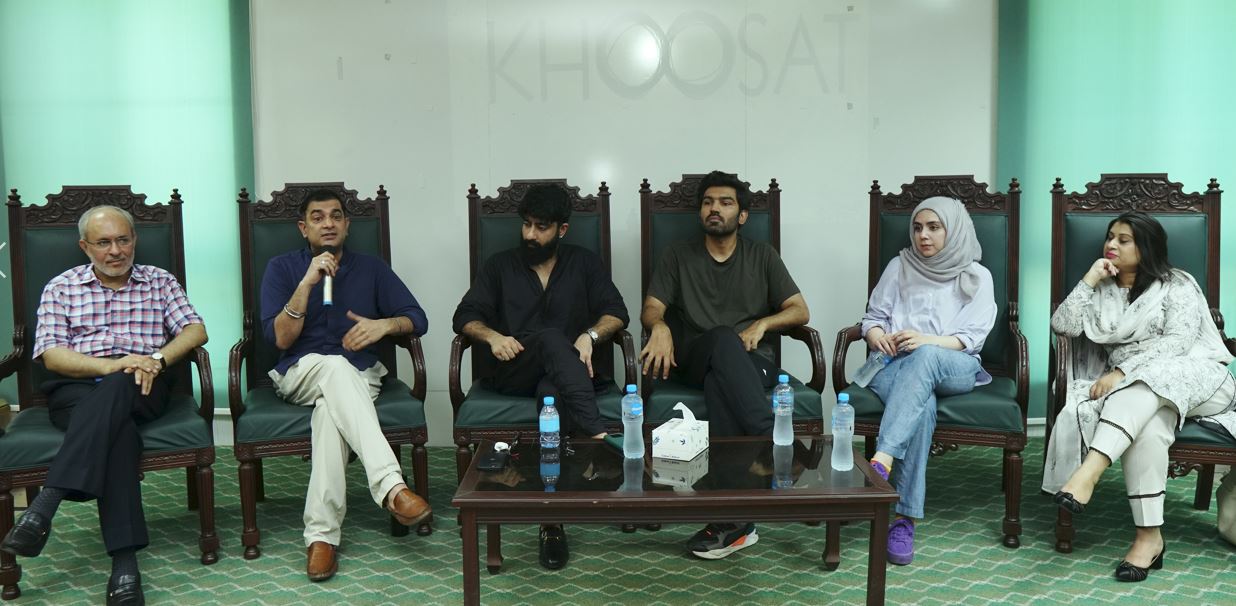 Blockbuster Movie 'Kamli' Team Interacts With Teachers, Students at PU's Department of Film and Broadcasting
LAHORE MIRROR– The Department of Film and Broadcasting, University of the Punjab, hosted an interactive session with the team members of blockbuster movie "Kamli" that put splendid effect on public and receiving high appreciation from audience.
Director of film Sarmad Khoosat, main lead actor Hamza Khawaja, writer Fatima Sattar, DOP Awais Gohar, Chairperson of Dept Dr Lubna Zaheer, and Dean of Media Studies Prof Khalid Mehmood welcomed the team.
Some valid and technical questions related the learning and grooming of students were raised on the occasion.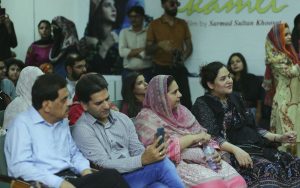 Other Faculty members of Dept Dr Waqar Malik, Dr Sobia, Ms Faryal, PU Radio Coordinator Dr Akram Soomro, Masood Mallhi, Irshad chaudhry, members of Film and Broadcast Media Society and students joined this session.
The session was moderated by award winning host Ahsan Kamray and Batool Fatima.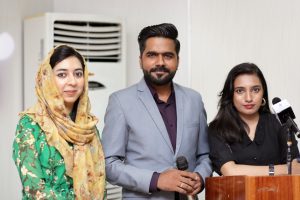 Writer of the film Fatima Sattar told the audience that the movie represented the restrained desires of females in our society.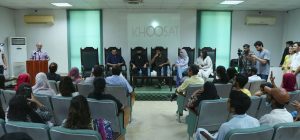 "It truly depicts that what kind of typical mindset of our societies and females face in their lives," she said.
Director of Film Sarmad Khoosat shared his views, saying "happiness is not only to laugh or take entertainment breaks but it is also in to feel the pain of others".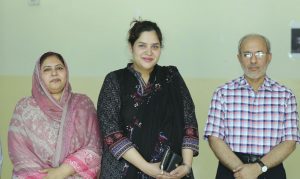 "A man can portray the hardships and miseries faced by women and a women can also portray the difficulties of man that they face in their lives."
Khoosat said: "Before gender division we are human beings so think like a humans and put your feet on others shoes".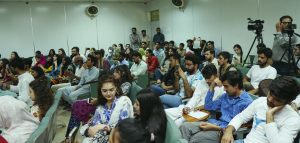 Lead Actor of film Hamza Khawaja shared his experience that it was great pleasure to start his debut with such a splendid team and strong story line.
At the end the Chairperson of Dept of Film and Broadcasting Dr Lubna Zaheer paid thanks to all guests and admired their splendid work.