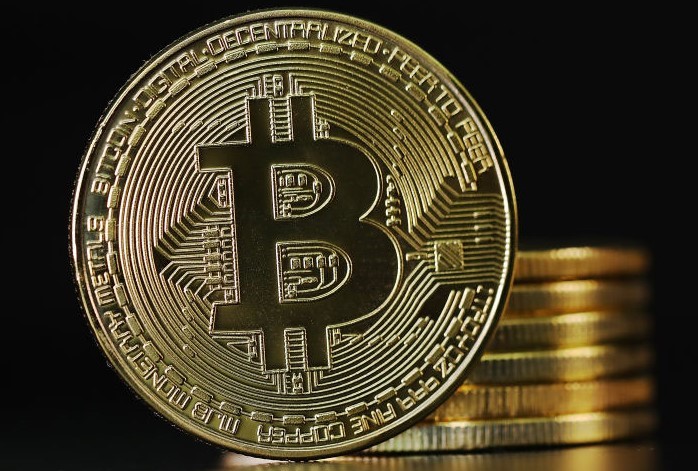 Bitcoin Hits New All-Time High Above $23,000
Bitcoin hit a fresh record high above $23,000 on Thursday, extending a wild rally for the cryptocurrency that has seen it more than triple in value this year.
The world's most-valuable digital currency surged 12% to $23,421, according to crypto market data provider Coin Metrics, taking its year-to-date gains to more than 200%. Bitcoin only just smashed the $20,000 mark on Wednesday.
Bitcoin later pared back its gains slightly, trading over 8% higher at about 22,600 by 6 a.m. ET.
Crypto bulls have pointed to increased demand from institutional investors, pitching bitcoin as a hedge against inflation like gold amid unprecedented U.S. coronavirus stimulus. A recent JPMorgan note claimed such investor appetite would boost inflows into funds tracking bitcoin to the detriment of gold.
On Tuesday, U.K. asset manager Ruffer revealed it had around 2.5% of its portfolio invested in bitcoin "as a small but potent insurance policy against the continuing devaluation of the world's major currencies." The company managed £20.3 billion ($27.6 billion) in assets by the end of November.
Bitcoin's 2020 performance has reminded many market watchers of its frenzied rally to nearly $20,000 in 2017, which was followed by a sharp pullback the following year. However, crypto fans claim this year's rally is unlike 2017 as it's being driven by institutional buying rather than retail speculation.
"This run is completely different to the one in 2017," said Eric Demuth, CEO and co-founder of cryptocurrency trading app Bitpanda. "Back then, the price was driven by mainly retail investors."
"Now, we additionally have billionaires praising bitcoin and investment funds securing significant positions worth hundreds of millions. The big players that were once very distant from bitcoin and were outspoken critics are now joining in with the run."