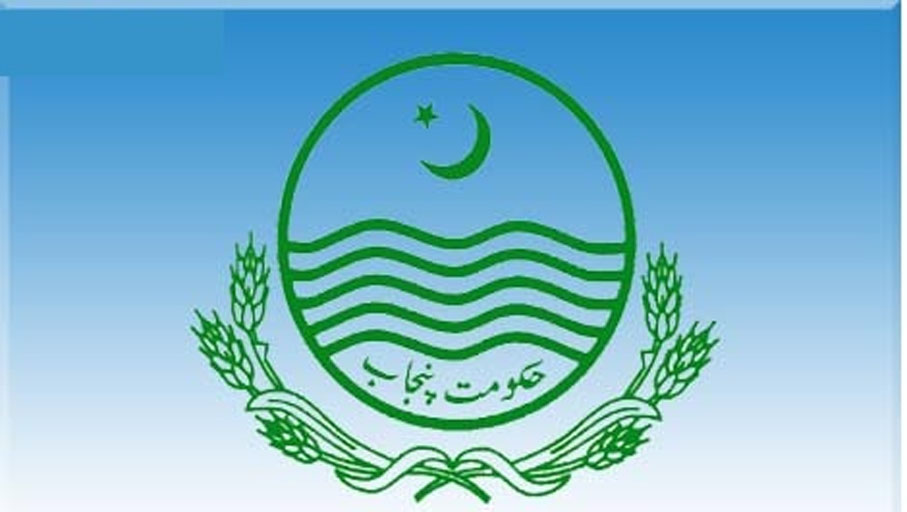 By Muhammad Faisal Ali Ghumman
LAHORE– In a major reshuffle in Punjab police formations, the Punjab government has appointed new regional police chiefs and district police officers across the province.
The notifications of 45 officers including 28 police officers were issued after the approval of Chief Minister Punjab Sardar Usman Buzdar who first took Prime Minister Imran Khan into loop about transfers in provincial bureaucracy. The premier spent the whole day in Lahore.
The recent shuffle has been made under the name of 'good governance' despite questions being raised by media about repeated reshuffle in Punjab bureaucracy in the past. PM Imran Khan and CM Buzdar are taking plea that the Pakistan Tehreek-e-Insaf (PTI) government has formed the government in Pakistan and Punjab first time so the leadership is facing new experience of transfers and postings to evaluate the officers' working.
The government has also appointed new eight administrative secretaries and as many deputy commissioners.
The province of Punjab has witnessed unprecedented reshuffles from top offices to the district level in the last two years of PTI government if compared with the two tenures of former Chief Minister Mian Shehbaz Sharif.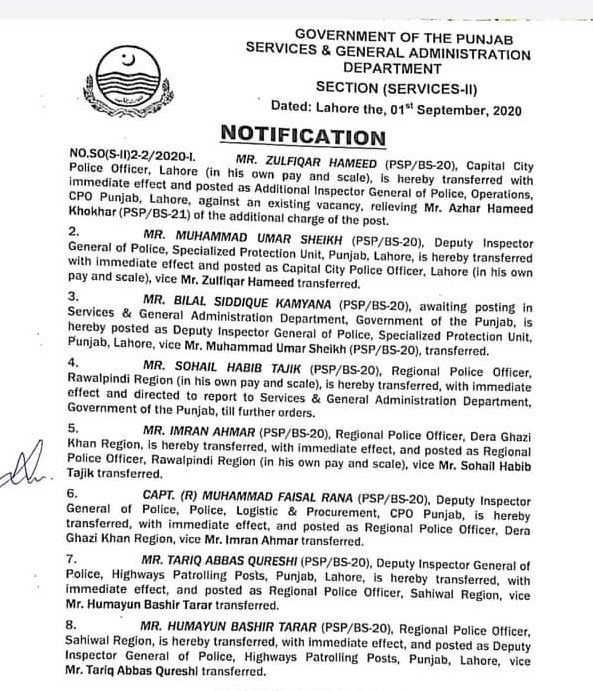 The critiques of PTI government are of the view that excessive shuffles in Punjab hardly created visible difference in terms of good governance and improved public service delivery.
They claim tenure instability of IGs, RPOs, CPOs and DPOs and political interference in policing matters is currently at its peak.
It is generally believed that majority officers (whether PAS, PSPs or PCS) are either seen managing or saving their field postings due to competition with each other or enjoy 'due' or 'undue' benefits. There are a few officers who if posted in field by chance or on merit-oriented recommendations hardly complete even six months due to non-flexibility towards wrong acts.
Police Postings
Deputy Inspector General of Police Captain (retired) Muhammad Faisal Rana, who was serving as DIG Logistics and Procurement Punjab at the Central Police Office (CPO), has been posted Dera Ghazi Khan Regional Police Officer (RPO) vice DIG Imran Ahmar who has been posted RPO Rawalpindi.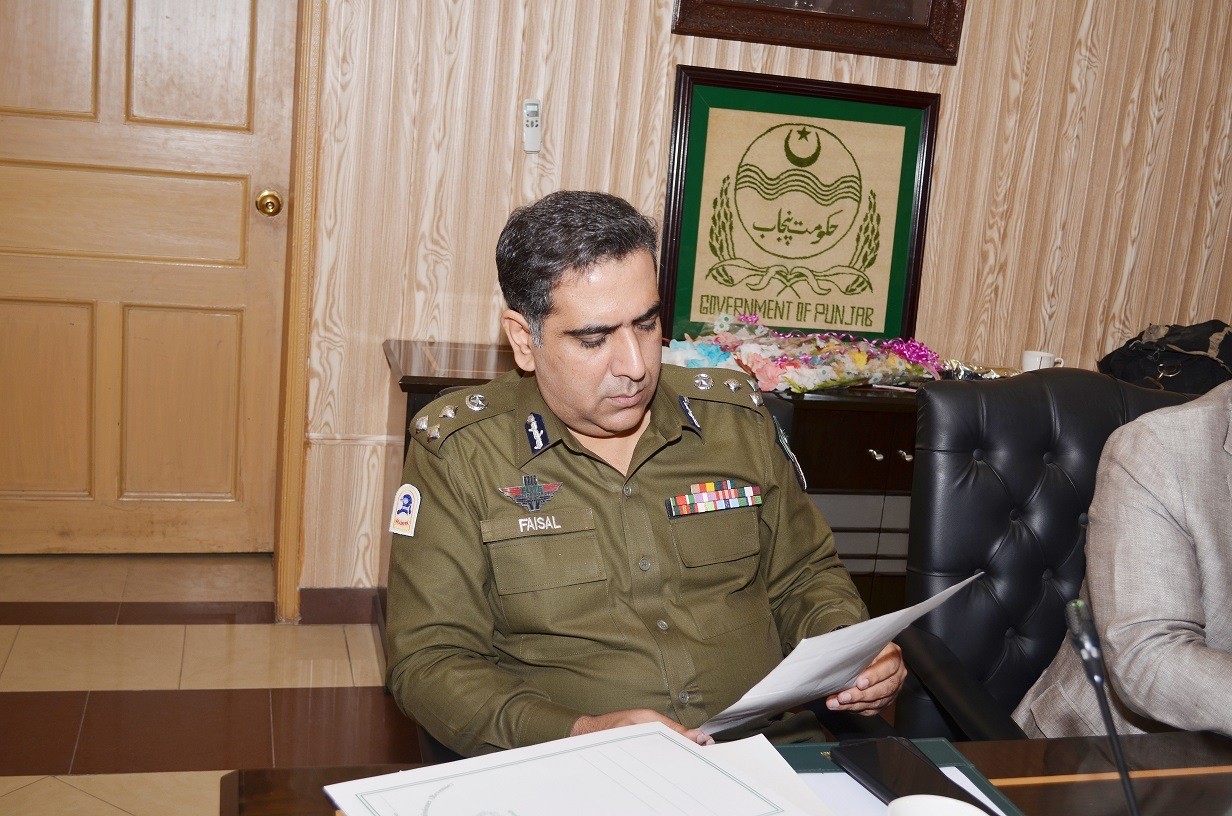 Mr Rana has already served as City Police Officer Rawalpindi, RPO Bahawalpur, DIG SPU, DPO Okara and SSP Operations Lahore. He is considered an upright and professional police officers at government level.
DIG Imran Ahmar returned to Punjab police formations after a long leave and made his entry as DIG Security Division Lahore. He was then posted RPO D G Khan, the hometown of Chief Minister Buzdar, where he worked diligently and tried to prove his metal. Mr Ahmar's posting in comparatively lucrative region is being viewed in the backdrop of his posting in the hometown of Mr Buzdar.
RPO Rawalpindi Sohail Habib Tajik has been transferred and directed to report to the Services and General Administration Punjab. Mr Tajik is joining his promotion course at the National Defense University (NDU) Islamabad.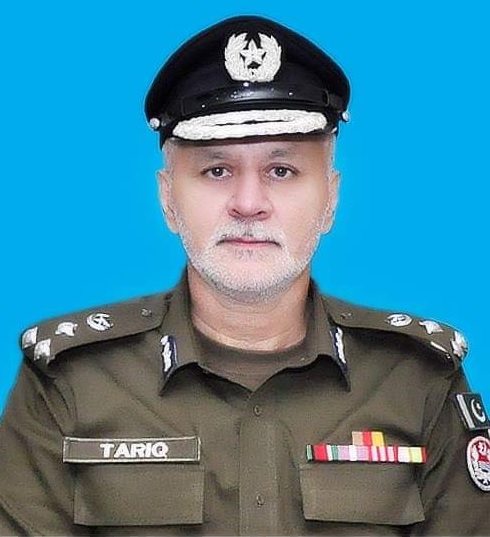 RPO Sahiwal Humyaun Bashir Tarar has been posted DIG Highways Patrolling Posts Punjab, while DIG Tariq Abbas Qureshi has been posted new regional police chief of Sahiwal. Mr Qureshi has previously served Gujranwala as RPO and remained in key districts as DPO.
Interestingly, DIG Tarar and DPO Pakpattan Sahabzada Bilal Omer has been removed in one day as critiques again suspect involvement of an important personality behind the move.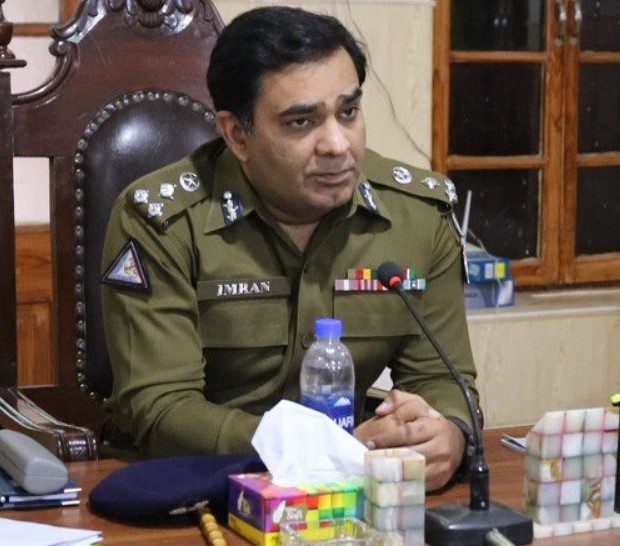 Capital City Police Officer Lahore DIG Zulfiqar Hameed has been transferred and posted Additional IG Operations Punjab. DIG Special Protection Unit Muhammad Umar Sheikh has been posted new Lahore police chief.
DIG Bilal Siddique Kamyana has been posted DIG SPU. As many nine District Police Officers (DPOs) have been also been reshuffled.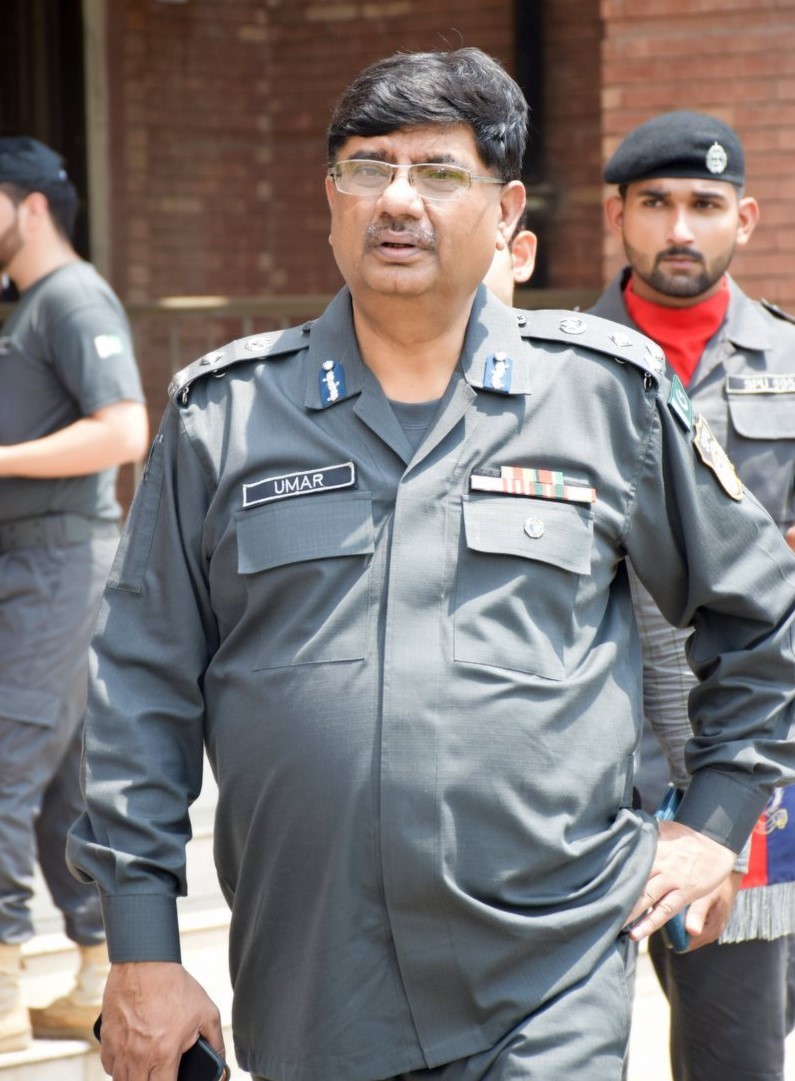 It is learnt that RPO Multan DIG Muhammad Waseem Sial, DIG Bilal Siddique Kamyana and DIG Tariq Abbas Qureshi were considered for the post of CCPO Lahore, but the government, in what appeared to be surprise move, appointed DIG Umar Sheikh, who has served D G Khan as RPO during the tenure of Usman Buzdar as CM. He also served Intelligence Bureau (IB) for several years.
The federal government didn't promote senior most DIG Umar Sheikh to the rank of Additional Inspector General of Police in the previous promotion board. He may get promoted in the next board.
DIG Sheikh will see his retirement in one and half years to come.
DIG Zulfiqar Hameed, who was posted CCPO Lahore second time ago on November 29 2019, remained in news circles about his posting as DIG as according to the Police Order, currently in place in Punjab, an officer with rank of Additional IG should be the Lahore police chief. Secondly there were already strong rumours of his transfer in police and media circles. There are reports that the PTI government had planned his transfer soon after rumpus outside NAB Lahore office during the arrival of PML-N leader Maryam Nawaz.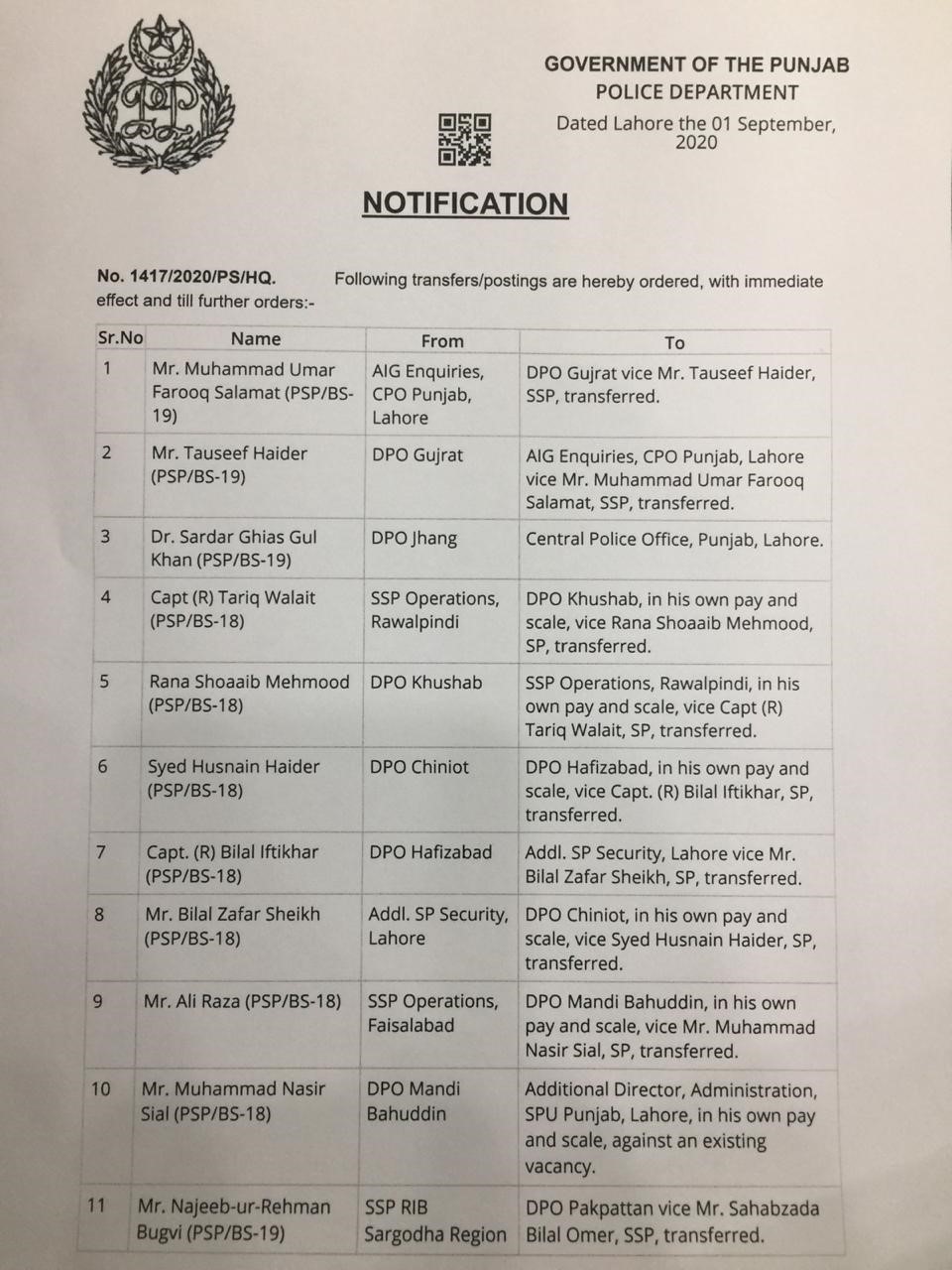 Some districts have got new police faces. Young additional SPs like Bilal Zafar Sheikh and Ali Raza will try their luck in their maiden field postings.